4 Earring Trends You Need to be That "That Girl"
We can't always be her, but we can steal her look.
We've all heard of or know "That Girl". She's the one who always looks put together and has her life sorted. She dresses in neutrals and never has a hair out of place. So, for when you want to feel like the It Girl we know you can be, these are the earrings from our new All Day, Every Day collection you'll need to nail the look.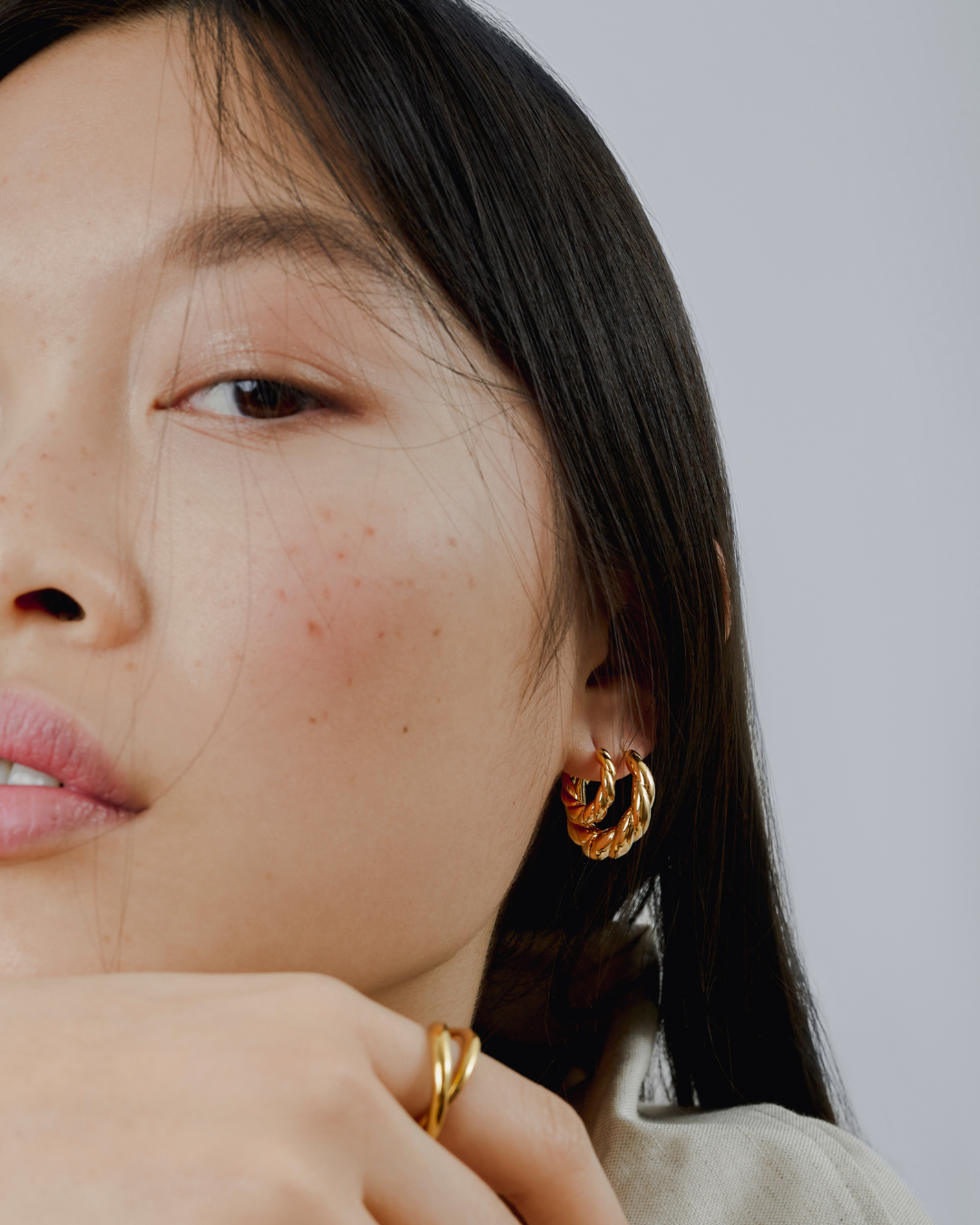 Huggie Hoops
Quite possibly the most iconic earring of the moment, Huggies are an absolute must-have when it comes to nailing the It Girl look. Luckily, our All Day, Every Day collection is ALL about the miniature hoop.
Wear them alone or wear them stacked; this collection of huggies is the epitome of everyday chic. Style tip: for something a little different, try mixing textures and sizes for a curation that's truly unique to you.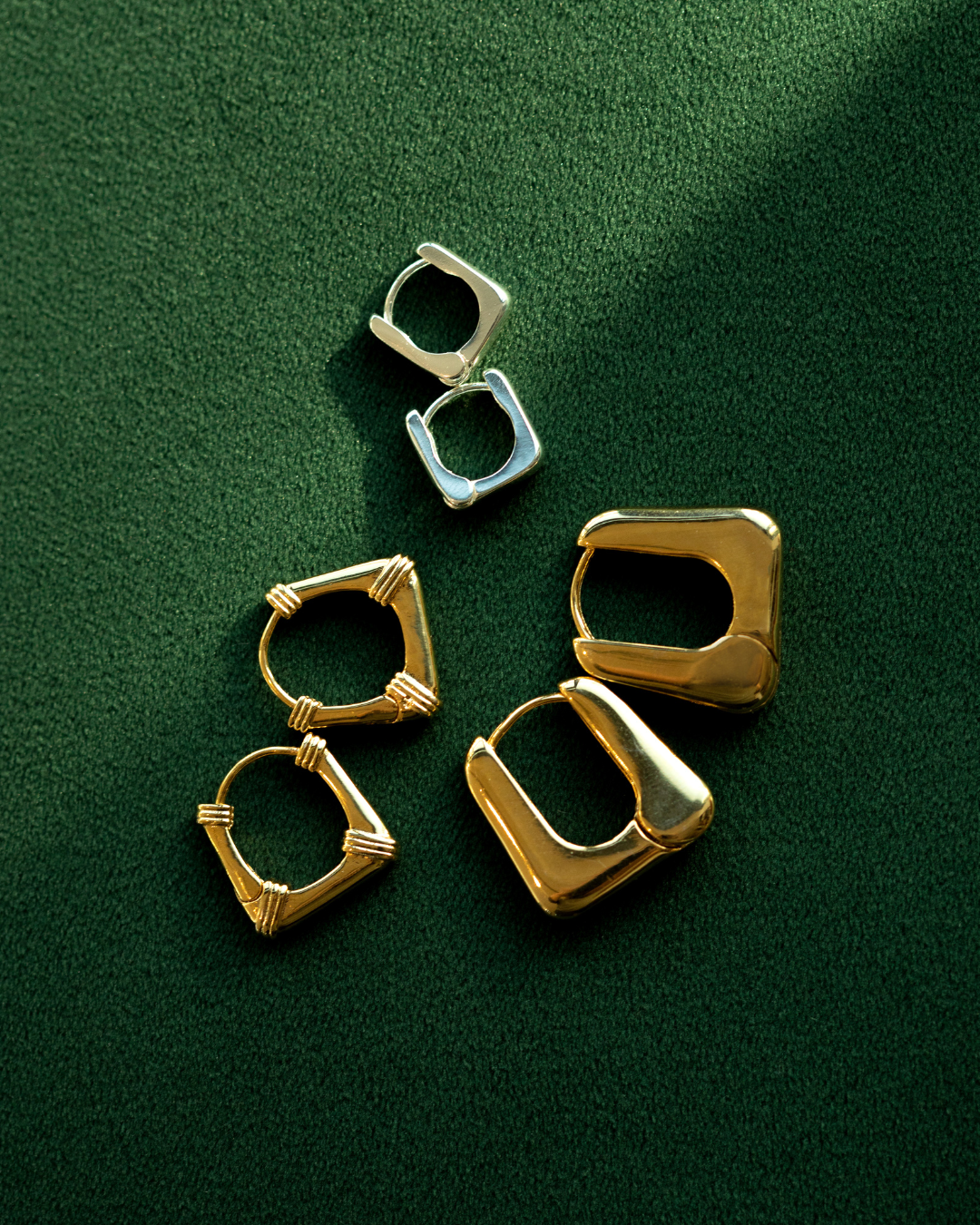 Vintage Details
Bringing a vintage style to a modern-day look? This styling trick screams That Girl energy. Opt for our new square hoops, which arrive with vintage details as well as cleaner finishes. Or our rope hoops in oval and huggie silhouettes - both styles will bring a touch of modern vintage to your look, without even trying.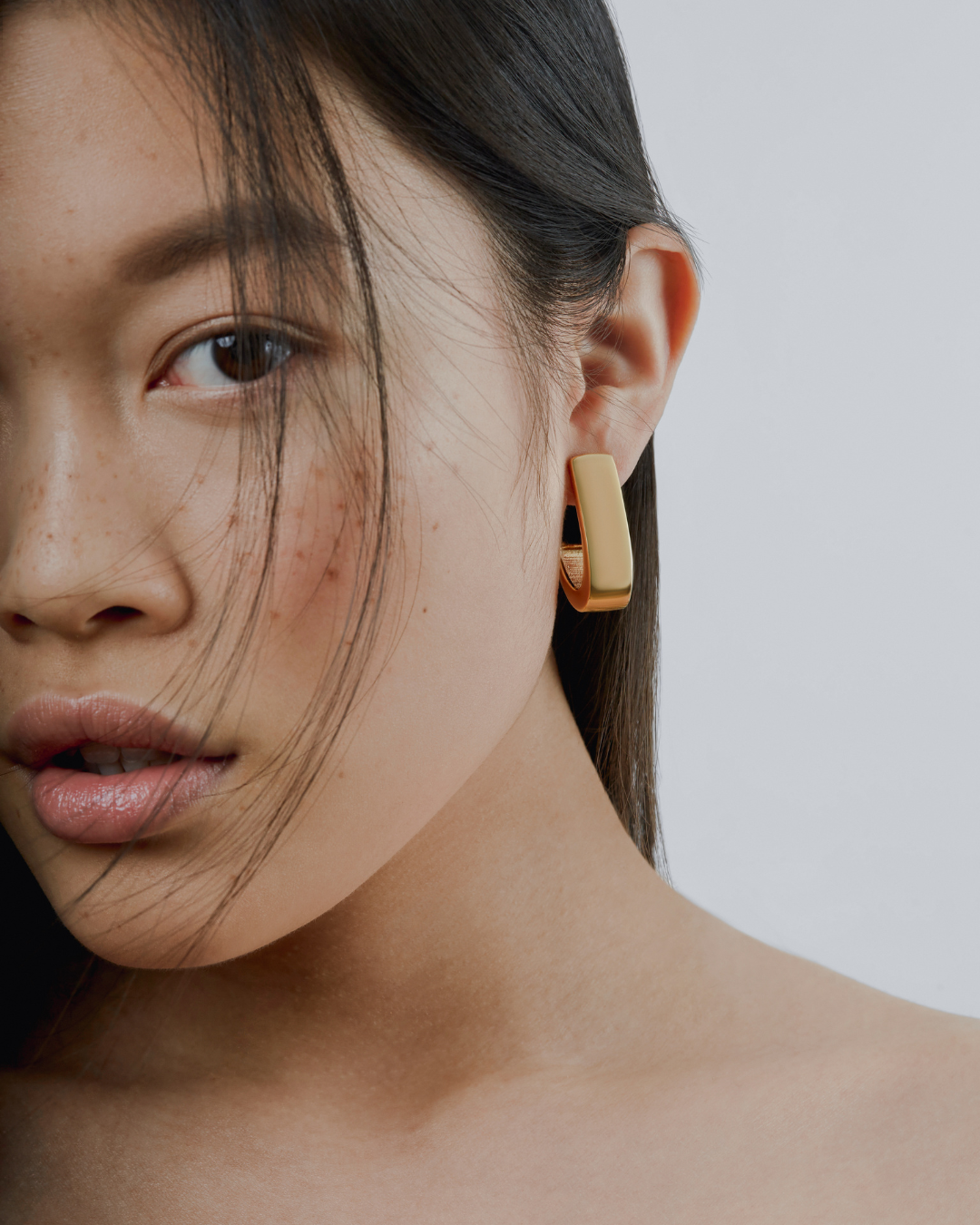 Statement Earrings
Statement earrings never go out of style - perhaps because they do (almost) all the work for you. Our fluid Flat Metal Earrings are a sophisticated day-to-night option, whilst the Large Micro Hoop - in silver, gold and rose gold - are the ultimate nod to the 90s.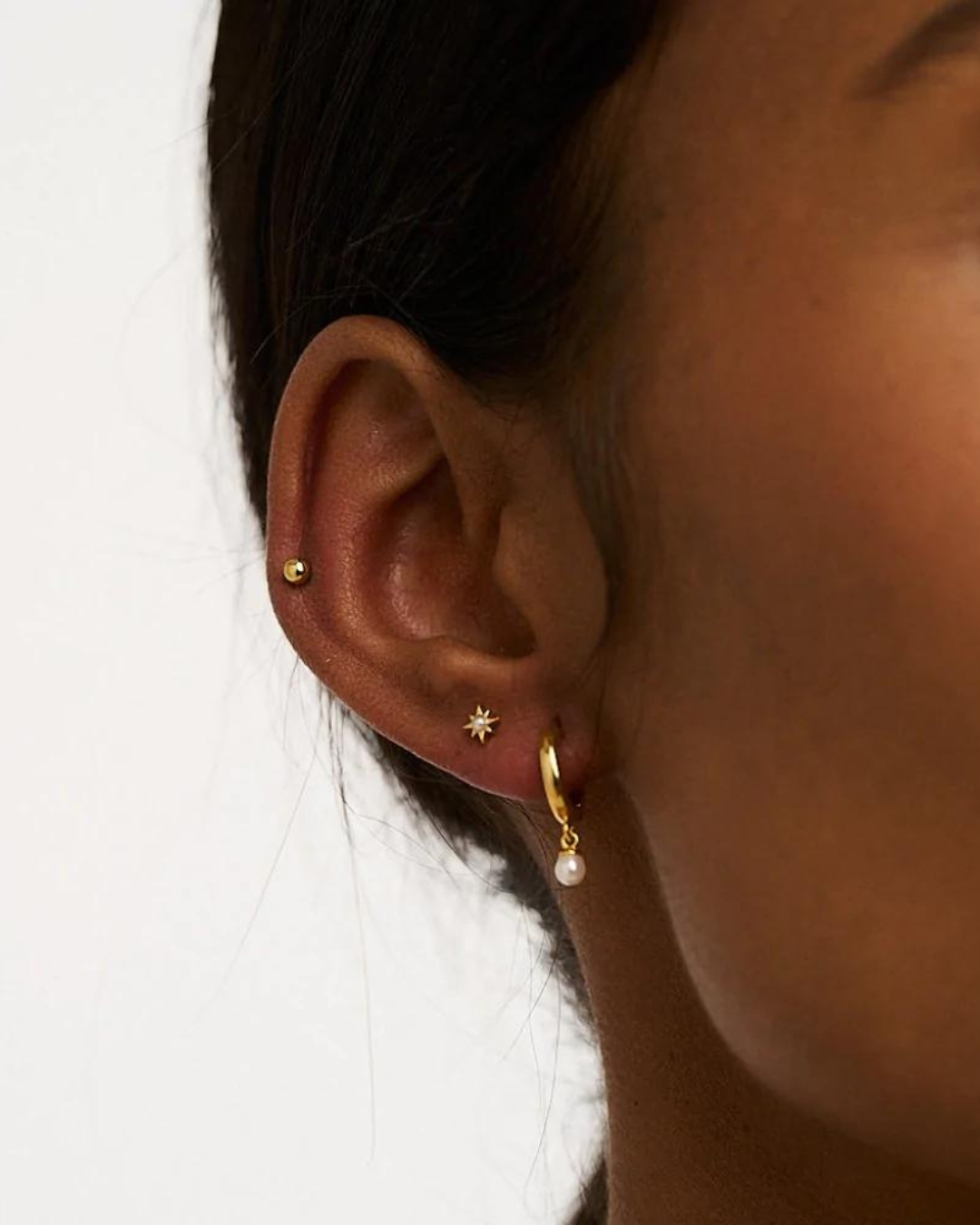 Ear Party
If there's one thing we know about It Girls; one piercing is never enough. Build your ear stacks with huggies, studs and other dainty pieces to create an Instagram-worthy constellation. Need a little help with styling your look?
Enter: the ear party. Our All Day, Every Day collection is full to the brim with ear parties to suit every style - from thread through to starburst studs - we've got you (and your ears) covered.