In 2008, Collette Flood and Louisa Hirst, both friends
and buyers in the industry, were on a trip to Delhi. It
was here, in the beautiful capital of India, where it
all began…

The idea of creating a jewellery brand, that was both
aspirational and affordable, came to life.
"I have always loved beautifully designed jewellery, but could not afford it at the time. I believe that jewellery should not only be for special occasions. Affordable jewellery would always disappoint, the bright yellow tone and poor quality meant it often fell apart. I just didn't want to wear it" - Collette Flood, Co-Founder.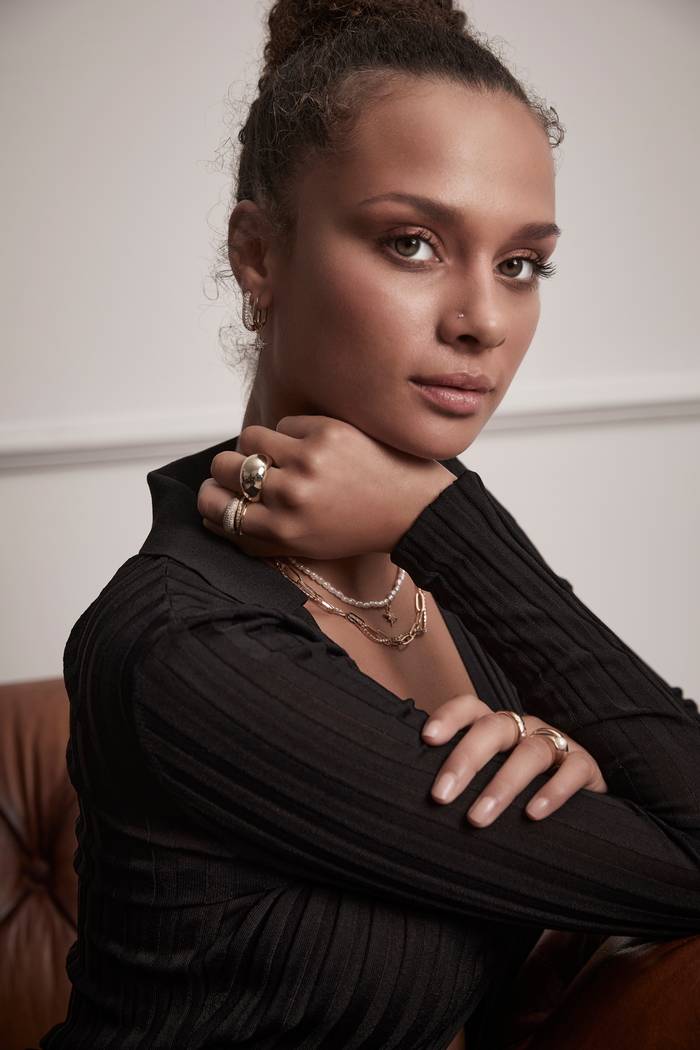 Orelia was born out of this need for beautiful, fashionable, good quality yet affordable jewellery. Orelia bridges the gap between high street and designer brands.

Inspiration comes from travel, nature, vintage finds and current trends. Moodboards are created and the stories are bought to life. Reflecting current colour and design trends, we use beautiful plating, semi-precious stones and interesting metal textures to create our collections. All is designed in house.

Passionate about styling looks, Orelia brings new capsule ranges every month, making it easy to build a beautiful ever changing collection. The Orelia signature style encapsulates pieces that make a statement paired back with barely-there fine chains, creating the perfect layered looks for the ear, neck and hand.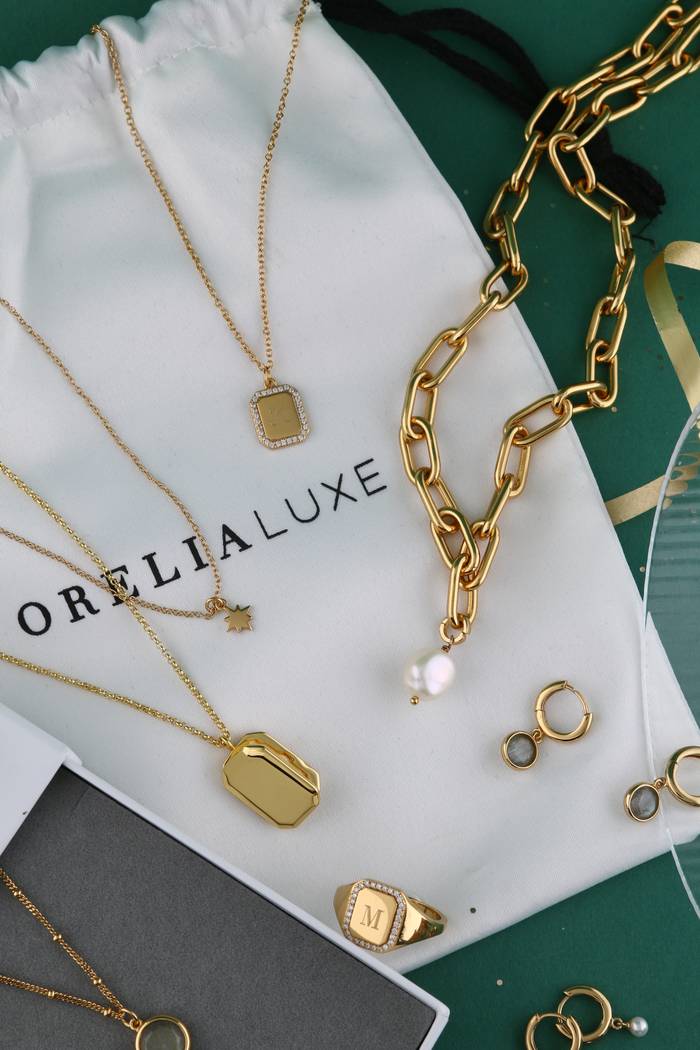 ORELIA LUXE
'Luxury is a state of mind'
- L'Wren Scott

We wanted to create something extra special, true to our Orelia signature style with a greater level of luxury.
For the ORELIA LUXE collection, our designs are created in either 925 sterling silver or brass for the more weighty fashion styles. Then plated in either 18 carat gold or 925 silver to 0.5 microns.

Presented in a beautiful giftbox and pouch to keep your jewellery safe, this adds to the Luxe experience…..it's all in the detail.
These are pieces to treasure and wear time and time again, we like to think of them as modern heirlooms.


The brand has been on a journey, and twelve years on, with Collette now directing the brand vision and very much at the heart of the design process, the time felt right for an Orelia refresh.

'The brand is entering a hugely exciting new phase, I love to create new pieces, to create modern, wearable, every day jewellery for every woman. That's the best bit for me, jewellery is so universal, with no constraints around age or size, if it's a beautiful piece of jewellery, anyone can wear it. Everyone should have a little luxury in their lives.'
-Collette Flood, Co-founder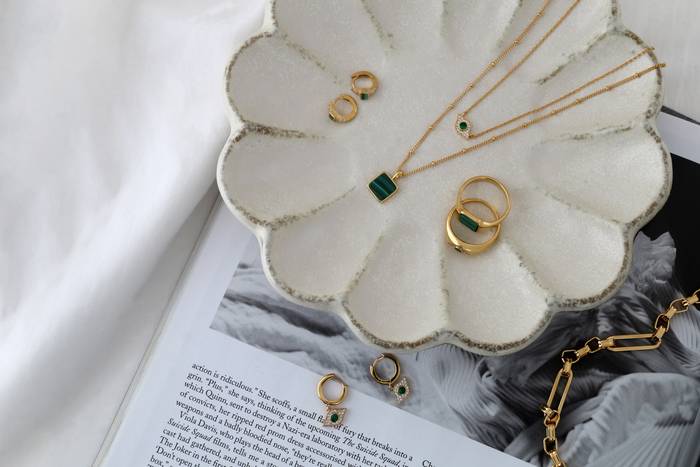 Relaunching the brand, the collections are elevated with a brand new identity, new website, packaging and inspirational photography. From a single concession in Topshop, Orelia has evolved into a global online business.



THE BRAND STAYS TRUE TO IT'S ORIGINAL AIM - TO CREATE BEAUTIFUL JEWELLERY THAT APPEALS TO ALL AND IS BOTH ASPIRATIONAL AND AFFORDABLE.