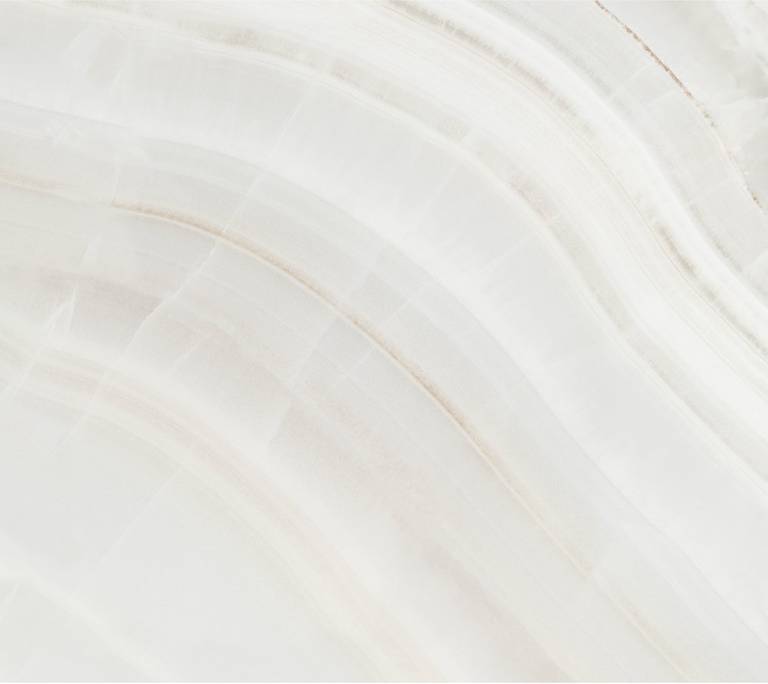 ALL YOU NEED TO KNOW
QUALITY & CARE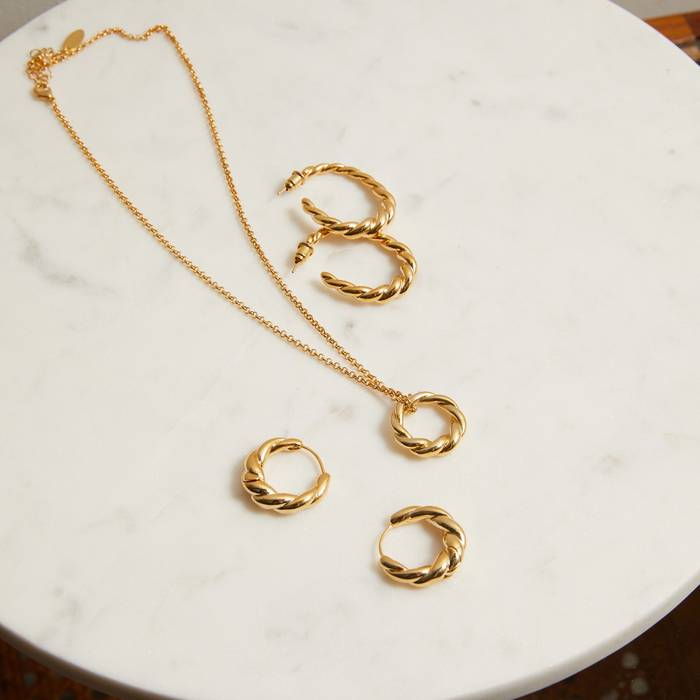 What's it made of?
To keep the Orelia range affordable, styles are brass based and then plated with 18k gold or 925 sterling silver. All are finished with an anti-tarnish coating to ensure the plating stays in tip top condition for as long as possible.

Our jewellery is Lead free and Nickel Safe. We use a range of semi-precious stones, cubic zircona, freshwater pearls and beautiful Swarovski elements – we will let you know when we do!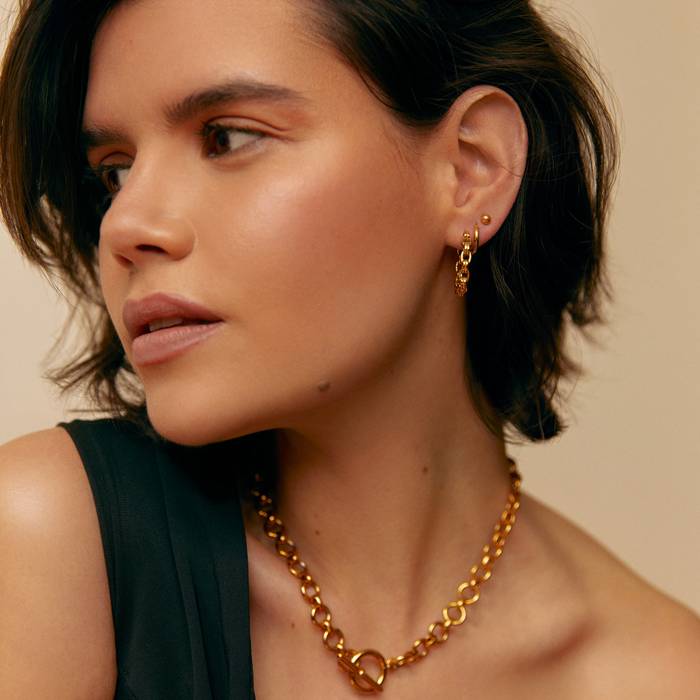 LUXE COLLECTION
For our LUXE range, we wanted to create something extra special, to treasure and wear time and time again with a greater level of luxury.

Our Orelia LUXE collection is plated in 18k gold or a Silver polished finish using PVD plating technology. This uses real gold element in a vacuum coating process, leaving the jewellery with a uniform coating & durable finish. Best of all it is safe, clean, efficient and waterproof.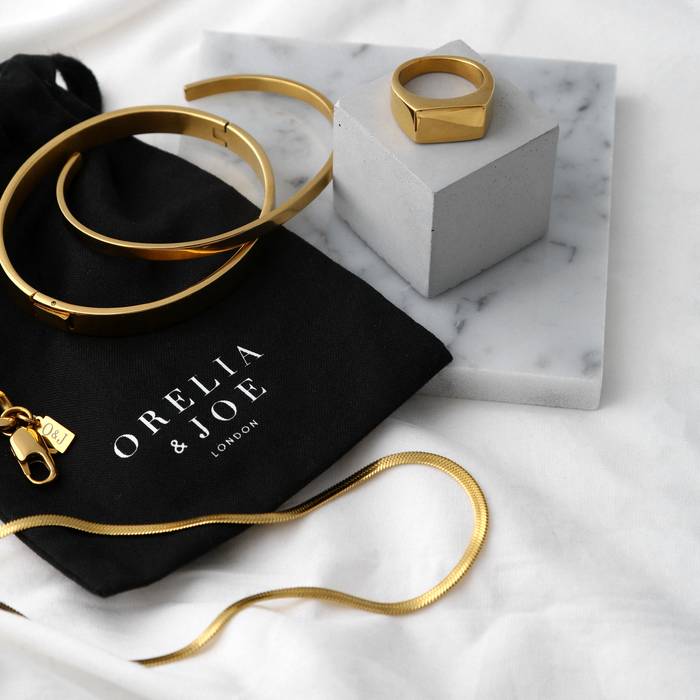 Orelia & Joe
Orelia & Joe designs are made with 316L stainless steel and rhodium or plated with PVD 18k gold plating.

All menswear pieces are made to be waterproof and tarnish free to ensure they stay looking brand new as long as possible.
Caring for your jewellery
There are a few basic tips to help keep your jewellery in the best condition for as long as possible:

• Ensure your jewellery is kept tangle free and fastened to prevent wear and tear. A jewellery tree or jewellery storage is advised.

• Always remove jewellery when in contact with water – showering, swimming, bathing, and not forgetting when you apply body lotion or perfume. Jewellery hates any form of moisture!

• For Sterling Silver styles, you may notice these naturally tarnish with time. We have applied an anti-tarnish coating for longer wear but if you do notice tarnishing then you can clean with a soft, lint-free cloth.
A note on tarnishing
You may notice some pieces naturally discolour after time. Tarnishing happens when excessive oxygen and moisture is in the air. We apply an anti-tarnish coat to help avoid this. We can't say it enough, to avoid the dreaded tarnish, you need to keep your jewellery well away from any moisture or liquid. Avoid spraying your jewellery with perfume or any other contact with beauty products.