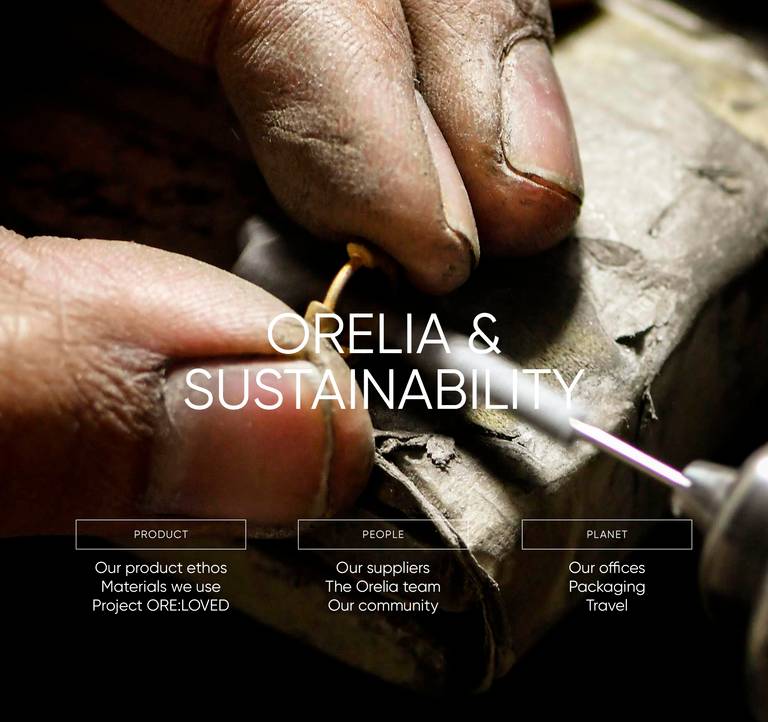 A note from Collette, our Founder
We are on a mission to make Orelia a more sustainable brand, making conscious decisions to reduce our impact. Please read on where we share the steps we have taken on our journey so far.

We don't have all the answers right now but are committed to being transparent and will keep you updated on our progress.

X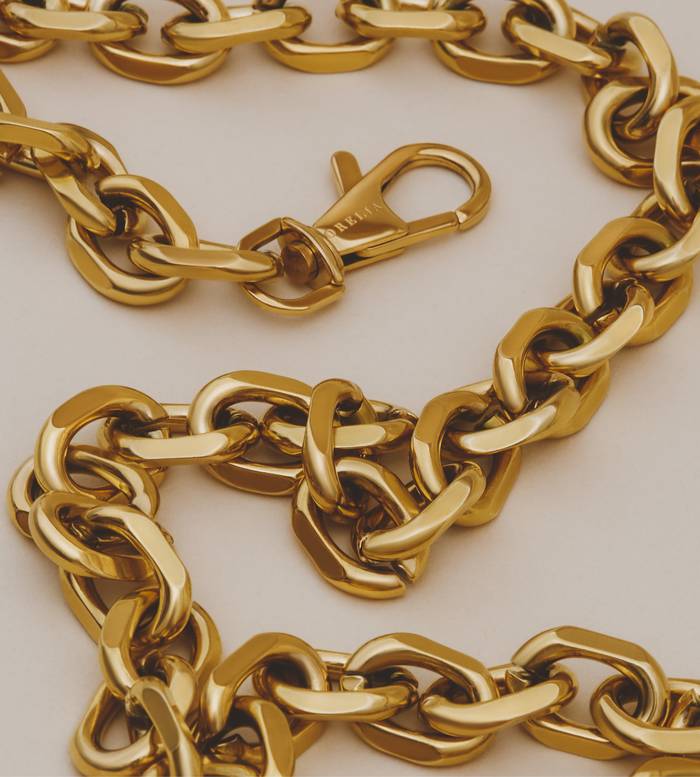 Our Product Ethos
We promise to use the best possible materials to create a great quality, long-lasting product at an affordable price. In our area of the jewellery market - like the fashion industry as a whole - there's a balance between the prices we offer and the sustainability of the materials we use. We tread this line really carefully and are working hard to offer you more sustainable options to choose from at the price you love.

We have, since we began as a company, always strived to use the highest quality materials. As well as having strict materials specifications detailed with our suppliers, we test our product regularly. To comply with REACH regulations, we have a long-term partnership with the laboratory at the Birmingham Assay Office ensuring only the safest materials are used.

We recognise that the manufacturer of our products will have an environmental impact; our suppliers are governed by strict local environmental laws with which they must comply.

We design our range in-house, keeping the size of our range and volumes we buy deliberately small to minimize waste. We don't buy into 'fast fashion' and aim to design pieces that are timeless. For guidance on how to keep your jewellery looking amazing for as long as possible, refer to our jewellery care guide.
MATERIALS WE USE
Brass
Gold & Silver Plating
Stainless Steel
Recycled Sterling Silver
Swarovski®
Cubic Zirconia (CZ) & Glass Crystals
Faux Pearls
Freshwater Pearls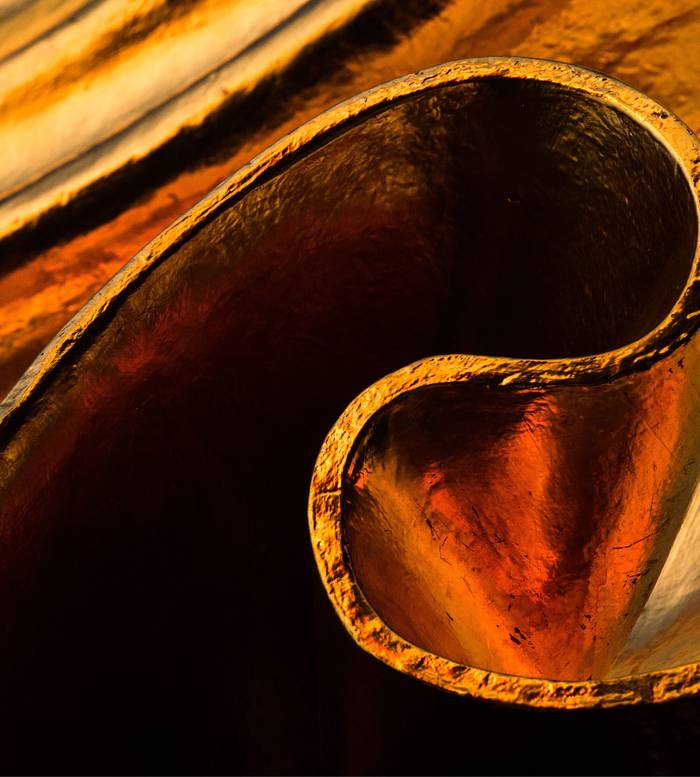 Brass
Where we use it: Brass forms the base of most of our main collection, which we plate with 18k gold or 925 sterling silver.

Why we use it: Brass is a durable, long-lasting and cost effective base material to use for jewellery. We are committed to using a higher mix of recycled brass within our collections – we're using it in an upcoming range collaboration and are looking to roll it out across more of our range.

GOLD & SILVER PLATING
Where we use it: All brass-based pieces are plated with 18k gold or 925 sterling silver.

Why we use it: Our plating is durable and finished with an electrophoretic coating ("e-coating") to keep it in tip-top condition.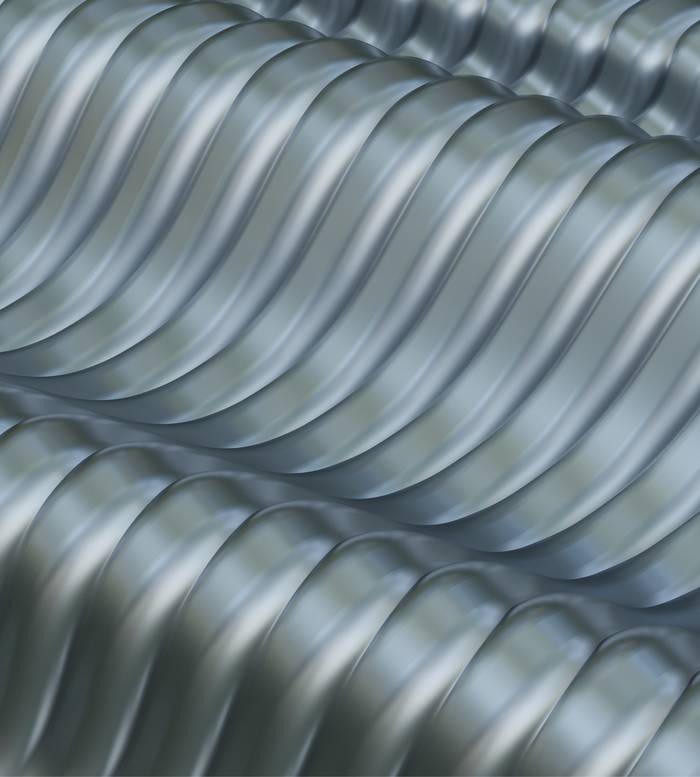 Stainless Steel
Where we use it: Both our Orelia & Joe range and our Spring/Summer '23 Orelia Luxe collections are made with 316L stainless steel.

Why we use it: Stainless steel is waterproof, tarnish-free and 100% recyclable. All stainless steel styles are coated with environmentally friendly PVD plating technology*.

RECYCLED STERLING SILVER
Where we use it: Our A/W 2023 Luxe Icons range will be made using recycled silver base and recycled gold plating.

Why we use it: Recycled silver is a sustainable metal but is significantly more expensive than brass. Sterling silver has a low risk of skin sensitivity, so those with a sensitivity to nickel may find silver a better alternative.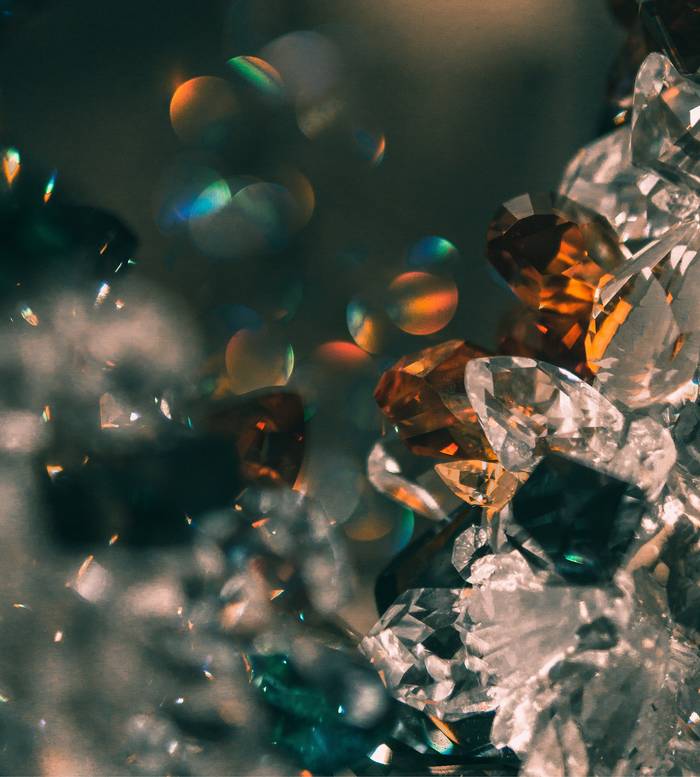 Swarovski®
Where we use it: We use Swarovski® across our main collection.

Why we use it: Swarovski® are committed to acting as a responsible global citizen, working hard to reduce emissions and launch new sustainable products.

CUBIC ZIRCONIA (CZ) & GLASS CRYSTALS
Where we use it: We use CZ and glass crystal across all collections.

Why we use it: As a manmade material, CZ/glass crystal has a smaller carbon footprint than mined stones and doesn't negatively impact the ecosystem or cause deforestation.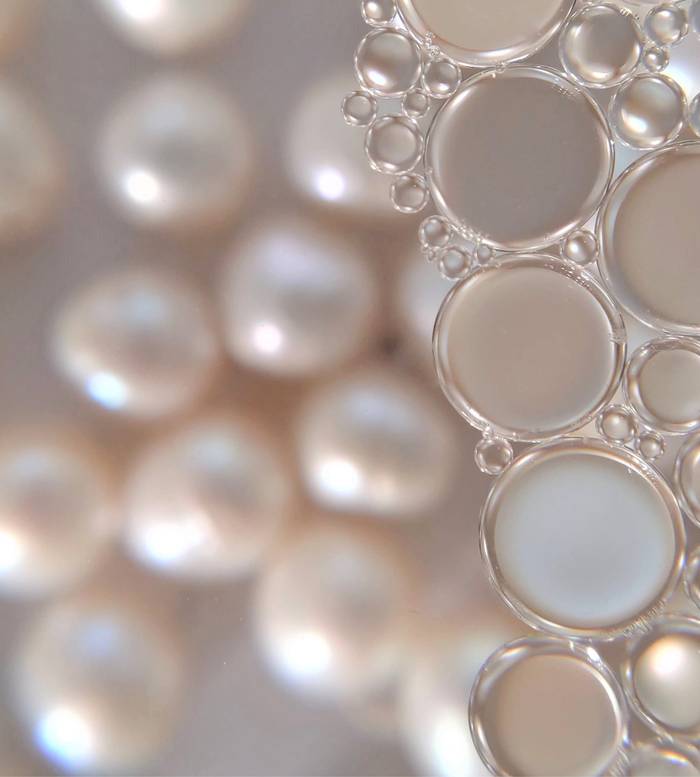 Faux Pearls
Where we use it: Unless we specify a pearl to be 'freshwater', it's a faux pearl.

Why we use it: Faux pearls are vegan and a more ethical alternative to oyster-harvested which upsets their natural environment.

FRESHWATER PEARLS
Where we use it: We use pearl across our main collection.

Why we use it: Freshwater pearls are known for being durable, colourful, off-round in shape and budget friendly.
* PVD 'Physical Vapor Deposition' is an environmentally friendly vacuum coating process which provides uniform coating and durable waterproof finish. PVD is safe, clean, super-efficient and environmentally friendly.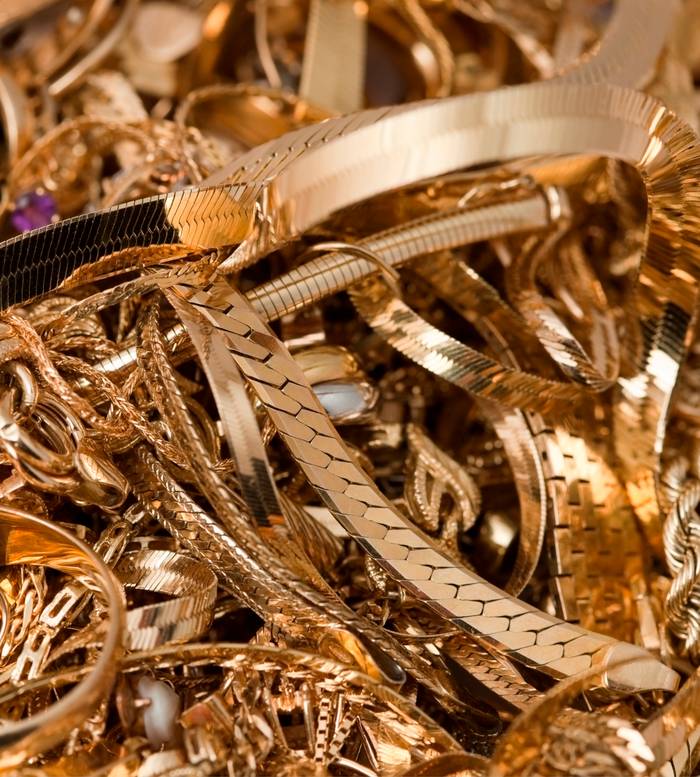 Project ORE:LOVED
We are developing our ORE:LOVED programme, launching in Summer 2023 to give new life to your pre-loved pieces and our excess stock.

Send your pre-loved jewellery (any brand) back to us (contact us at info@orelia.co.uk for a stamped, addressed envelope); we'll sort and detangle them and find them a sustainable new home.

If the product is in a sellable condition, we'll donate to Emmaus, a charity which supports local people who have experienced homelessness by providing them with a home and meaningful work.

Damaged or unsellable product is donated to Newlife, a charity which reuses, repurposes or recycles our product donations and provides critical support to disabled children and their loved ones.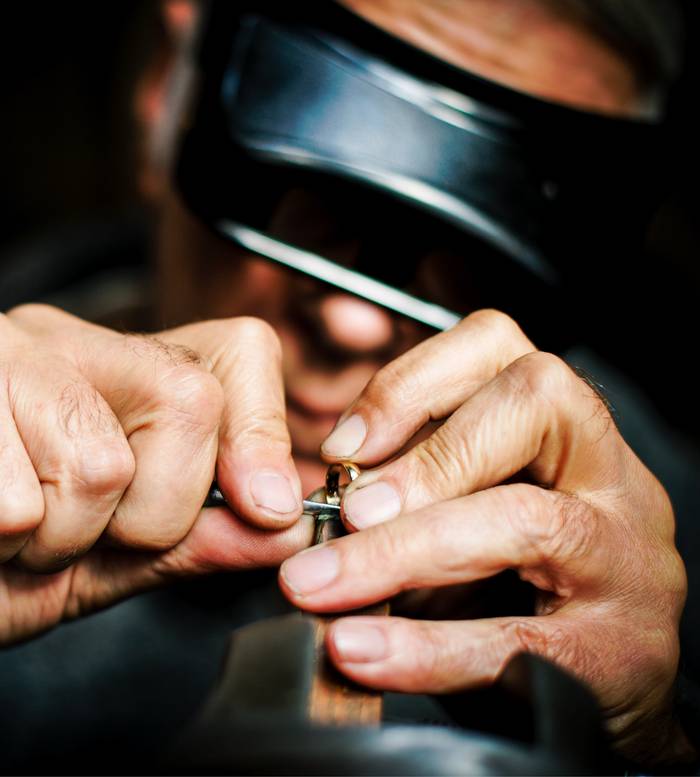 Our Suppliers
We champion female owned and run businesses - in 2022 65% of our products were produced by facilities owned or overseen by women. We work with a select group of supply partners and are passionate about nurturing their businesses, having worked with our main supplier since Orelia began in 2008.

We only work with partners who are committed to operating in line with the Ethical Trading Initiative (ETI) base code which requires that:
• employment is freely chosen;
• workers have a choice;
• living wages are paid;
• working conditions are safe; and
• child labour is not used.

We with our production partners to ensure regular checks and audits are carried out by the appropriate regulating bodies (BSCI and SEDEX). One - soon to be two - of our supply partners are also Code of Practice certified by the Responsible Jewellery Council.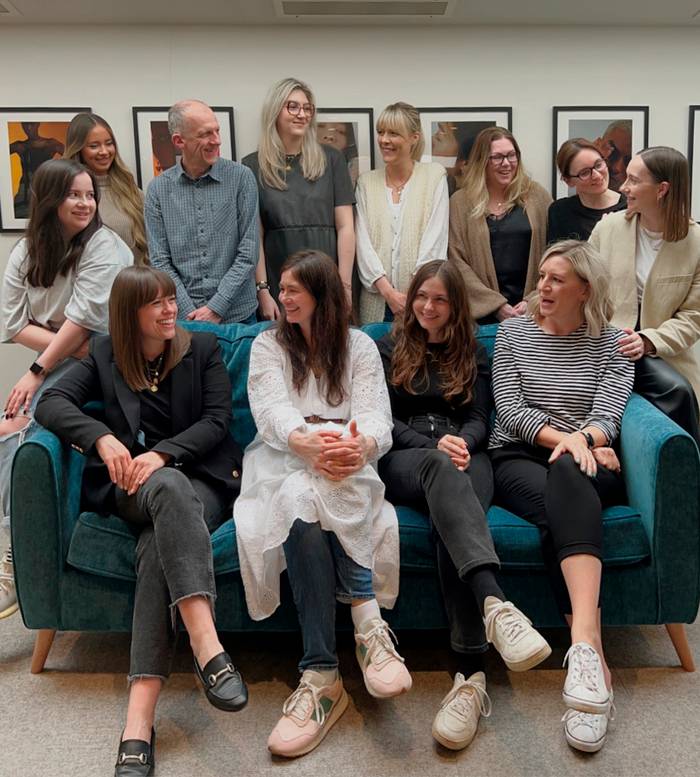 The Orelia Team
We are a female-founded and run business, with a small, mostly-female, team. Everyone has a voice in our business and we're committed to making Orelia a place where people thrive.

We believe in fair pay for all - every UK employee is paid at least the National Living Wage and is offered the same benefits package regardless of part-time/full-time status or position including health plan, company bonus, life insurance and five weeks holiday (or pro-rated equivalent).

We are committed to supporting working parents to succeed in their careers, offering flexible working hours, a comprehensive family leave package (enhanced shared parental, adoption, surrogacy, compassionate) which benefits male and female caregivers equally.

We are working to embed social and environmental consideration into every area of our business including our performance review cycle, where we will encourage and recognise positive steps taken to creating a more sustainable business.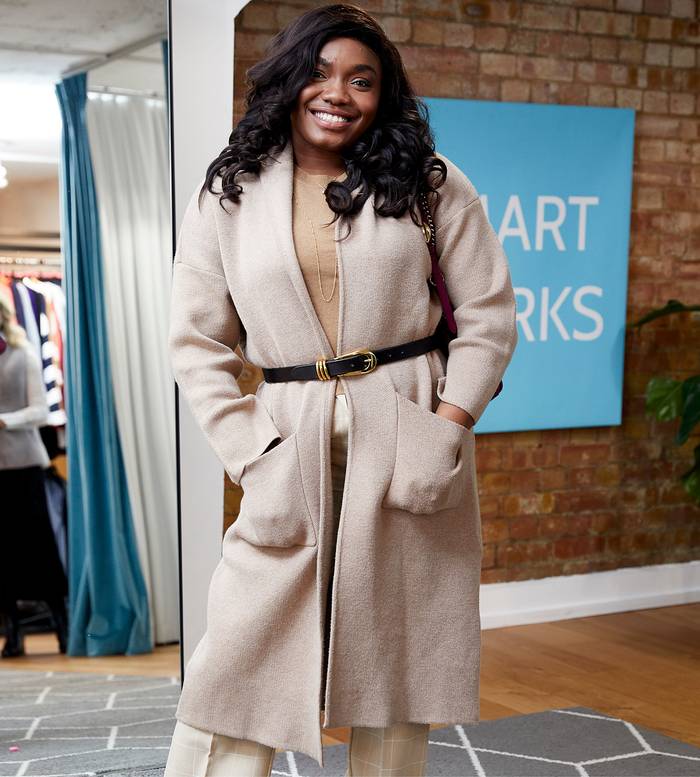 Our Community
We have consistently donated cash, paid employee time and product to charitable causes and we're going to grow this in the future via our Giving Strategy, which empowers our team to nominate the charitable partners that matter most to them.

We are proud to have partnered with SmartWorks for the past four years, donating items of jewellery to help give women the confidence to enter the workforce.

Each year we support World Earth Day and partner with Ecologi to plant a tree for every order.

We're always happy to sponsor our team in their personal fundraising efforts.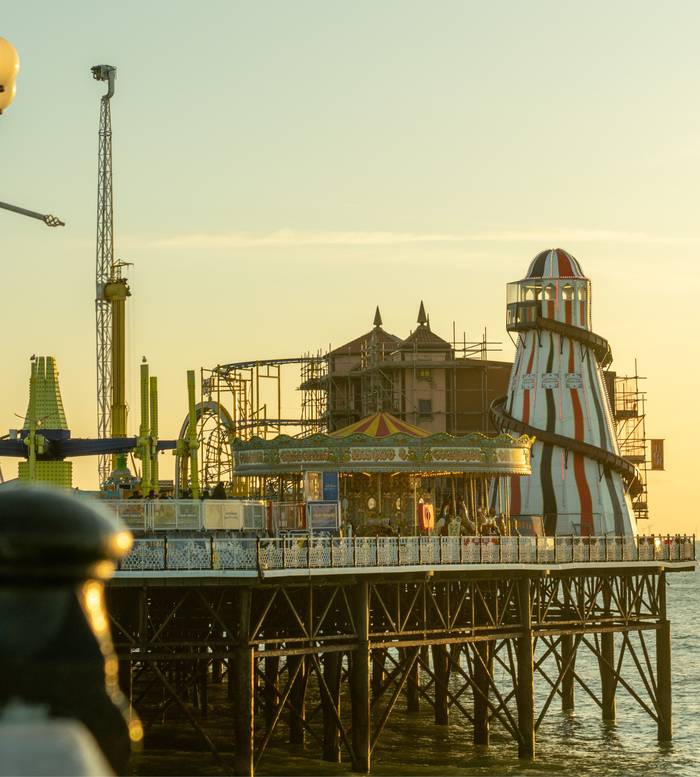 Our Offices
Our head office team is based in the heart of Brighton, East Sussex. Our building is powered by 100% renewable energy and encompasses all of the energy-saving technology you'd expect from a modern office space as well as full recycling facilities and eco-friendly cleaning and hygiene products.

Our small distribution centre is located just ten miles away from head office in Worthing, West Sussex. Our distribution team take care to reuse and recycle everything they can.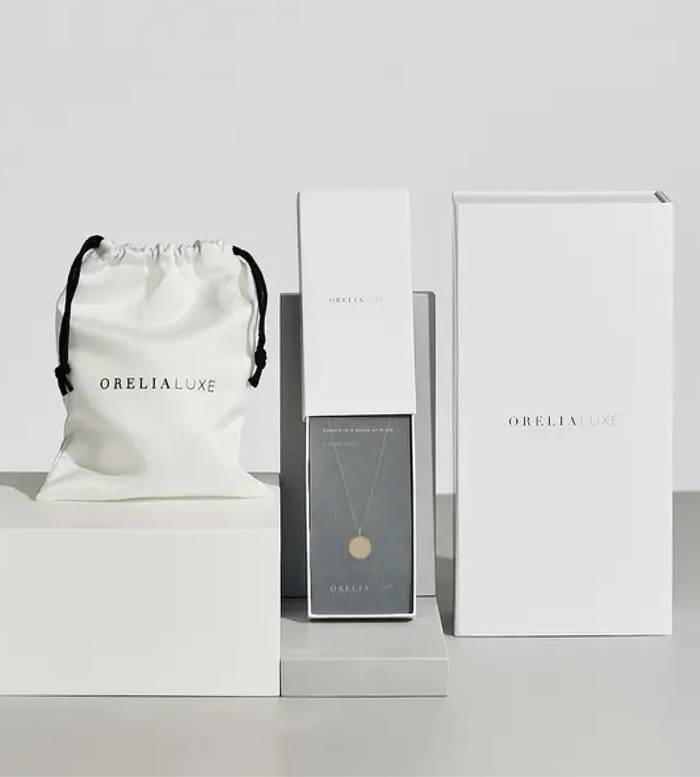 Packaging
Over the last three years we've made some really positive changes to our product packaging but we're not there yet. We're continuing to research more sustainable alternatives for the future, with a goal of eliminating single-use plastic from our supply chain entirely:

• Your jewellery will arrive in a reusable fabric pouch, perfect for storing your jewellery and keeping it clean and protected.
• We are proud to send our product to you (and to our wholesale and PR partners) in 100% recycled and fully-recyclable mailing boxes. We only use recyclable paper tape.
• We will be replacing the branded FSC-certified carding that your jewellery is displayed on, as well as our gift boxes, with a recycled and recyclable alternative.
• We are looking at alternatives to the protective plastic bag that each piece arrives in. This protects the item and stops it getting scratched or tangled, however it is non-recyclable and we are committed to eliminating single use plastic and finding a more sustainable option.
• We will be giving our customers the option to choose for their order to arrive with minimal packaging at checkout, this removes all additions: the receipt, plastic sachets and fabric pouches.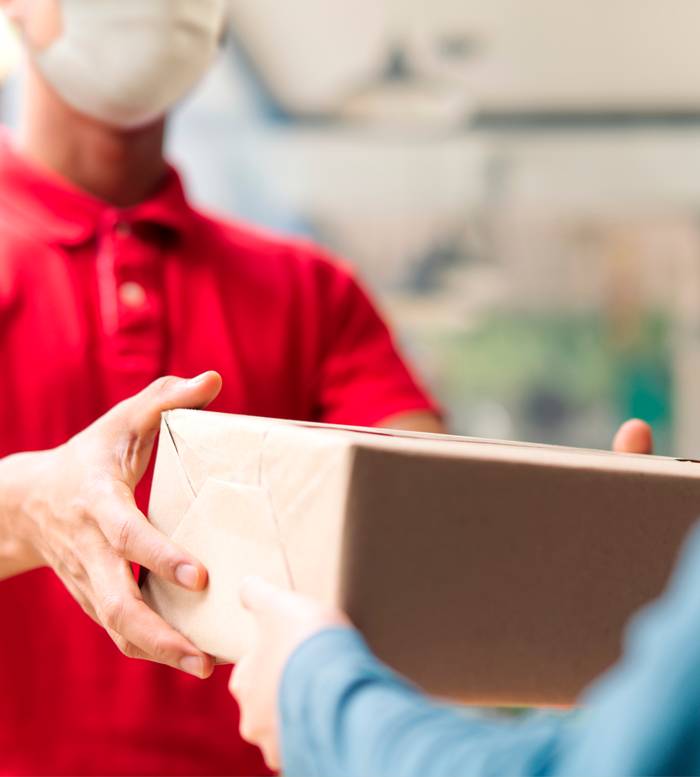 PRODUCT TRANSPORTATION
We try, whenever possible, to keep distances travelled by our product and our people to a minimum.

Inbound shipping:
We are actively reducing the distance that our product needs to travel to reach you. Options being pursued include:
1) Manufacturing selected products closer to the UK to reduce distances travelled.
2) Reducing our inbound delivery frequency from weekly to fortnightly by the end of 2023.
3) Direct-shipping product from source to our largest wholesale customer; a practice we are rolling out across as many customers as possible.

Outbound fulfilment:
We use Royal Mail for UK customer deliveries as they have the lowest reported carbon emissions per parcel of any major UK delivery company. They aim to be net zero by 2040 via rolling out electric vehicles, targeting 100% renewable energy and reducing single-use items.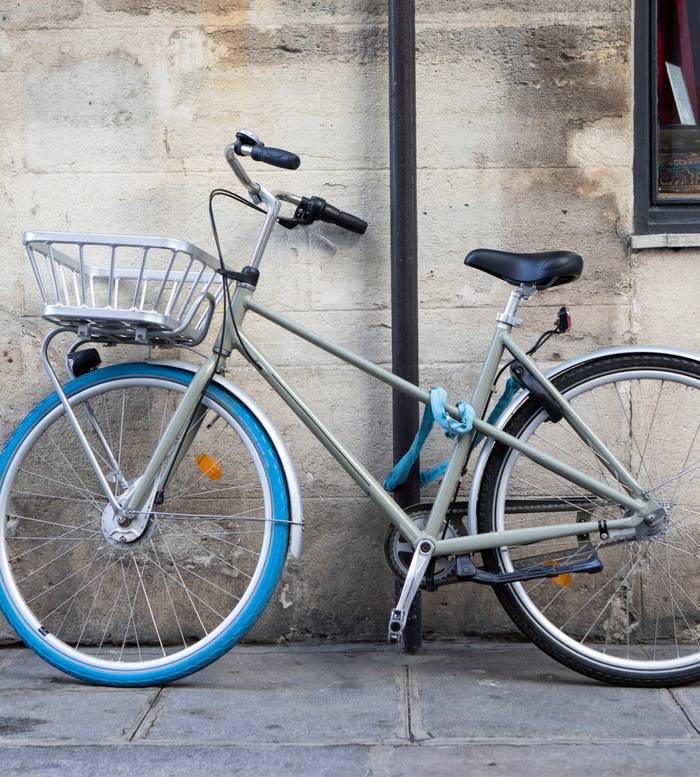 TEAM TRAVEL
Although it's hugely beneficial to meet our suppliers and customers face-to-face, we think carefully about the need to travel and choose to keep corporate travel to a minimum.

To complement our day-to-day dialogue with our supply partners we aim to visit each one at least once every twelve months to ensure they continue to operate to our high standards and ETI working practices.

We encourage our head office team to stay active and make sustainable travel choices in their day-to-day lives – they are rewarded for staying active via their membership to the Vitality healthcare scheme.

Most team members take the opportunity to work remotely for at least 40% of their working week, reducing the need to travel.