6 Spring Nail Trends We Can't Wait To Try
Spring is finally here, and with it comes a whole load of nail art we can't get enough of. Meet your next nail look and the jewellery to match.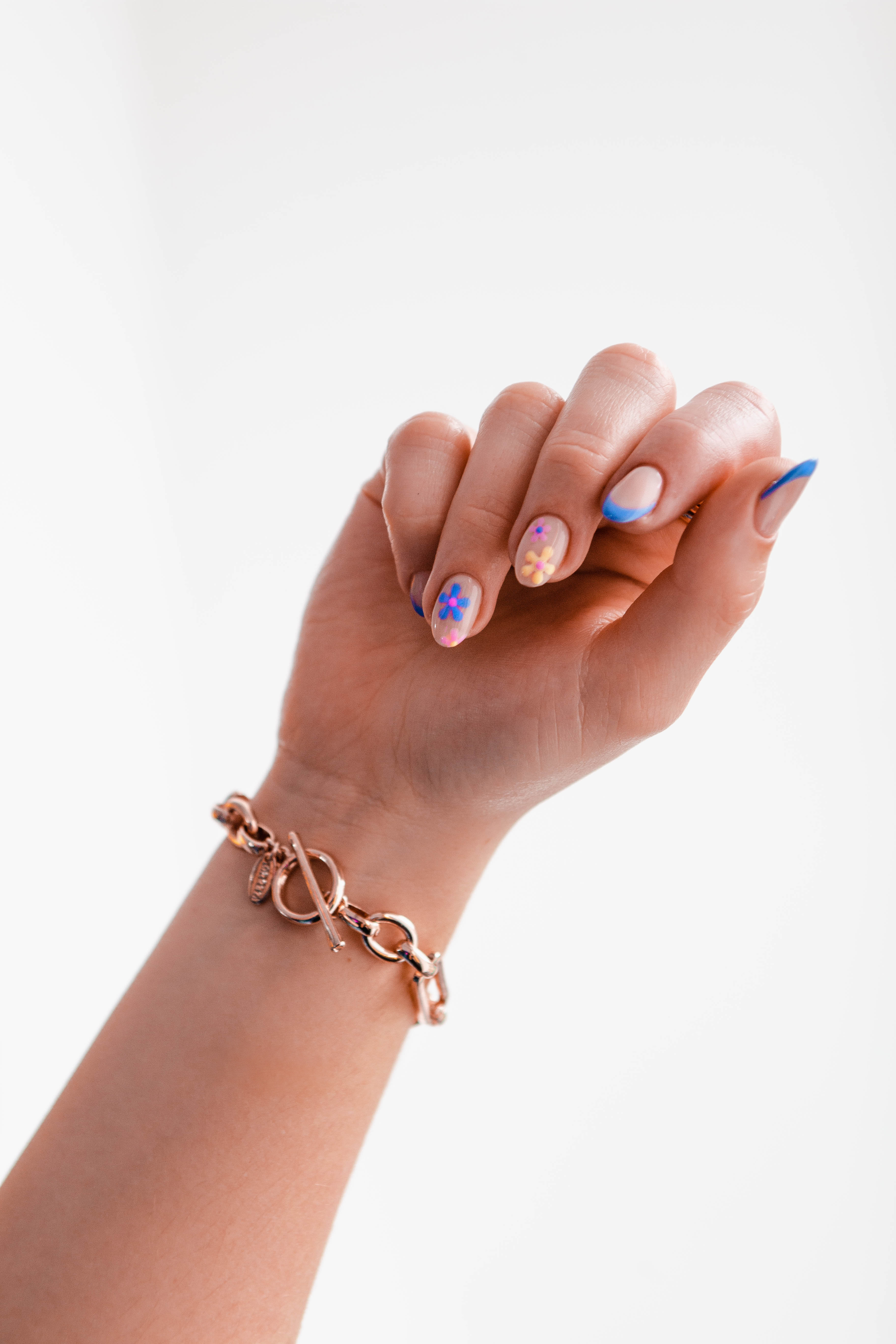 Spring Flowers
In the words of Miranda Priestly, a la The Devil Wears Prada, "Florals? For spring? Groundbreaking". Well, this classic design has earned its place as one of spring's favourite nail art trends. We love keeping it simple with a nude background to make the flowers really pop. Cute, simple, and an easy trend to DIY if you don't have the time to take a trip to the nail studio, we are expecting to see this nail art throughout spring. Add a rose gold bracelet, or semi-precious stones to complement this feminine look.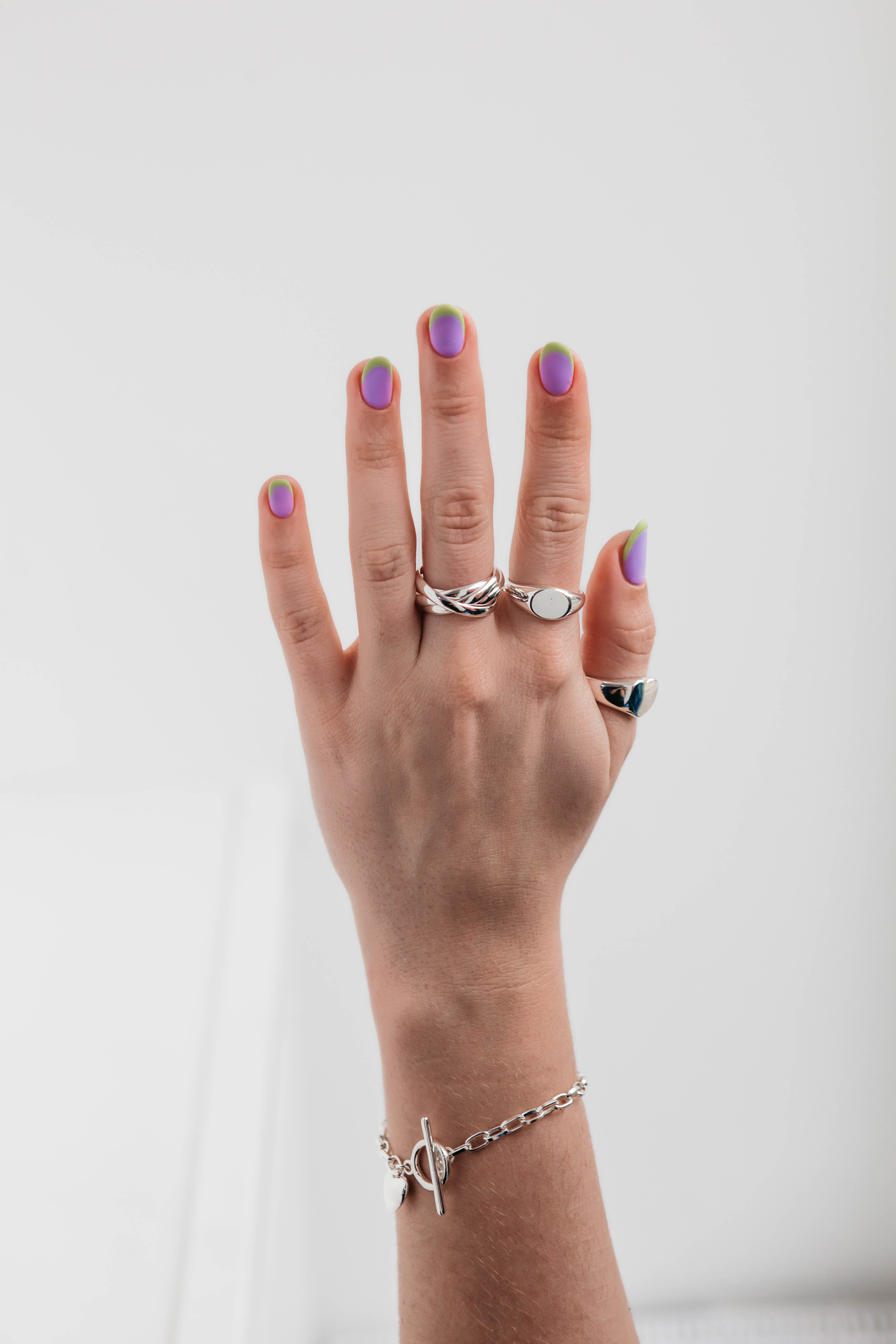 Pastel Tips
Nothing says spring like a touch of pastel hues. Pastels are the perfect choice for spring, but it's time to try something a little different. Take the classic french manicure, and have fun with it. Add pastel tips onto a nude base for a subtle but still unique look, or place them on top of a brighter polish for a truly creative take on this trend. Let the colours speak for themselves, by accenting your new look with silver jewellery and heart-shaped pieces.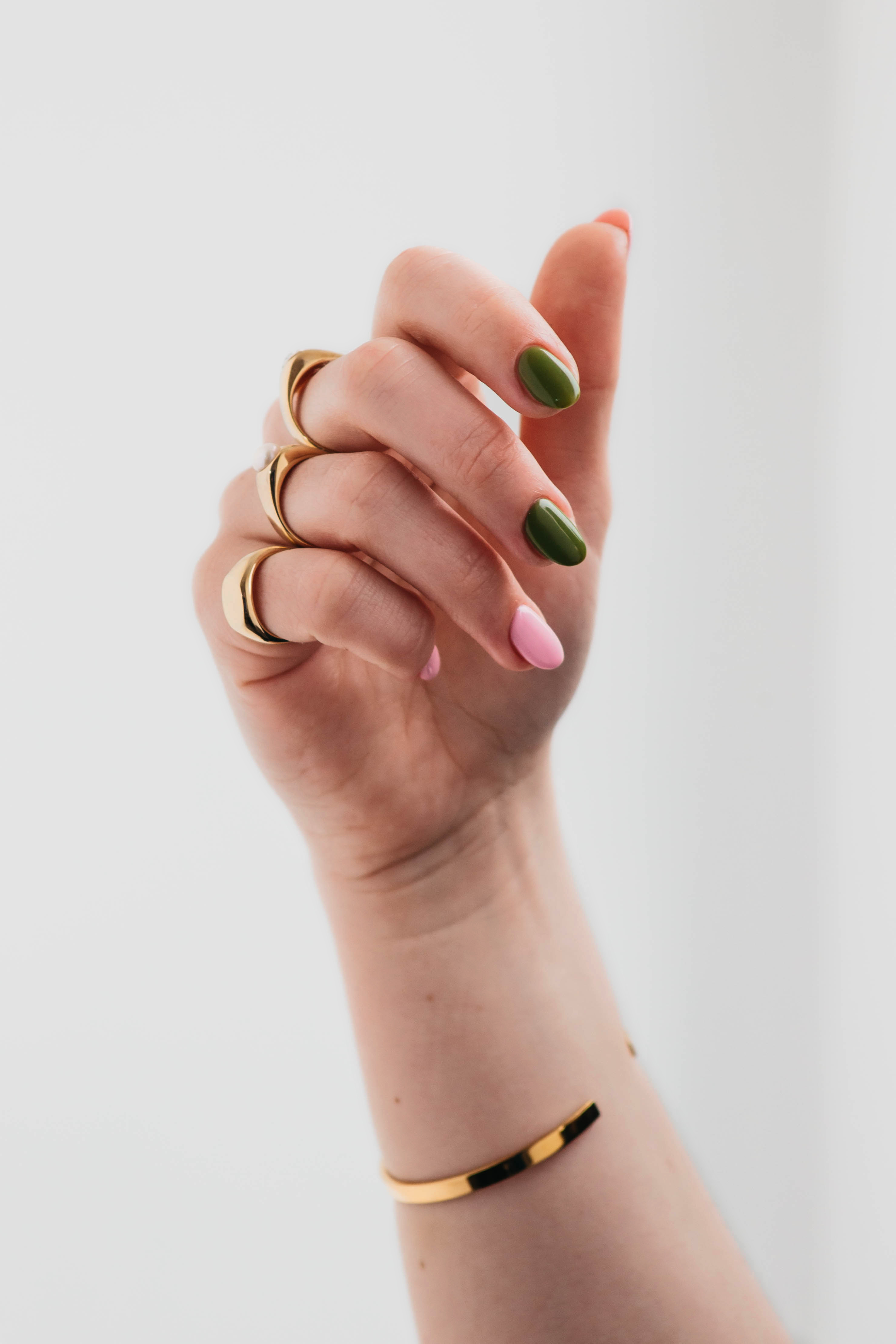 Pink & Green
The interior design trend that makes an appearance every season is about to have its nail art moment. This centuries-old colour combination sits opposite each other on the colour wheel, so whilst they are wildly different, they complement each other beautifully. If you want to nail this look, don't be afraid to be bold and try out different nail art styles until you find the one that suits you. Make sure you focus on warm tones such as gold and rose gold for your rings and bracelets, to add the finishing touch.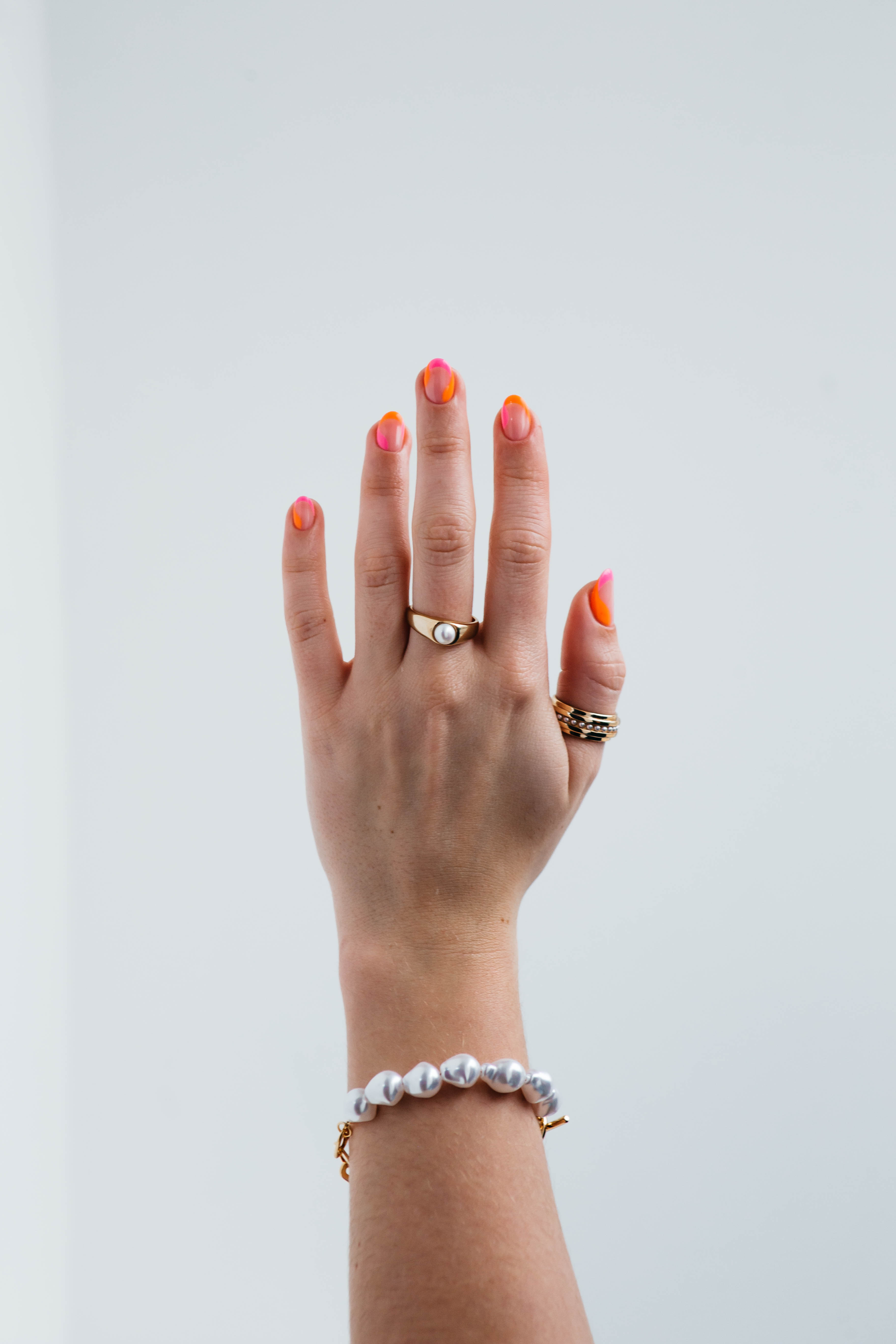 All About Abstract
Will we ever stop loving abstract designs? Absolutely not. They are fun, always unique, and the designs are usually eye-catching. There are so many possibilities when it comes to abstract designs, from the colour to the style of the lines, that you'll never run out of ideas. We love pairing two neon colours with gold jewellery to really make a statement with your look.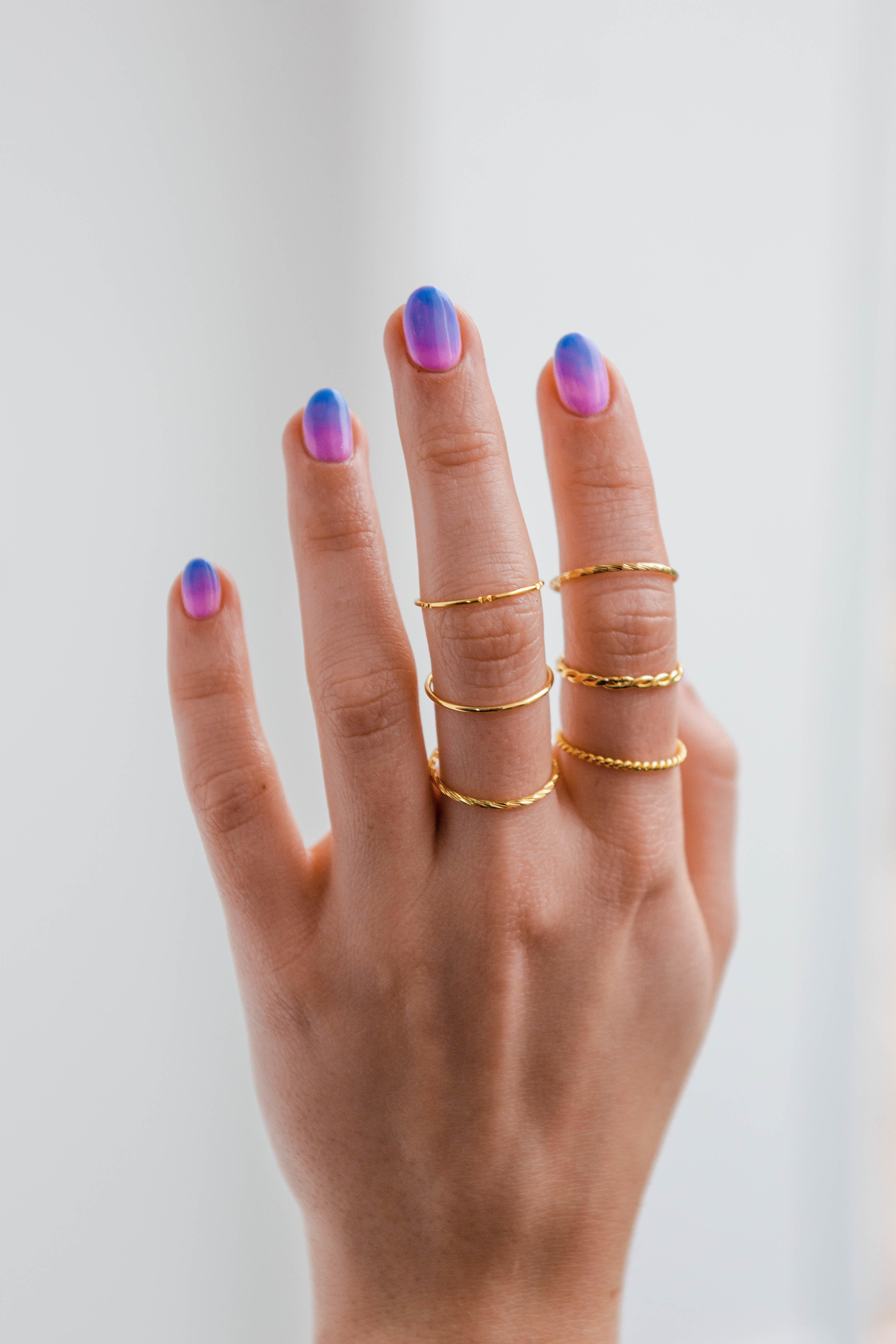 Bold Ombré
Who said brights were reserved for summer? This is your sign to bring the summer vibes a little earlier this year, as we all love a bit of sunshine and these bold colours are sure to brighten any day. Why not make things a little more interesting by styling your bright colours with Ombré? No longer just for hair, we want to see all the ombré nails this spring. But don't let it stop there, add a pop of colour with your jewellery, with everything from enamel to Swarovski, to really turn some heads.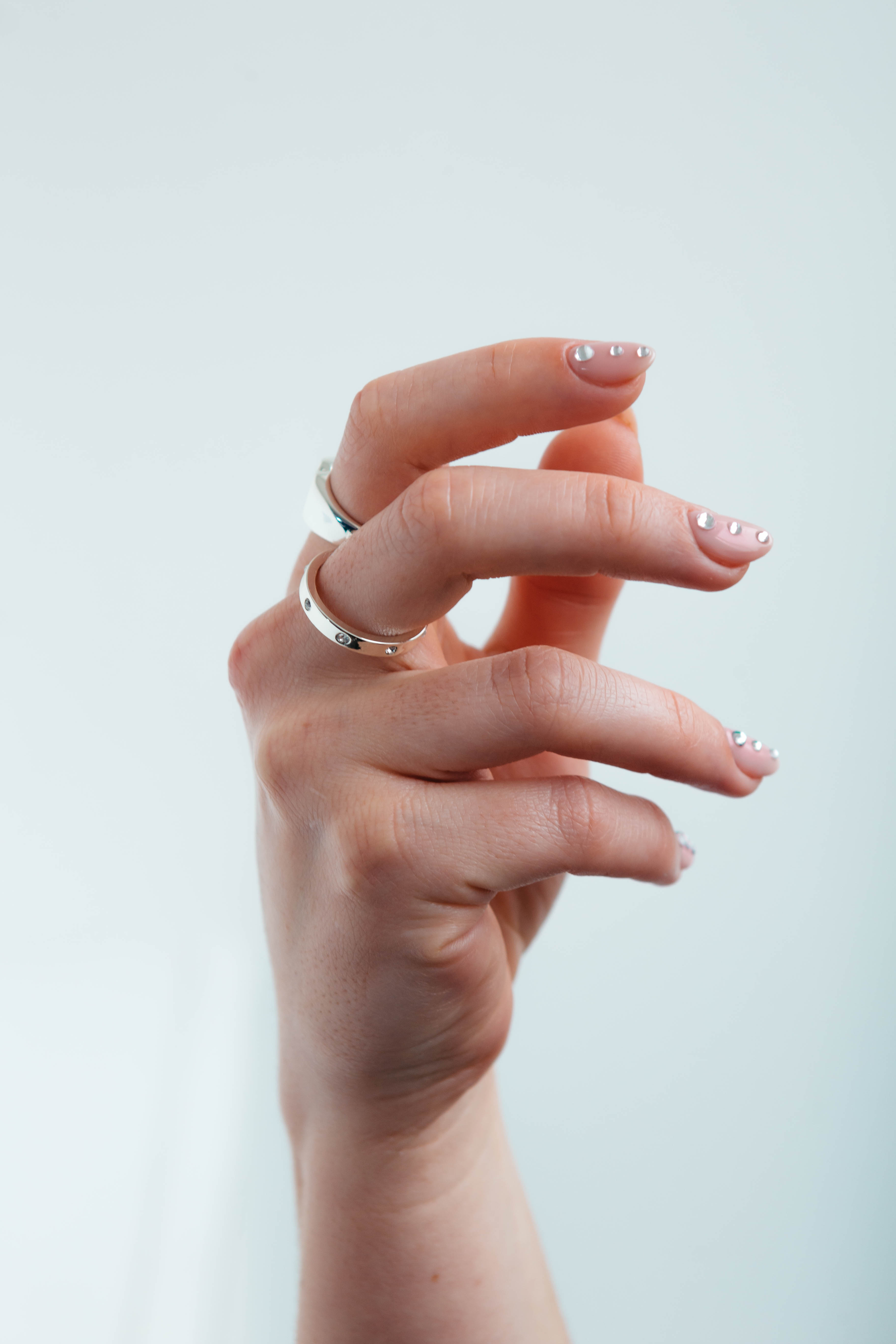 Euphoria Vibes
In case you couldn't tell, we still aren't over Season 2 of Euphoria. The glitter and iconic makeup looks are enough to give us serious style envy. So to keep the party vibes going, we are adding a touch of sparkle to our nails. Diamanté stickers are the perfect addition to your nail art wishlist this spring, and paired with rings featuring Swarovski crystals; it's a look Maddy would be proud of.
Now you've found your perfect manicure; you just need the jewellery to finish off your look.