Orelia & Co: Emma Spedding's Edit
You'll be adding all these pieces to your basket.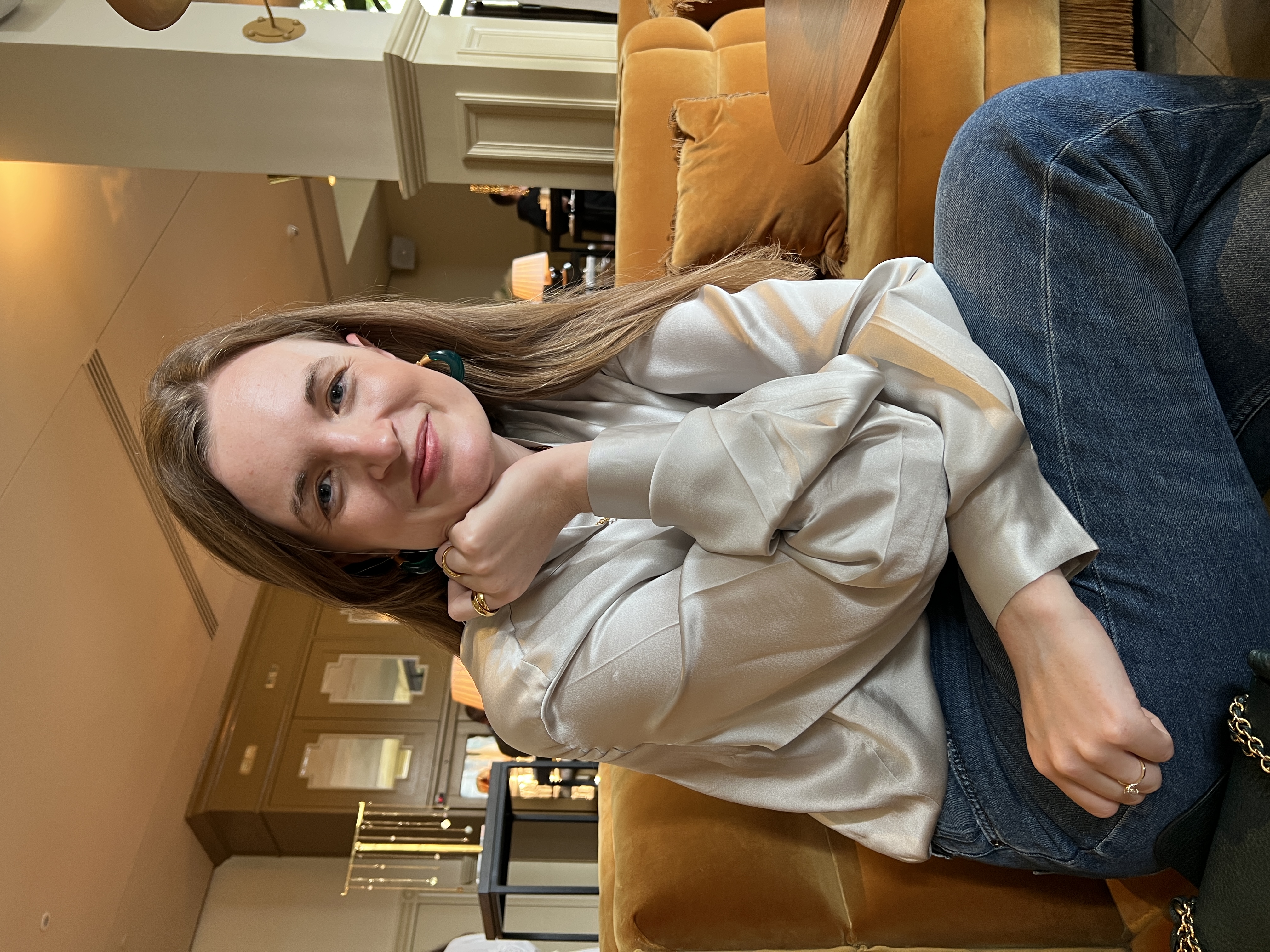 Emma Spedding has been working as a digital fashion editor for over a decade, so if there's anyone whose advice we're taking on jewellery and style, it's hers. We were so lucky to have her join us this week at the launch event of Orelia & Co. as our panel moderator that we just had to find out which pieces from our Orelia & Co. community she's obsessed with.
It's time for her editor's edit.
Flower Fairy charms in blush - saltwater design
I love these earrings so much that I'm absolutely getting a pair for myself. They are handmade in Ireland using natural and vintage materials, like these freshwater pearls and glass flower beads. What's also great is they're convertor earrings, so you can buy the gold hoop and then mix and match or interchange whichever earring charm you're loving at that moment.
1980s vintage tennis bracelet - rediscovered by susan caplan
Tennis bracelets are having a real moment, and this Susan Caplan vintage piece is from the 1980s and has beautiful clear Swarovski crystals.
Rainbow dreams necklace - celeste starre
Jewellery is an easy way to add personality to any outfit. This 'rainbow dreams' necklace has a delicate chain which perfectly counter-balances the boldness of the colours, so you'll be able to wear it every day.
green prehnite point on baby belcher chain necklace - mirabelle jewellery
I'm obsessed with green jewellery at the moment. Mirabelle believes in the power of jewellery to lift spirits, and this prehnite stone is known to calm the environment and remove things that are no longer needed. Now that's something I'd like to wear around my neck.
signature starburst baguette ring - pawnshop
Pawnshop works with recycled and vintage jewellery, and this baguette ring has an amazing starburst engravement and an emerald gemstone.
Island Girl Necklace - Hola Amor Estudios
Hola Amor Estudios' mission is to give you that holiday feeling whenever wearing their playful, colourful styles. Handmade from freshwater pearls with a Murano Star fish charm, I'll be holding onto summer for a little bit longer with their 'Island Girl' necklace!