Orelia LUXE x Susan Caplan: 5 Things to Know
In the world of vintage jewellery curation, there are few names as highly regarded as Susan Caplan.

After stocking Susan's accessible Rediscovered by Susan Caplan range on Orelia & Co, the collaboration came about when the curator revealed she had a collection of rare and discontinued vintage Swarovski® crystals and pearls in her archive.

Introducing: Orelia LUXE x Susan Caplan

Our in-house creative team set to work, taking inspiration from Susan's iconic vintage collection and combining with Orelia LUXE's contemporary handwriting. Vintage inspiration meets everyday wearability. Your new vintage was created.

Crafted from recycled brass with recycled 18k gold plating and using vintage Swarovski crystals and faux pearls, each piece nods to a different vintage aesthetic, resulting in a treasure trove of keepsake pieces for the modern day jewellery box.

Shop the limited edition collection here and keep reading to discover 5 things we think you should know about Orelia LUXE x Susan Caplan...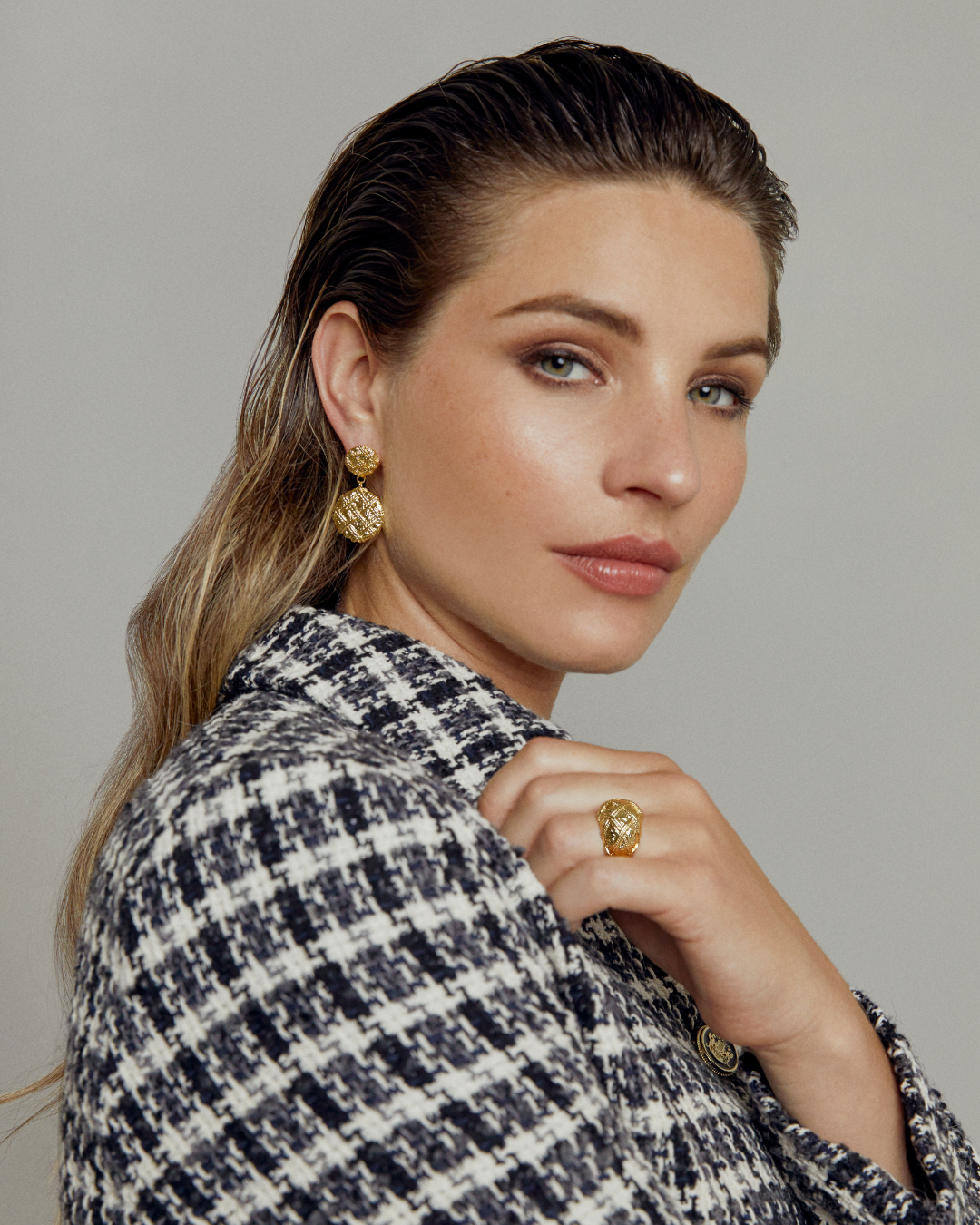 Designed with sustainability in mind
It was important to both Orelia and Susan Caplan that sustainability be at the heart of this collection. Each piece from the collaboration is made with certified recycled brass and recycled 18k gold plating. Arriving in sustainable packaging and made in the UK, it is fully recyclable and biodegradable.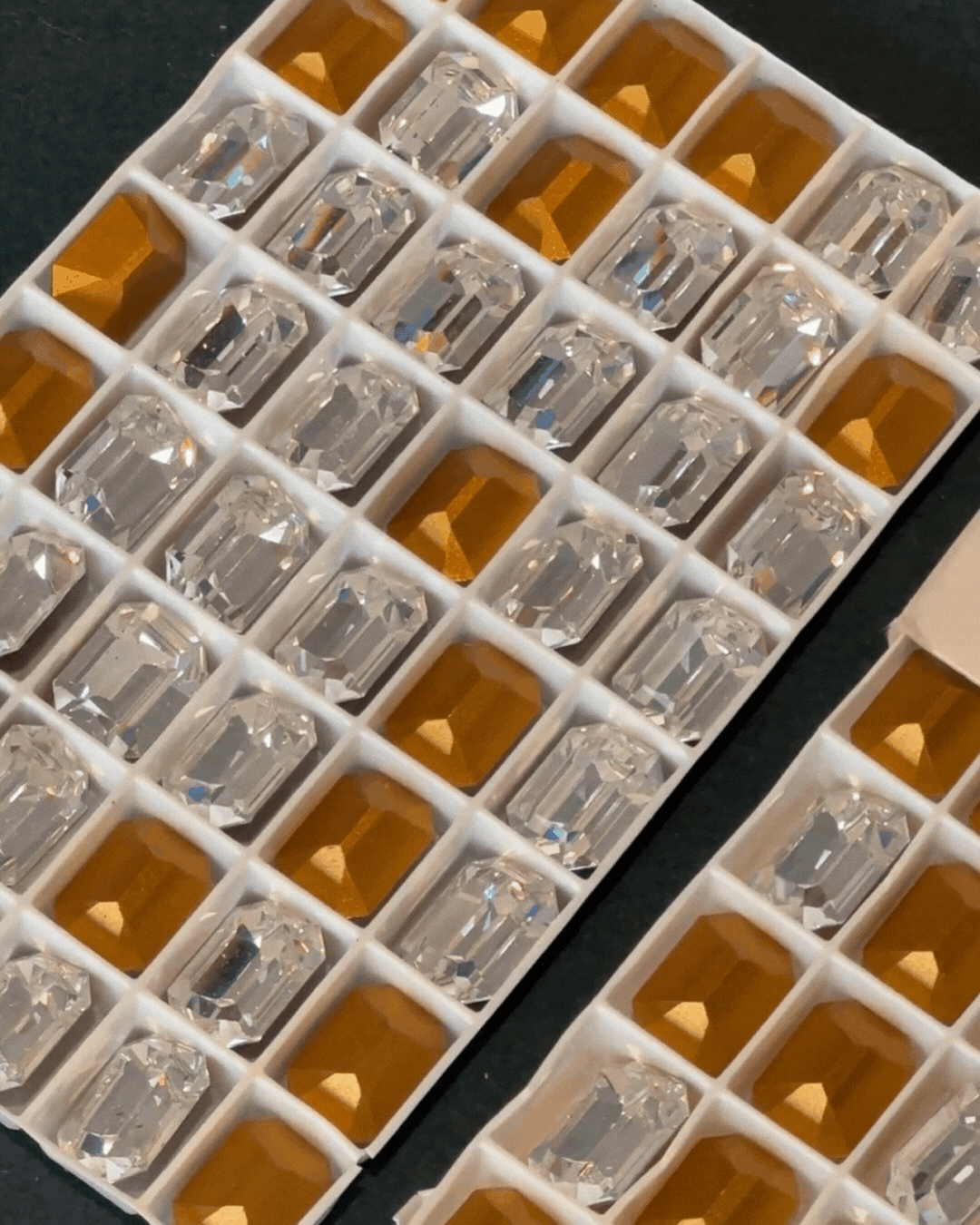 Sourcing from Susan Caplan's vintage archive
The vintage Swarovski® crystals in the collection are from Susan's archive, discovered in an old warehouse. Exceptionally rare (and can confirm, extremely sparkly), the collection includes octagonal, princess cut, round and baguette shapes, dating back from the 1920s. For pearl lovers (this is Orelia, after all) pear drop faux pearls from the 1980s add a timeless elegance to the collection.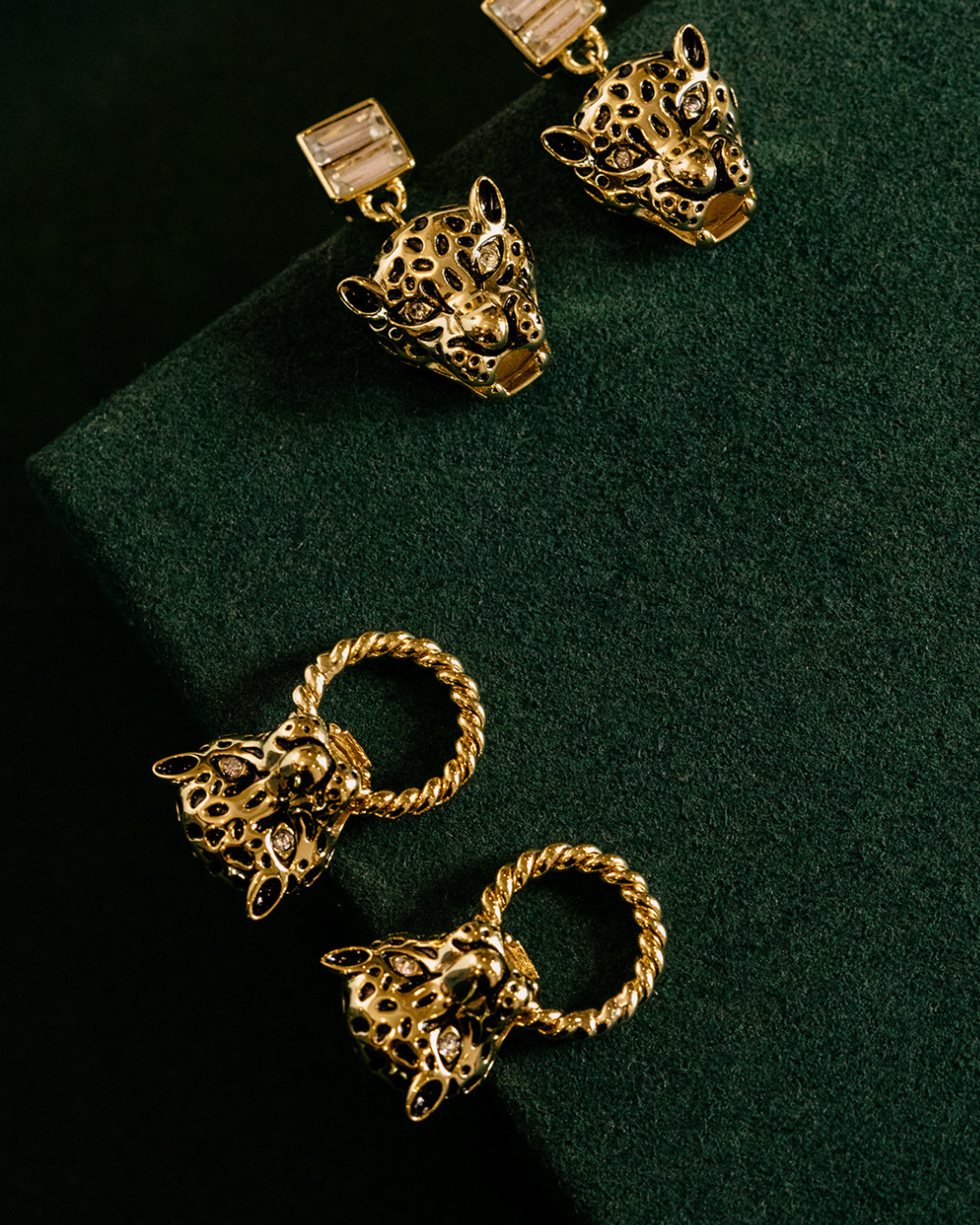 The leopard is back
This collaboration sees the return of our iconic leopard design. A true Orelia icon, the leopard has been reinvented with Swarovski® crystal baguettes and also in a classic door-knocker style. Arriving with a matching statement double leopard head necklace.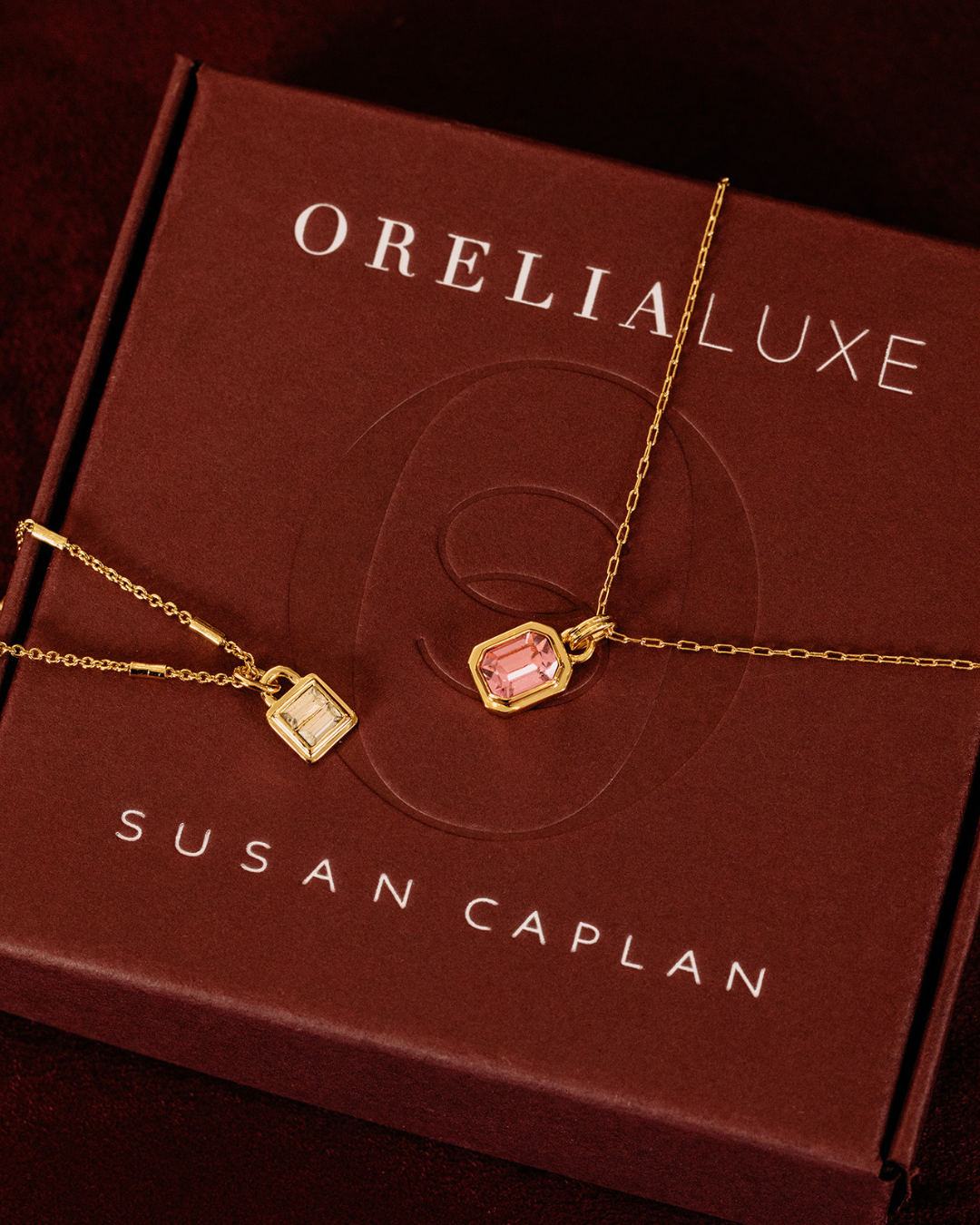 The packaging is sustainable
Sustainability meets style with our new Orelia LUXE X Susan Caplan packaging. Produced in the UK and fully recyclable, it's the perfect finishing touch to the collection. (Also making it the ideal Christmas gift for the vintage jewellery-loving person in your life.)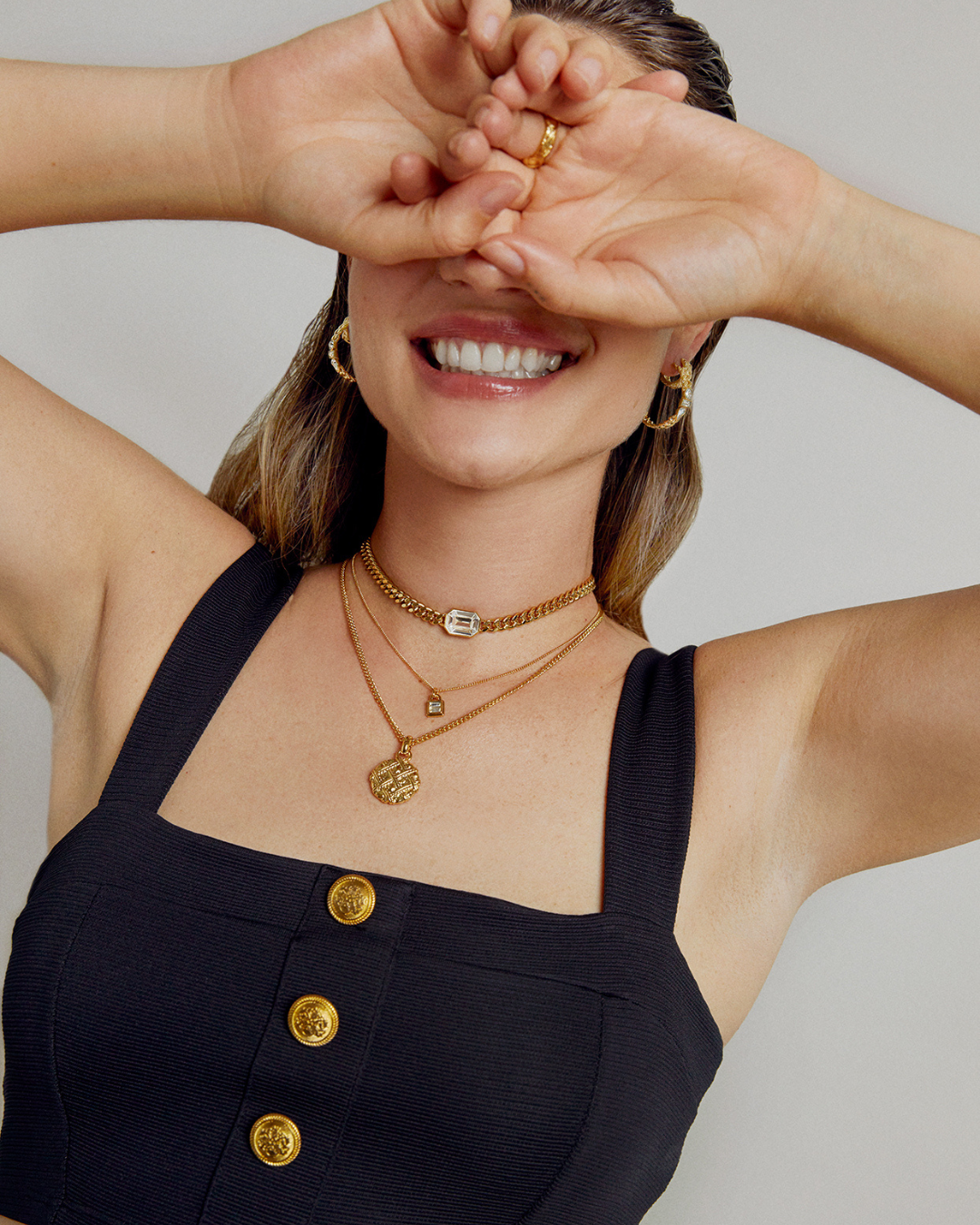 There are 5 stories in total
There are 5 capsule stories across all key categories to suit every taste: Jewelled Leopard, Treasure Chest, Vintage Bow, Serpent and Vintage Medallion. The pieces can be worn solo, but in true Orelia style, we suggest layering the different stories for an eclectic, colourful look.