This Month We're Loving Interiors: Q&A @thisonefloats
Ever dreamed about converting a 1965 ship into a family home? Christina from @thisonefloats did and we wanted to know more. Find out about what it's like to live in a house boat and how the renovation project came to life...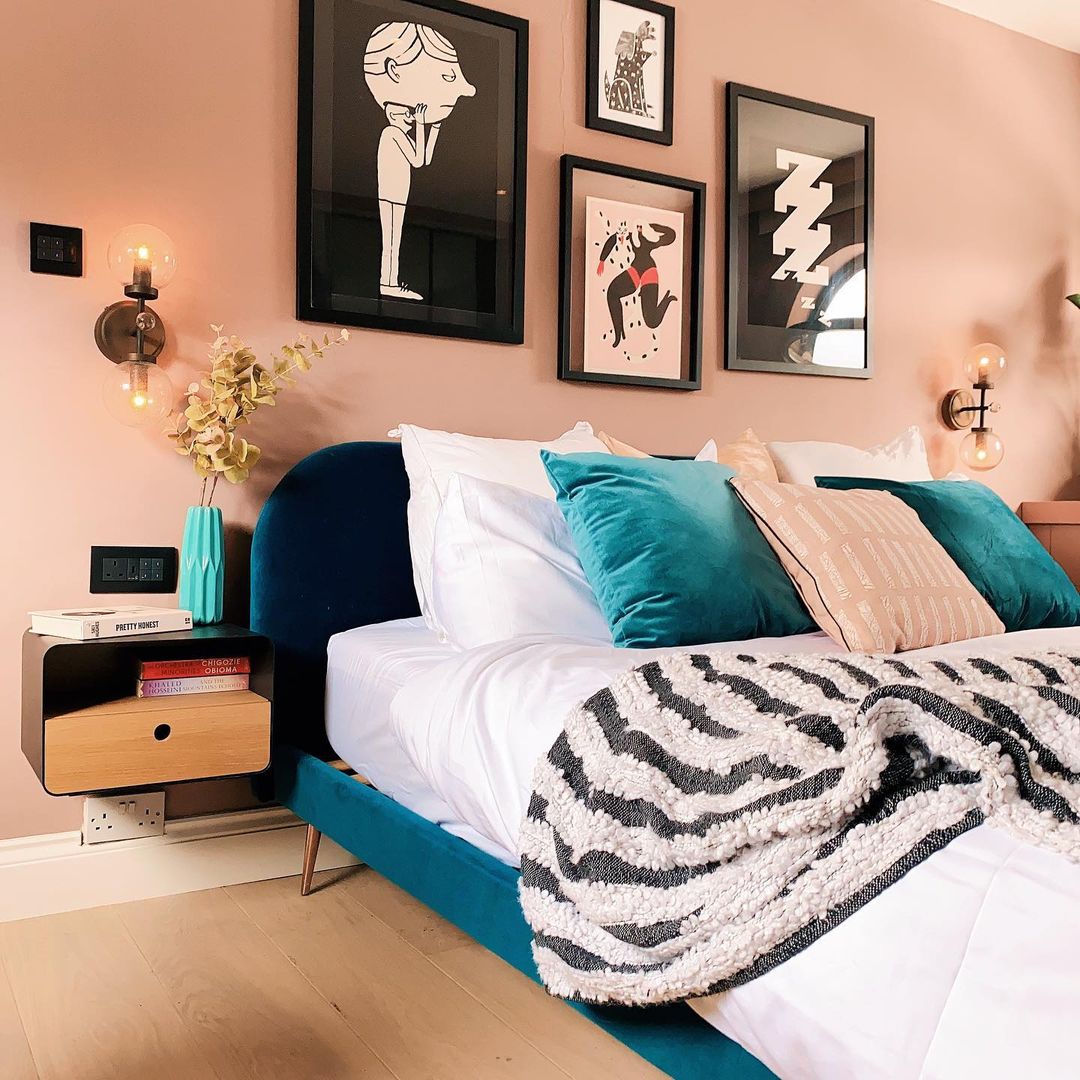 Tell us a little about yourself?
Hi, I'm Christina from @thisonefloats! I live on a boat in West London with my partner Rohan, our little daughter Elara and our dog Aluki. I'm fairly new to boat life, but a couple years ago Rohan convinced me to convert an industrial cargo ship into our first family home and here we are…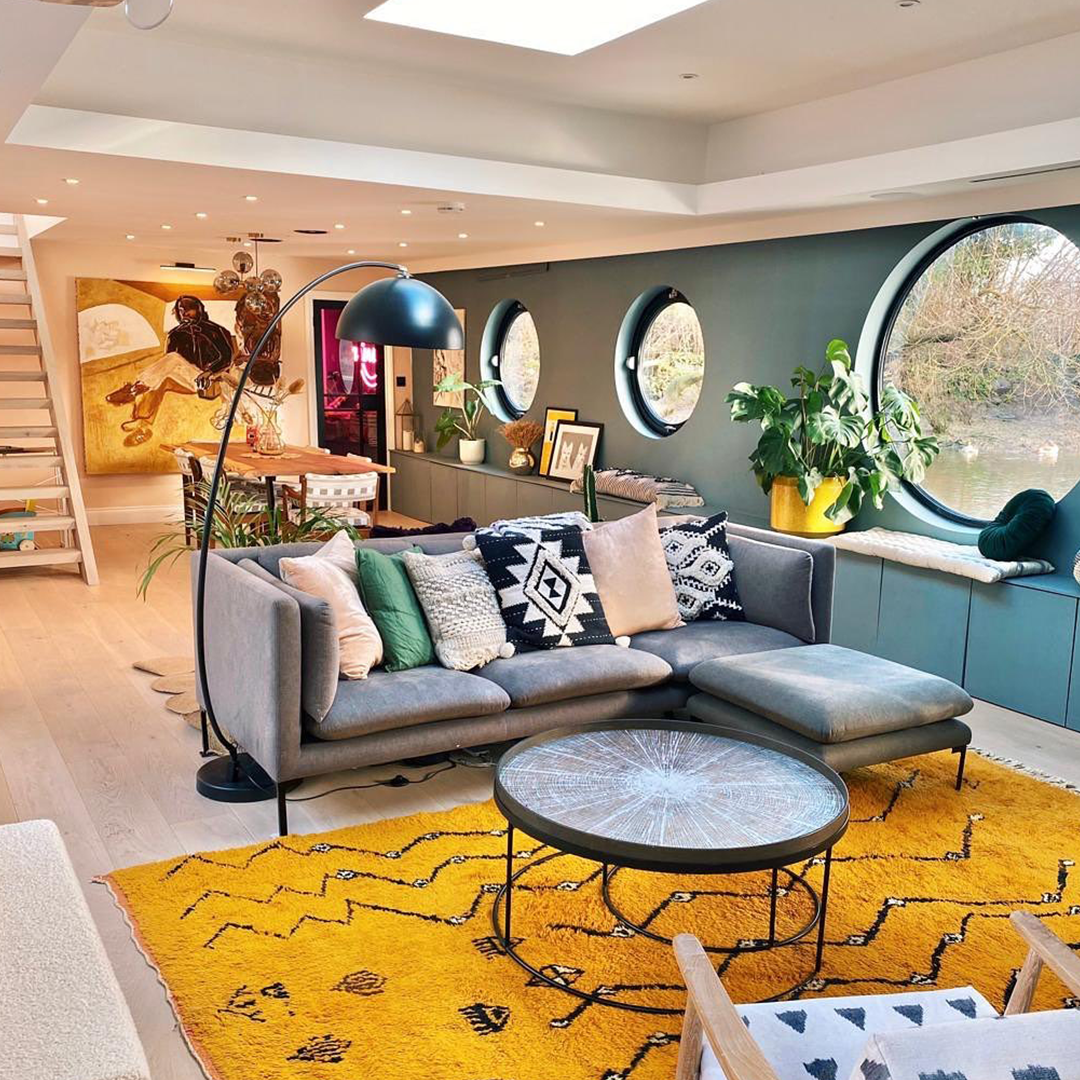 What is your inspiration behind your design aesthetic?
In terms of design aesthetic, I just don't think you can beat Morocco. I love Morroccan decor, big light spaces, big plants, bold pattern tiles and lots of colour! It's definitely what I gravitate to.
Describe your renovation journey, highs and lows.
The renovation journey took 15 months. I think any renovation feels long because you pour any moment of your spare time into it which is really draining. For a long time it was this horrible building site so we would turn up with our newborn baby and our head torches on!
I once came back every day after work to re-measure the bathroom because I had got something wrong. It was so boring, and honestly I was over it by the end. We ended up moving in with no heating or electricity as we couldn't bare to move house one more time, but we were so happy to be here.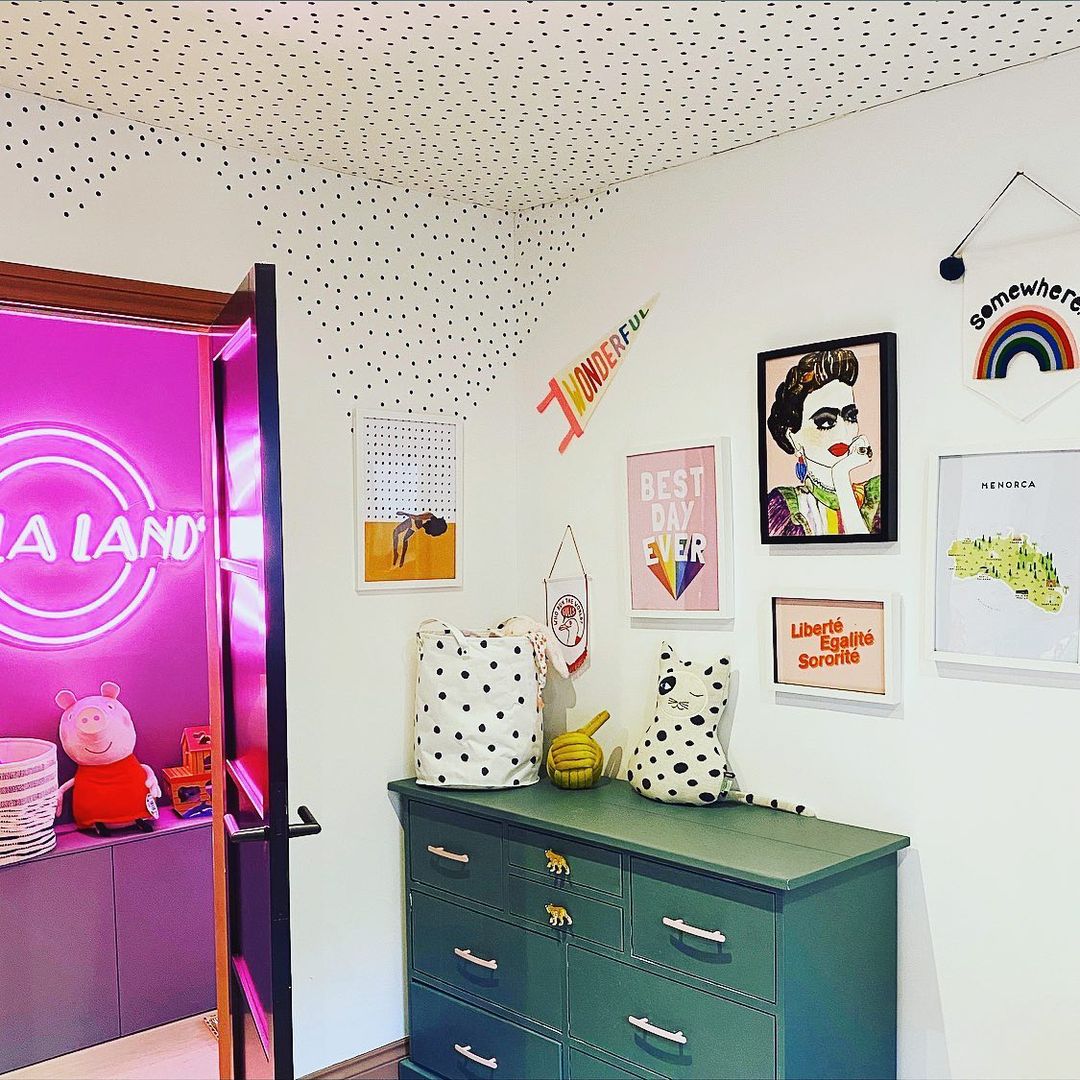 Have you travelled anywhere in the boat or do you stay in the one location?
A question I get asked all the time is can we move the boat! We can move the boat, but we don't. It would be a huge operation, it is fully designed to be a working boat. It's like driving a huge lorry, where would you find parking?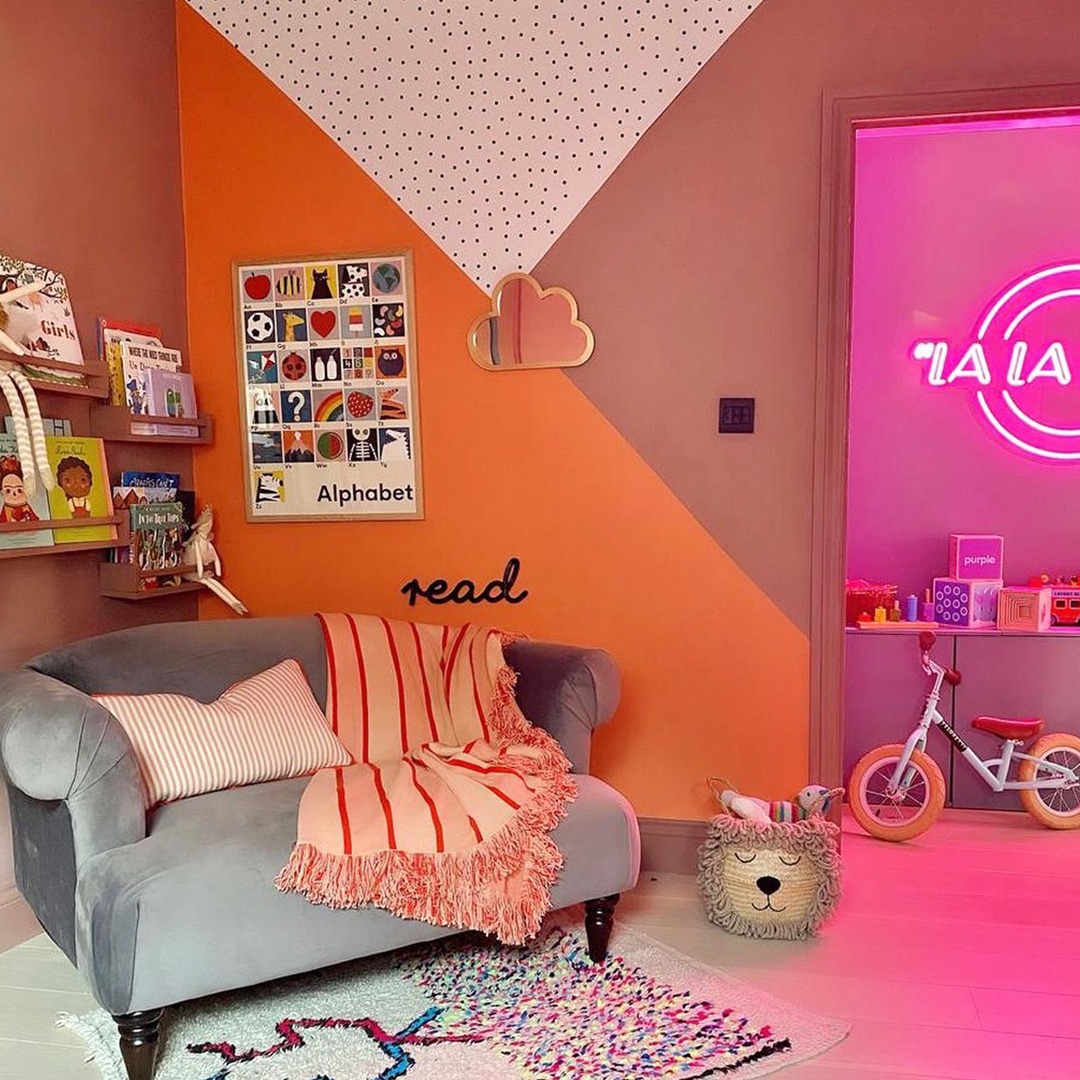 Top decorating tip?
My top tip would be to look online, find some interesting colour palettes and just copy them. Don't play it too safe and don't be boring! It'll be worth it.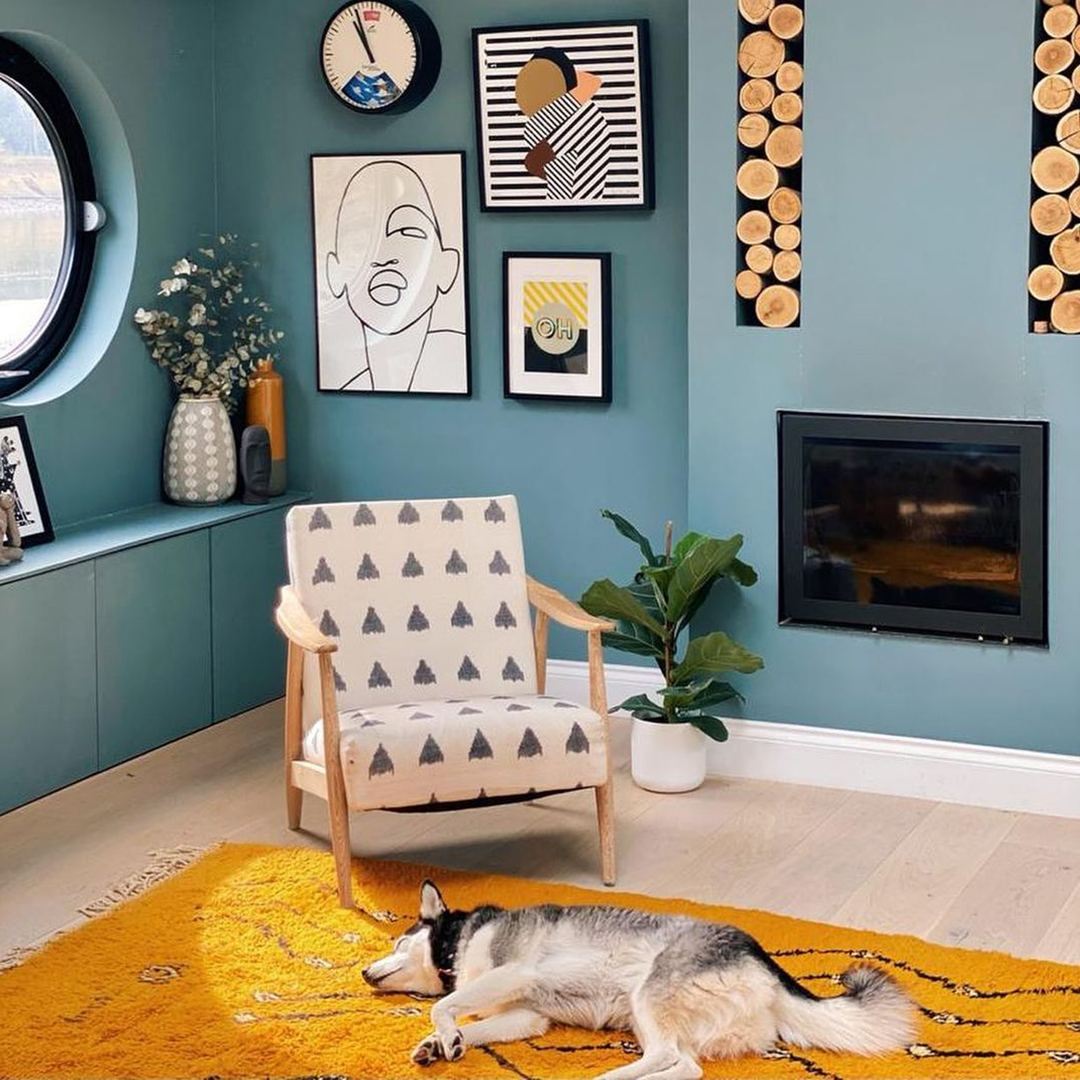 One lesson you've learnt from your experience?
I think the lesson i've learnt from this is that it really pays off to take risks. You might not know what you are doing all the time but the chances are you'll work out how to solve it.