OUR STEP-BY-STEP GUIDE
CREATE A GIFT BOX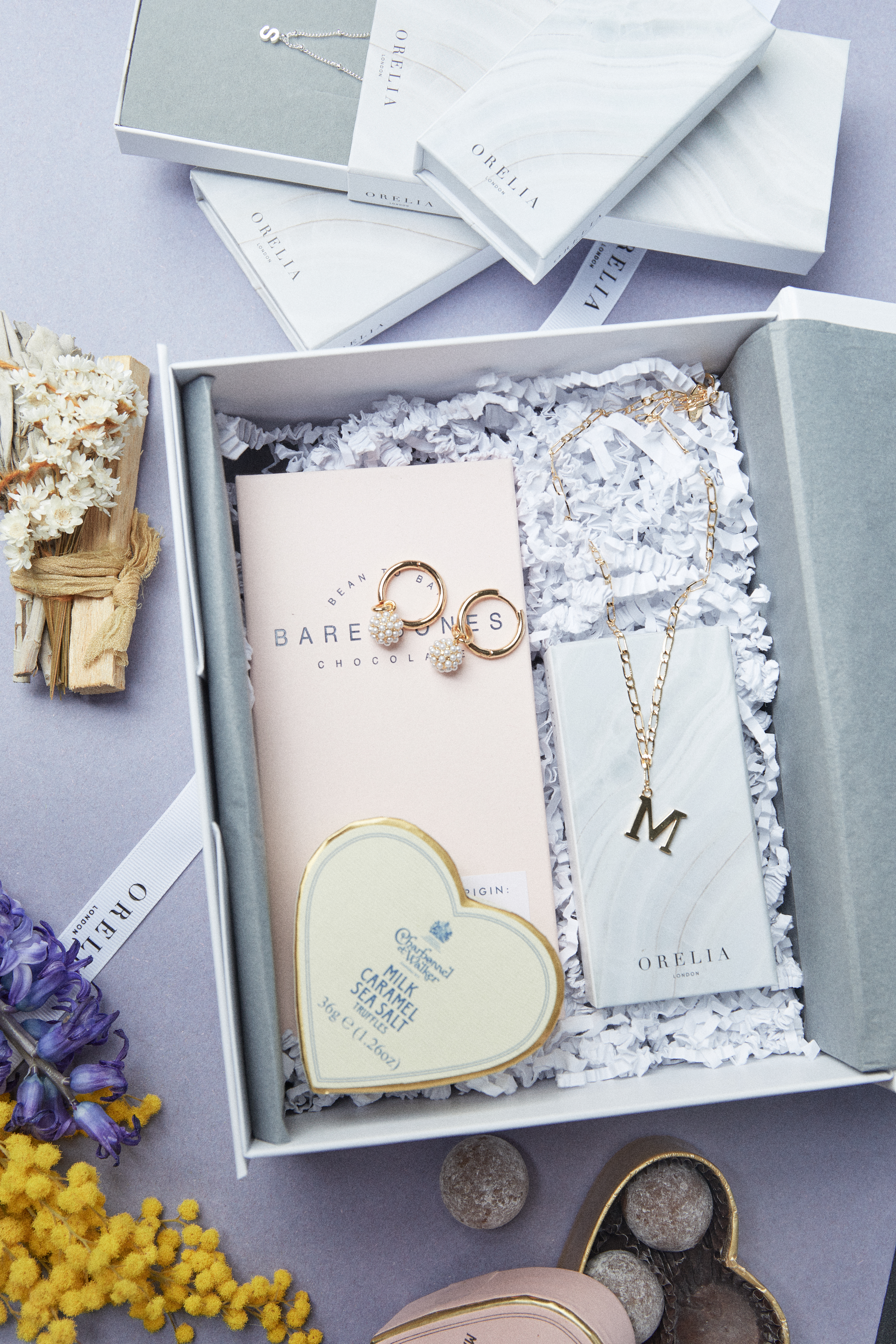 Think Inside The Box
This gifting season why not build your own bespoke giftbox to send directly to your loved one. Choose from a range of most-wanted jewellery pieces (add as many as you want), and then add some thoughtful extras from our handpicked selection of British-made, independent, and sustainable gifting essentials.

Follow our handy guide to sending a gift like no other.


Create Your Gift Box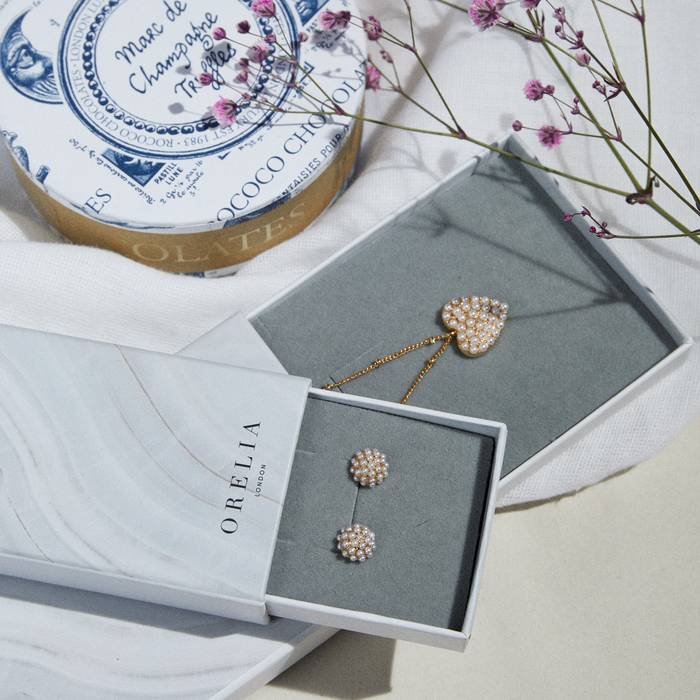 1. Add some jewellery
Choose from a range of beautiful earrings, neckwear, and rings, curated by the Orelia team, that your recipient is bound to love.

Not sure what to pick? Choose a gift card and let your loved one decide!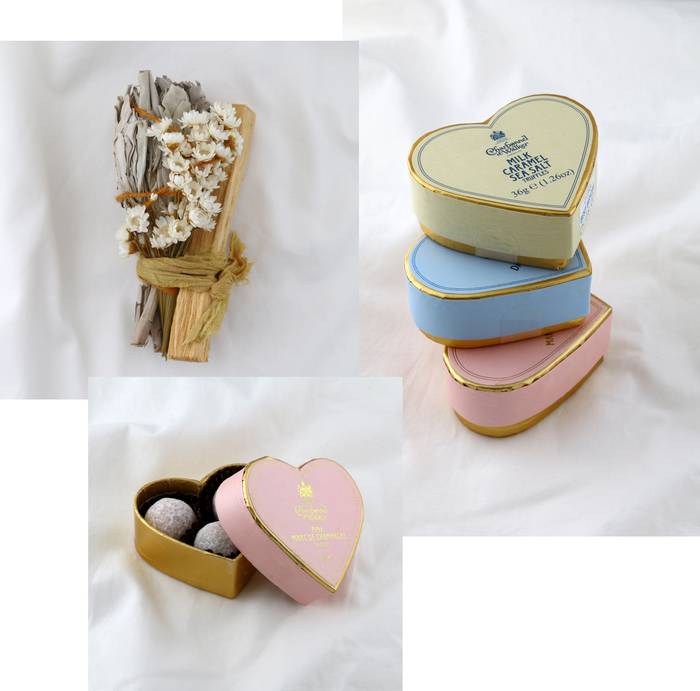 2. Add a little something extra
We've got chocolates from our faves Rococo, Bare Bones and CARO x The Chocolate Society. Hand poured soy wax candles from London based brand LeFeu and smoke cleanse bundles from Parigotte - each made with ethically sourced Palo Santo, White Sage or Selenite Crystal and finished with beautiful, dried wildflowers.
3. The finishing touches
Choose a complimentary jewellery pouch and message card or elevate your gift with a Luxury Jewellery Gift Box. Remember to add a message at checkout so your recipient knows who the gift is from!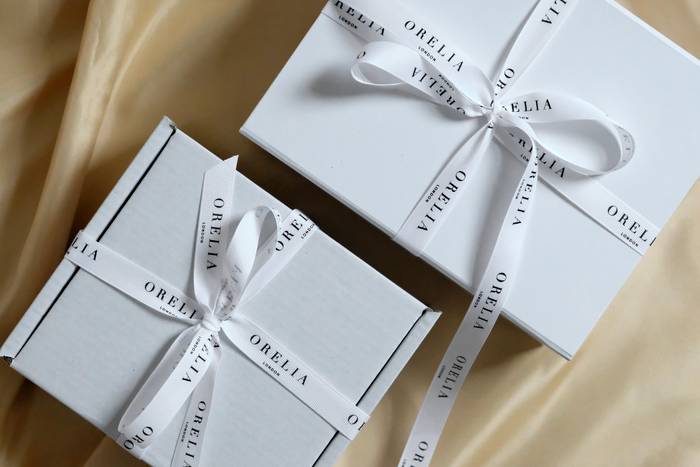 4. Choose Your Box
Add your box to cart to ensure your gift gets packaged beautifully. Our team will select the appropriate sized box for your curated gift. We offer either a standard box or upgrade to a Luxury giftbox for a sleek reusable white magnetic box with ribbon tab.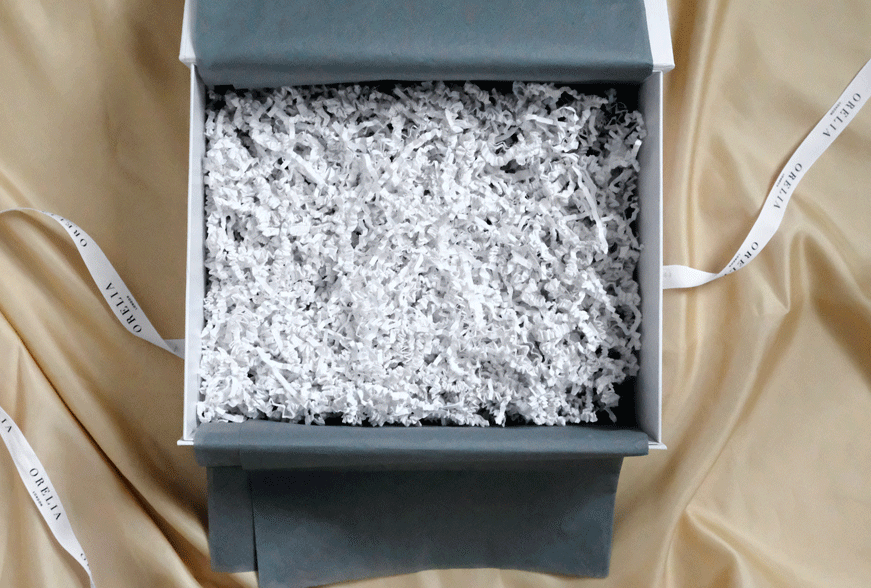 5. Order & Send!
The Orelia team will lovingly pack it up and off it goes to your recipient. Easy!


Create Your Gift Box