Behind the Design at Orelia
Our Senior Jewellery Designer Fiona Knight on how she started in the industry and the inspiration behind Orelia collections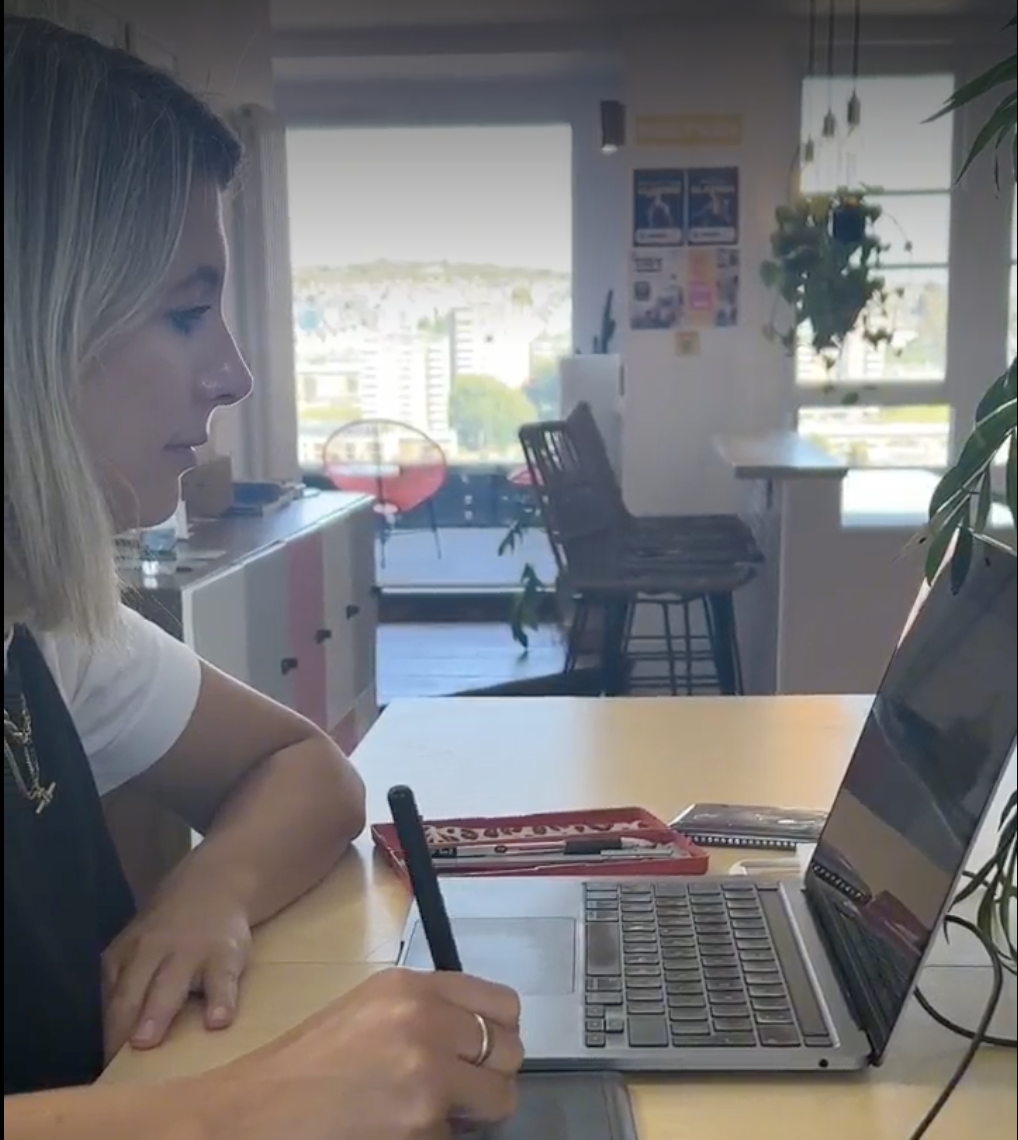 At Orelia, we view jewellery as more than just the finishing touch to your outfit; it's a form of self-expression that allows you to fully articulate your personal style. From our versatile everyday essentials to our engravable keepsakes and waterproof LUXE, our collections are designed to be stacked and styled in countless ways.
We sat down with our Senior Jewellery Designer, Fiona Knight, to discuss everything related to the design process, from navigating the ever-evolving landscape of jewellery trends to discovering the pieces she's most proud of.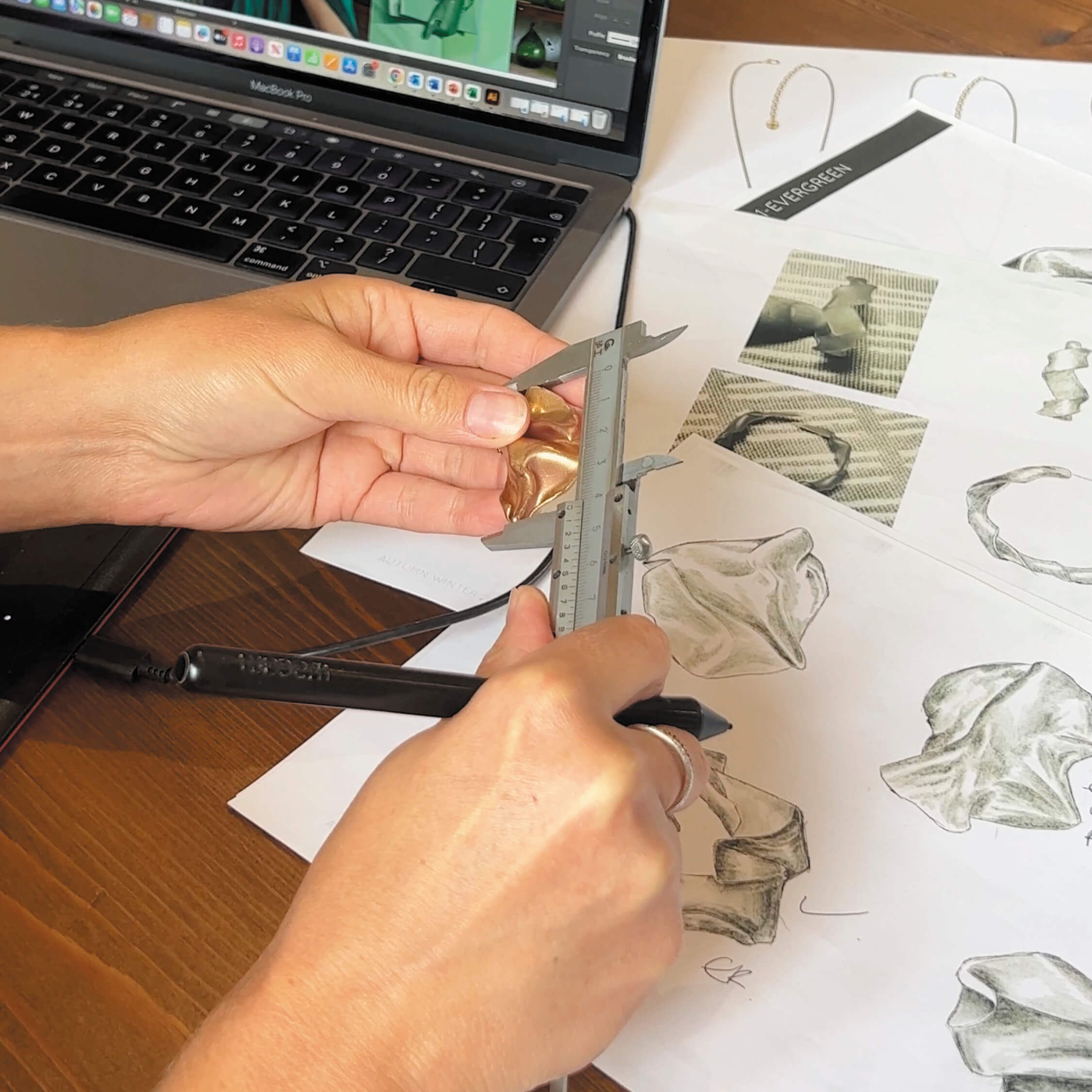 How did you first become interested in jewellery design and how did you begin your career?
I have always loved art, design and creating sculptures and was obsessed with trying on all my mum's 'treasures' in her jewellery box when I was a child. Jewellery pieces for me are like mini sculptures and I love their perfect balance of fashion, functionality and the emotional connection it evokes for the wearer. Deciding to study jewellery design at Central St Martins was the perfect place for me to understand the process of designing and making jewellery and from there I got my first job as a Jeweller and Design Assistant in London.
Where do you get your inspiration?
From everything and everywhere! Inspiration comes from art galleries, architecture, travelling, exploring new places, rummaging around vintage markets and second hand shops, magazines and books. I am always really inspired by how the Orelia team are styling their jewellery and what I see people wearing as they walk down the street and how they personalise their looks. Seeing certain styles/ looks becoming popular on TV and Instagram is also really interesting and inspiring too.
How do you start designing a collection?
We go out and about to get inspiration, collect up all the new seasons predicted trends and review the past seasons styles. Collette, the Buying Team and I then come together and brainstorm with all this information and create an overview of what will work best for Orelia's next season's ranges.
What is the collaborative process like working with our founder Collette?
We work very collaboratively together, continually discussing new and different ideas, and always working through the design process together to makes sure that we are always aligned which makes the final collections as great and on brand as possible.
What materials do you most enjoy working with and why?
The great thing about designing for Orelia is not having to work with only one material but being able to work with a variety of materials that creates new and different design aesthetics. Whether it is creating styles for our Waterproof LUXE collection or designing new ranges using recycled brass and recycled sterling silver, it means we are able to offer more collections to a wider customer base, which means seeing more people wearing our designs, which is what it is all about 😊
What are your 3 favourite pieces you've designed at Orelia?
It is impossible to choose only 3, as what I love about the designs at Orelia is they have a timeless modern elegance that look really great styled and layered all together!
Currently I am loving these designs:
Can you give us an overview of the design process?
We start with creating moodboards for all our different collections that include colour pallettes, inspiring images and key trends that we like. A mix of materials, textures, jewellery profiles, crystal colours and any forms/ shapes that inspire us also get added to these boards to create each mood that will then be key to helping decide the design/look/feel of the ranges from concept all the way through to how the campaign and still life photoshoots will be. We will then focus on the key design styling for each range and I will draw up lots of first draft design ideas. These designs will be reviewed several times before being finalised into finished collections. These final designs are then drawn up with all measurements needed for the factories to follow and sent to our suppliers to be made in to first samples.
These samples are then reviewed, design changes are made if needed and our final collections are selected making sure styles are on trend/ new and most importantly remaining true to Orelia's brand identity whilst offering the perfect balance between style options and price points.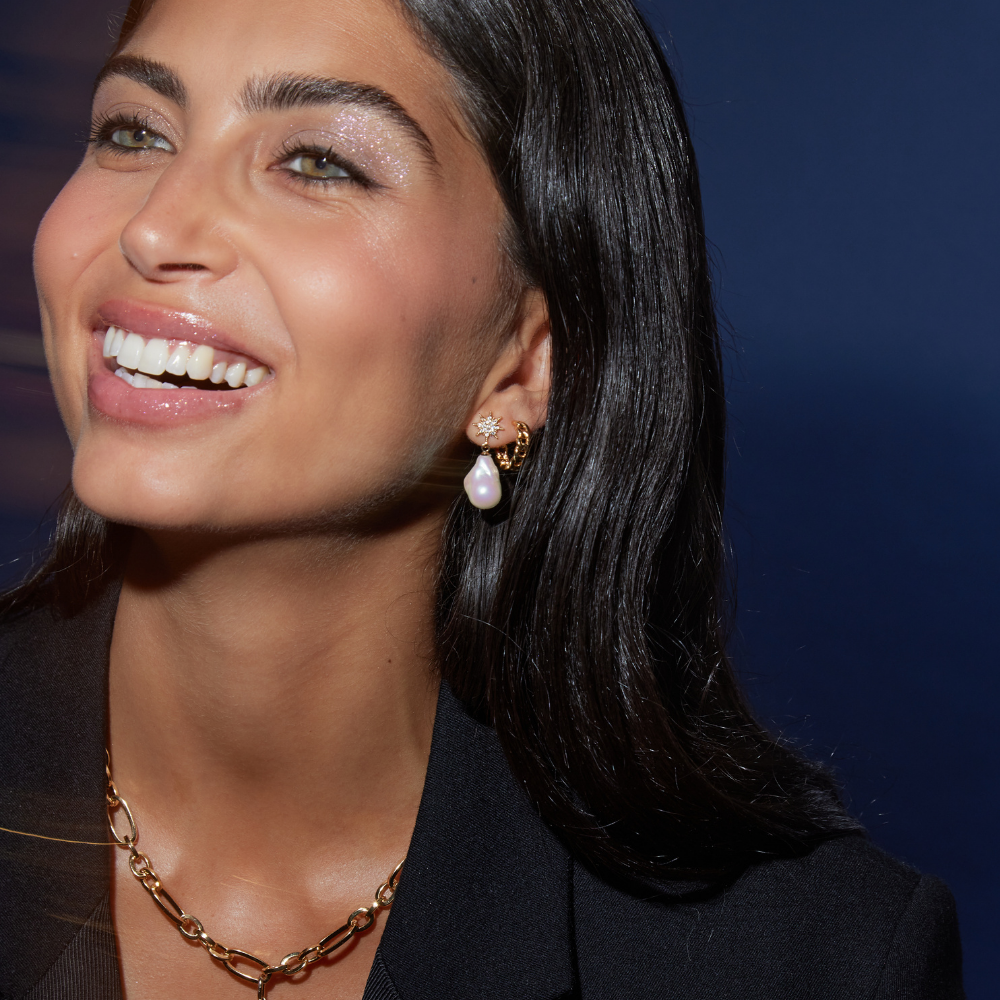 How do you stay up to date with current jewellery trends?
By keeping up to date with what is going on in the fashion world, following jewellery prediction sites and buying specific jewellery trend packs and analysing our customer data to follow what is most popular and how that changes as time goes by.
What do you want people to feel or experience when they wear one of your designs?
For me jewellery has the power to make you feel unique and evokes memories. I hope the designs I create help people tell their stories, express their style and personality and bring lots of joy and happiness!