All Day, Every Day - The Key Trends
Jewellery designed to keep on your nightstand – discover our brand new jewellery box staples made to wear on repeat, all day, every day.
Vintage Details
Opt for an intricate link chain piece for a nostalgic nod to yesteryear, made wearable today thanks to their delicate design. Wear this choker-style necklace (available in gold, rose gold, and silver) with your favourite T-bar chain for a modern twist. Top tip: Mix your metals for the ultimate It-girl neck stack.
Rope texture
For when you want some texture. Our rope pieces are the perfect addition to any Spring Summer jewellery collection. Stack up with classic hoops or layer with a snake chain for a compelling layered look.
Pre-Styled Stacks
We've just made layering a whole lot easier. Our pre-stacked neckwear takes the stress out of decorating your décolletage - from dainty designs to statement pieces, we've got a look for every occasion that says "Oh... this? I just threw it together."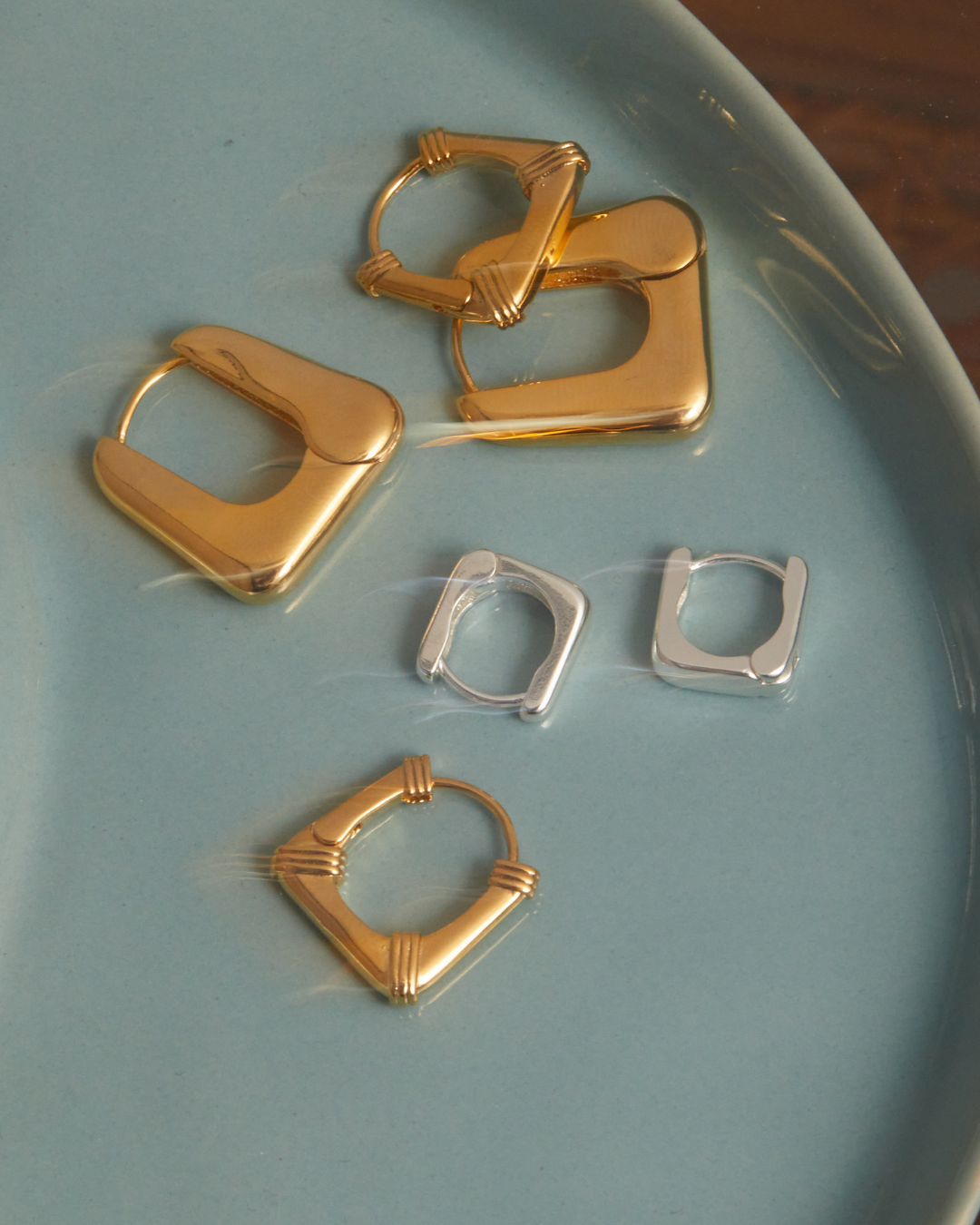 Square Hoops
Round hoops, be gone (said no-one, ever). But seriously, your jewellery box will thank you for this new addition. From petite designs filled with vintage detail to larger, simpler styles in both gold and silver - our square hoops were crafted with customisation in mind.