Life & Style: Lizz Payne
Each month, we'll be featuring someone whose style we can't get enough of, and bringing you their top tips on careers, fashion, beauty, travel and more.
This month, meet Brighton-based Makeup Artist, Lizz Payne. She gives us the lowdown on her job as a Makeup Artist, Brighton, and, of course we couldn't let her go without giving us her foolproof makeup tips.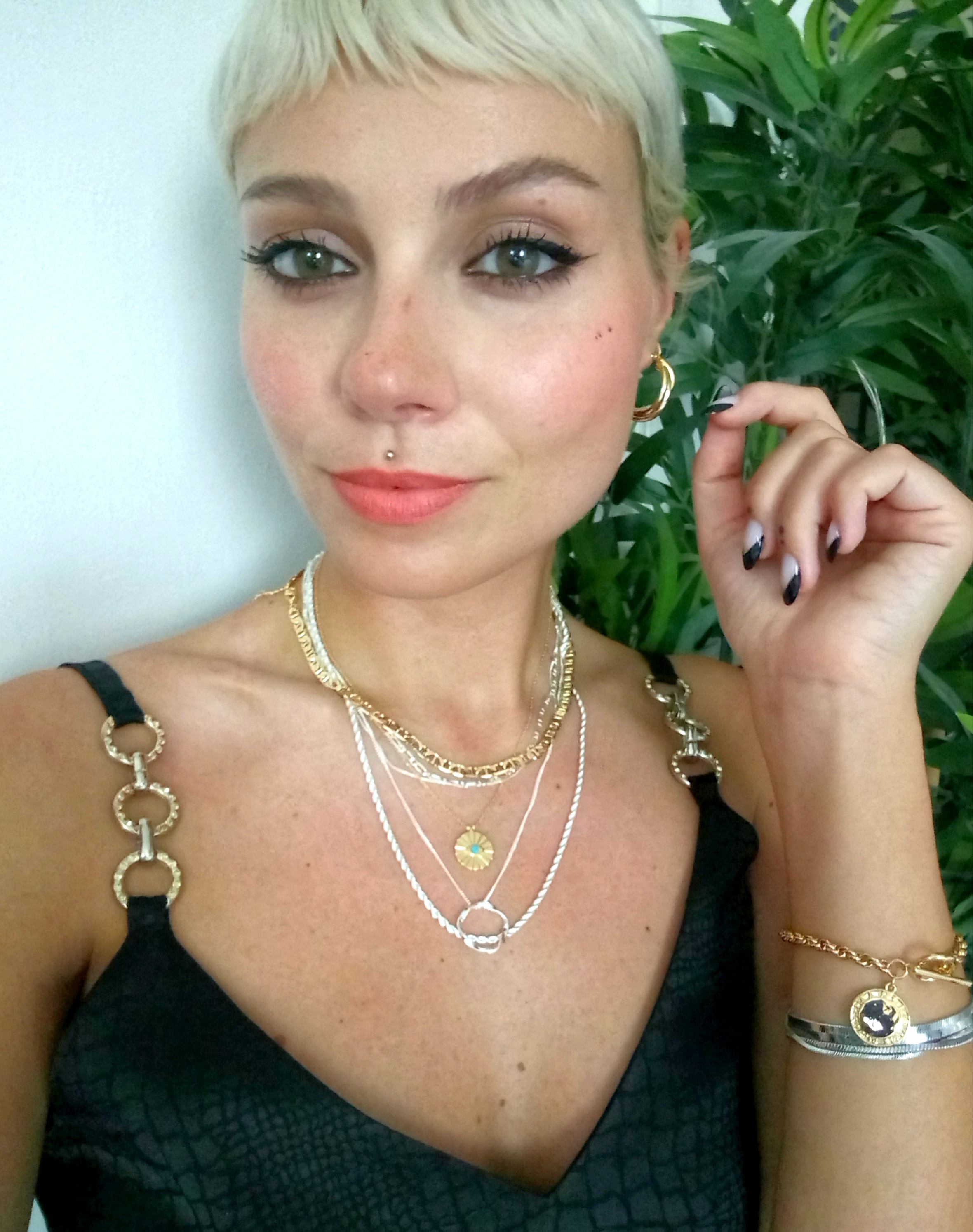 Tell us a little bit about yourself...
I'm Lizz, I'm 32 years old, I'm originally from Windsor, however consider myself to be a Brightonian as I have lived here for so long, and I love it here! I am a professional hair and makeup artist, working within fashion, advertising and TV.
We're a little bit jealous of your job... What's your favourite thing about being an MUA?
I love meeting new people every day, and the fact that no day is ever the same! My job is also very creative and that never gets old. I have worked on so many projects that I have totally loved! However doing Nigella Lawson's makeup has to be a highlight.
What advice would you give to those wanting to have a career in Make Up Artistry?
Take pictures of all your work! And practice on other people, more than on yourself. Anyone professional who is looking for an MUA, wants to see pictures of makeup on other faces, not your own. The makeup world can feel like a tricky world to get into, so I would say get very clear on what sort of makeup artist you would like to be. Do you want to work on TV and films, do you want to work on fashion shoots, or do you want to work with private clients on their wedding day? There is nothing wrong with trying out a few different types of makeup - in fact, this can help you find what you love to do. But be sure to figure out which avenue you want to go down, then put all your effort into getting into that part of the industry, instead of trying to do everything at once.
You're a long-time Brighton dweller. What 3 places would you recommend visiting in Brighton?
It seems obvious, but the beach! And don't be afraid to get in the sea even if it feels a bit cold - it does wonders for the mind and body! Gusto Gelato for some amazing homemade ice cream - they do loads of flavours and lots of amazing vegan options. The North Laine. Great for vintage shopping and cute independent stores, loads of great cafes and the ultimate spot for people watching. A great place to observe all of Brighton's fashionistas!
Can you give us your ultimate makeup tip?
One of my makeup teachers once told me, that its the parts of the makeup look that you leave out, that make it beautiful. I find this to be very true, and it has always stuck with me! Less is more! So for example, do some nice bushy brows, a bright lip, and some nice thick lashes with mascara- but leave out the eye shadow and eyeliner, and use a tinted moisturiser instead of a full coverage foundation with full contour. When makeup is stripped back, and parts of it are left minimal, it looks most chic and beautiful (in my humble opinion!).
Finally, what would be your top 3 'desert island' beauty products?
1. SPF50 - For my face and body, protecting your skin from the sun in the ultimate antiaging life hack.
2. Waterproof Black Mascara - Something that stays in place in the heat and in the water! I always feel I look more put together with lick of mascara.
3. Olaplex - This product has totally saved my bleached hair! It deeply conditions it and massively helps my hair to grow. I also put it in my hair before sunbathing as it helps to protect it.
Shop Lizz's Mixed Metal Edit