Life & Style: Mollie Hosmer
1. Tell us a bit about yourself….
My name is Mollie and I'm a London based Photographer specialising in Fashion, Beauty and Influencer Campaigns. I have x2 dogs called Jimmy and Mimi and (other than working 24/7 - freelancers are you with me!) I spend my time on breakfast dates, at the gym, shopping for over-expensive skincare and binge-watching crime documentaries.
2. When did you decide to become a photographer?
I got my first camera when I was 12 years old and I've honestly never wanted to do anything but Photography since then. My first ever job was working in a family-portrait studio when I was just 15 and I slowly built my way up in skill and experience and landed a fabulous job at an influencer marketing agency as Creative Director and shooting mainly Fashion and Influencer Campaigns. I'm now a fully Freelance Photographer and can't see myself stopping any time soon!
3. What's been your favourite shoot location?
Probably on the French Alps of Chamonix back in 20219 with Flourish Management shooting for Topshop. It was honestly incredible and even though my fingers felt like they were going to fall off from the cold the shots were just amazing! Everyone had so much fun and we celebrated with wine and cheese after - I did however avoid the skiing part at all costs…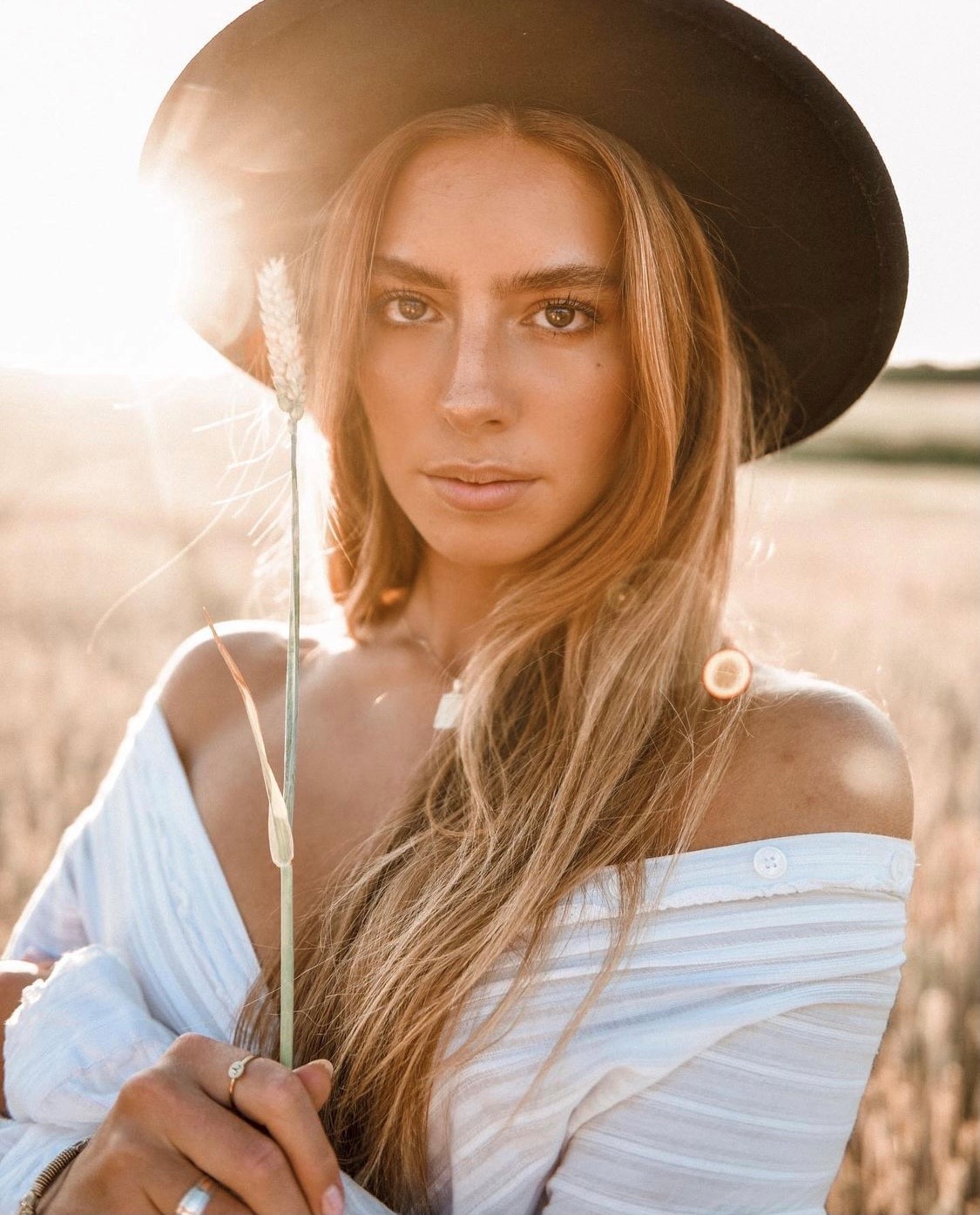 4. What's your favourite photo EVER – by you?
Tricky one! Okay so my favourite photo of mine is probably this one. I love shooting with Lucia (model) as she always looks so effortless and this is exactly what this Photo is to me - really effortlessly beautiful. I love the way the sunlight is flaring onto her shoulder and the fact this was unintentional.
5. What inspires you creativity, how do you find new ideas for photos?
PINTEREST!! I probably sit and scroll on there more than I do any other social media app. If I have an idea or creative concept in my head I'll always make a fresh Pin-board dedicated to that one concept and not stop adding to it until I finally Photograph it! I find that being a very visual person I need things literally in front of me in order to be able to put the pieces together.
6. Who would you love to shoot?
Grace Jones. Dave. Maya Jama. One day!