Autumn / Winter is Here: Meet the Collections
Cosy season incoming.
Whilst it's not quite autumn yet, we're already picturing cosy jumpers, oversized blazers and three, gorgeous collections of jewellery. We're excited to introduce you to Liquidity, Contrast Lines and Eclectic Travels. To give you an idea of each collection, we asked our designers to talk us through their inspiration, and here's everything you need to know about the autumn winter 2022 new season jewellery.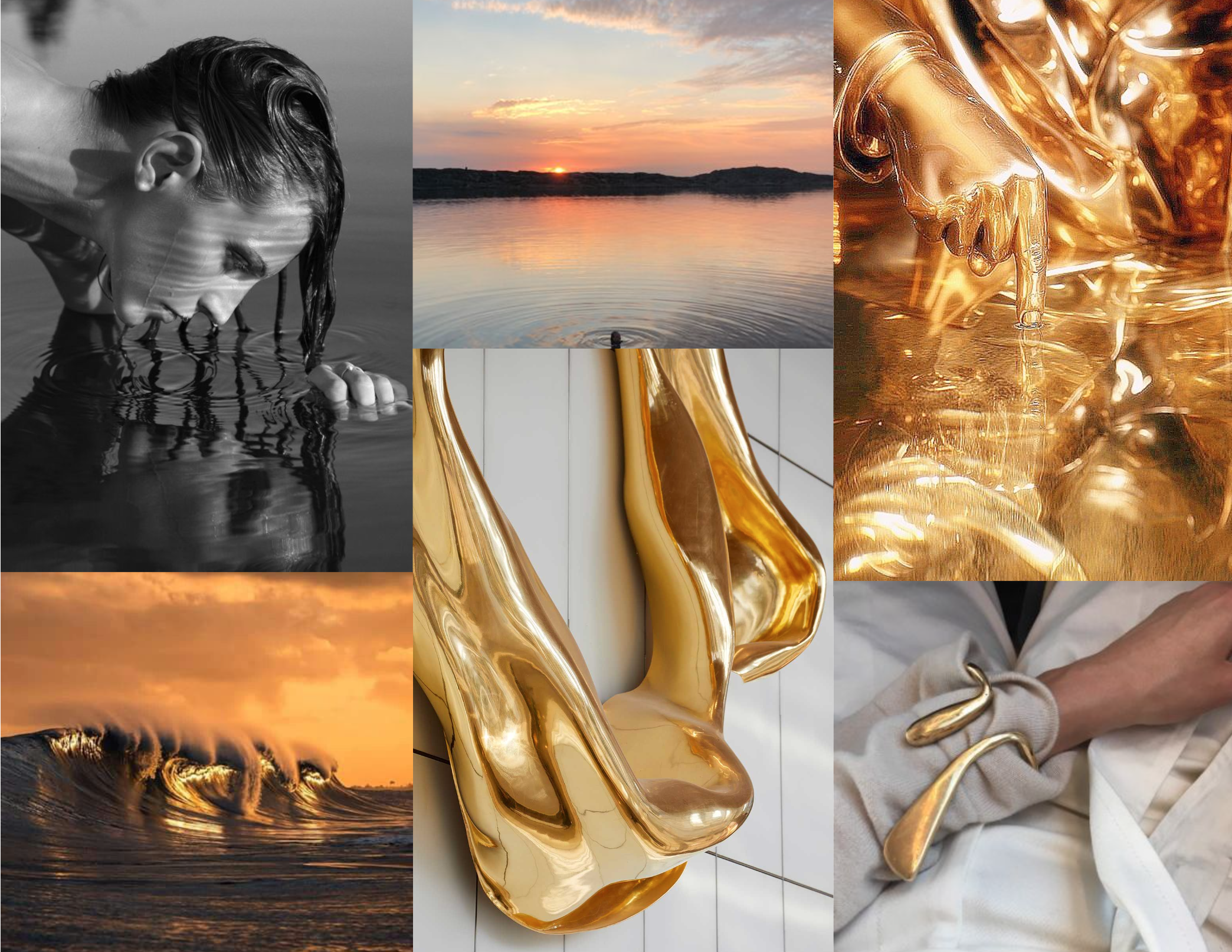 Liquidity
THE TRENDS THAT INSPIRED US
MOLTEN FLUIDITY
There's just something about a molten look that we can't get enough of. Liquidity comes from our Molten Gold collection, taking inspiration from connecting to nature and combining it with melting metal to create a fluid, modern look to each piece. We wanted to create a collection that used the chic-ness of liquid metal to create a calming aesthetic.
METAL ON METAL
If you hadn't already realised, we love jewellery stacking, but we wanted to elevate this style. Using the uneven textures of the metal and the contrasting shiny surfaces, Liquidity creates unique stacking profiles within singular pieces. Mix your metals, or wear them alone for a monochromatic look to your autumn jewellery.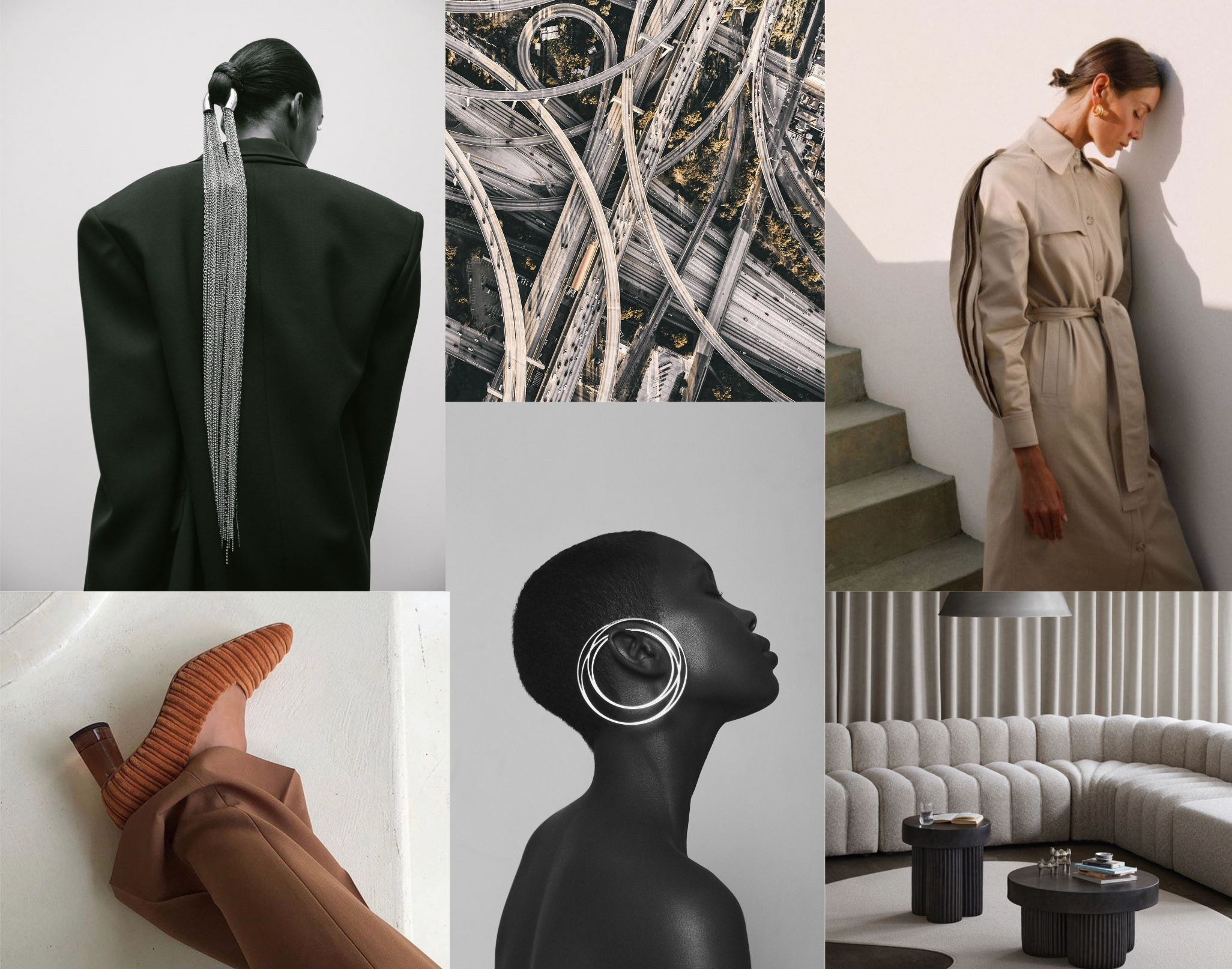 Contrast Lines
THE TRENDS THAT INSPIRED US
TIMELESS CLASSICS
We want you to love and wear your jewellery on repeat, so this collection is inspired by classic shapes and neutral colour palettes that are perfect for understated styling. Our classic metal profiles have been updated with chain necklaces, bracelets, and clean lines paired with timeless yet modern pearls that nail elevated simplicity.
Contrast Lines is all about creating a refined aesthetic.
STRUCTURED STYLE
Picture crisp white shirts under tailored blazers on the streets of Paris, and you've got the vibe of Contrast Lines. It's all the best bits of our Beachcomber collection, so expect pearls and textured linear pieces that are perfect for layering to personalise your look.
We love the unique chains, minimal profiles and sculptural styles that take your everyday look to the next level.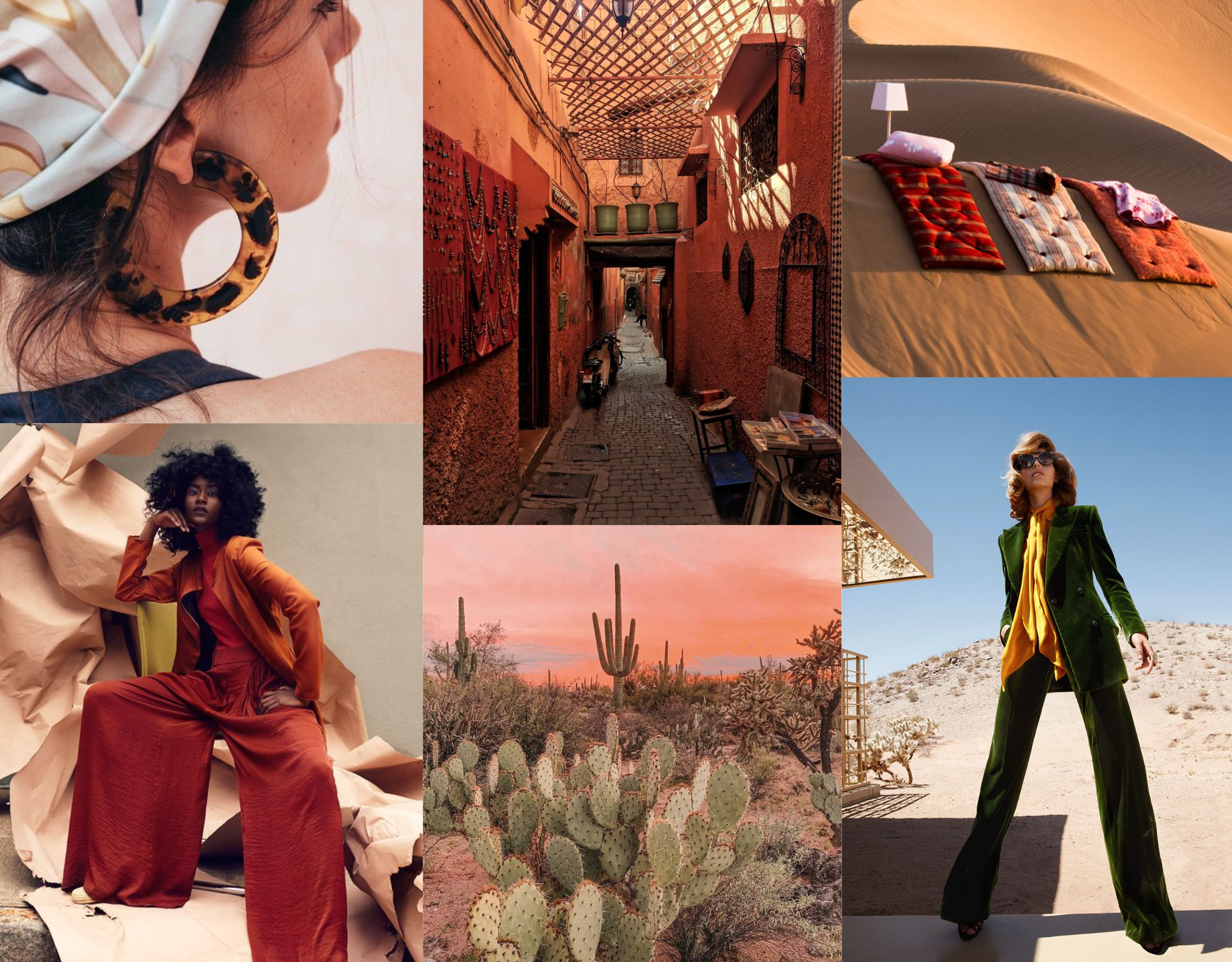 Eclectic Travels
THE TRENDS THAT INSPIRED US
WINTER SUN
Just because we're heading into the colder months doesn't mean we have to totally give up summer and warm weather styles. They just need a little adjusting. We wanted this collection to embody a free spirit travelling to stunning locations like Morocco, Oman or Los Angeles for a little winter sun. So we've taken all the wanderlust and rich colours of our Boho Luxe collection and translated them into autumnal colours and sunset tones to elevate core items in bold new shades.
TREASURE TROVE
One of the best things about travelling is collecting mementoes and memories along the way, so we were inspired to create pieces that felt like you'd collected them. We've used the enamel look from Pastel Haze to create a treasure trove of jewellery. Expect to find jewel-toned enamel, resin, crystal highlights, and unique metal profiles that create an eclectic, autumnal outfit that's to die for.