Your Holiday Style, According To Your Destination
Holiday season is here.
COVER @MADISONELEY
We're already picturing the sunny beaches, blue seas and that golden hour glow we can't wait to show off in all our insta pics. But the one thing that can make or break your look? The accessories. We want your summer style to be top-tier, that's why this guide has everything you need to nail the vibe of your destination. From Greece to Paris, we've got your holiday style sorted.
Just remember to tag us in all your 'grams.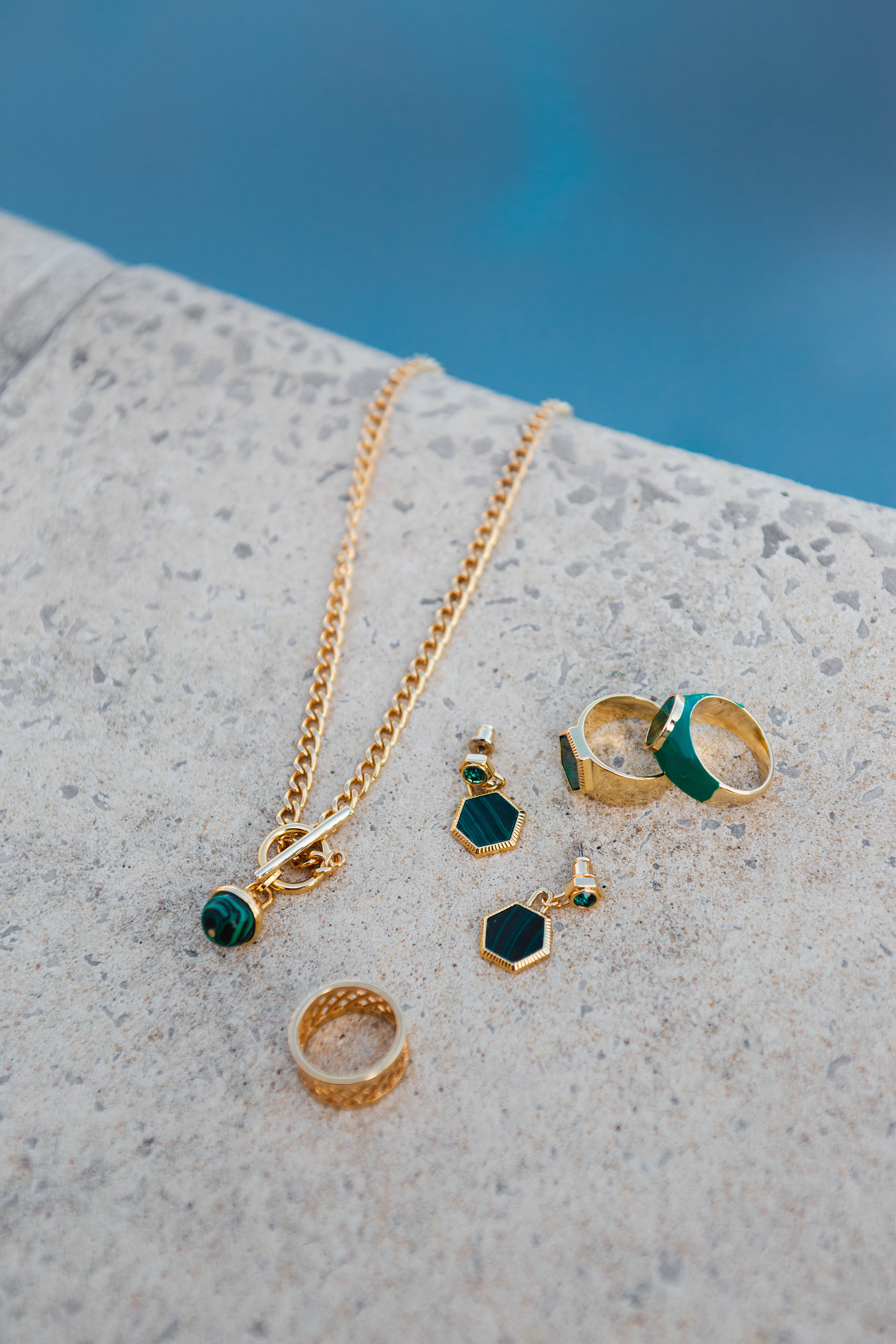 Bali
Firstly, if Bali is your holiday destination this year, then we're more than jealous. Secondly, (once we've gotten over the serious holiday envy), you'll need some statement pieces to match the environment. Embody the island vibe with gorgeous gold and Malachite pieces. The rich greens will match your luxurious getaway, and the chunky gold designs are the perfect statement pieces to pair with the bikini you'll be undoubtedly living in.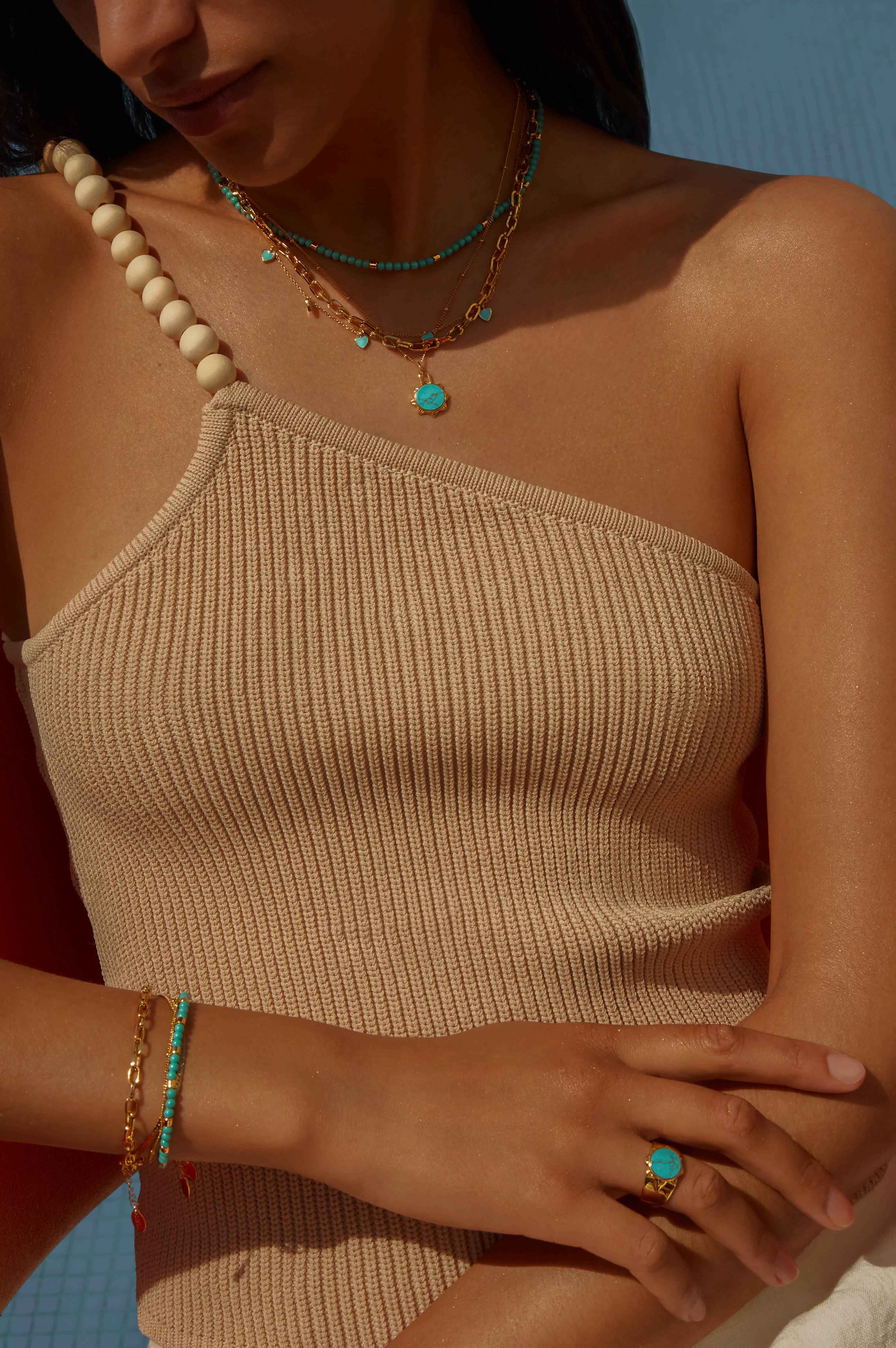 Greece
Living out your Donna Sheridan summer? Us too. Whether you're headed to Athens, Santorini, or island-hopping, match the bohemian Mamma Mia style with our Boho Luxe collection. Semi-precious turquoise with sunshine designs pair perfectly with the Greek sun and sea, whilst signature chains will look just as good lounging on the beach as they do enjoying a cocktail or two.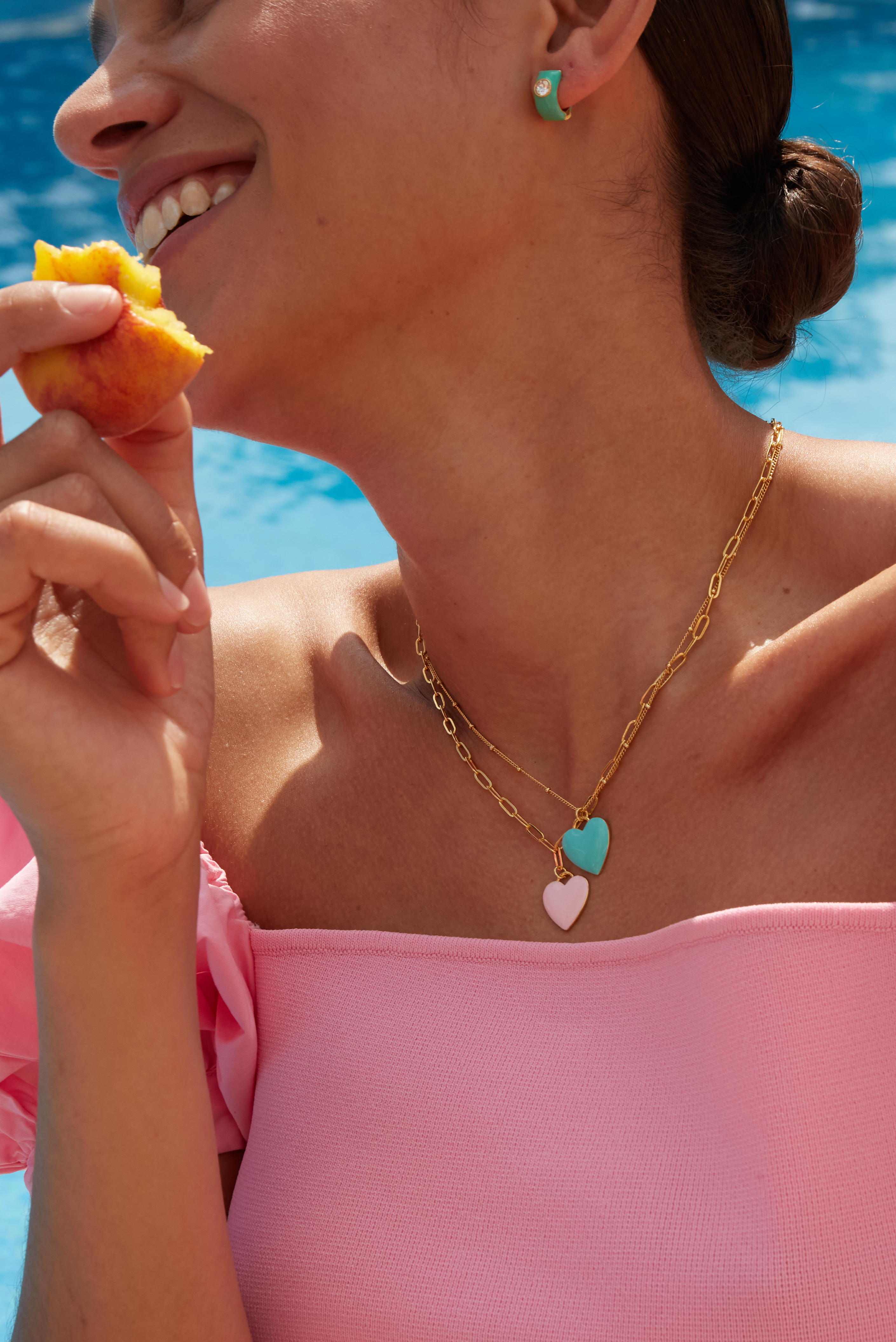 Brighton
As Brighton is our current home, we're a little biased here. Full of life, independent coffee shops, unique restaurants and of course, a stunning seafront, it's the perfect place to visit for that staycation. Get into the vibe with colourful pastel pieces, statement earrings and all the piercings for a look that's definitely Brighton-approved.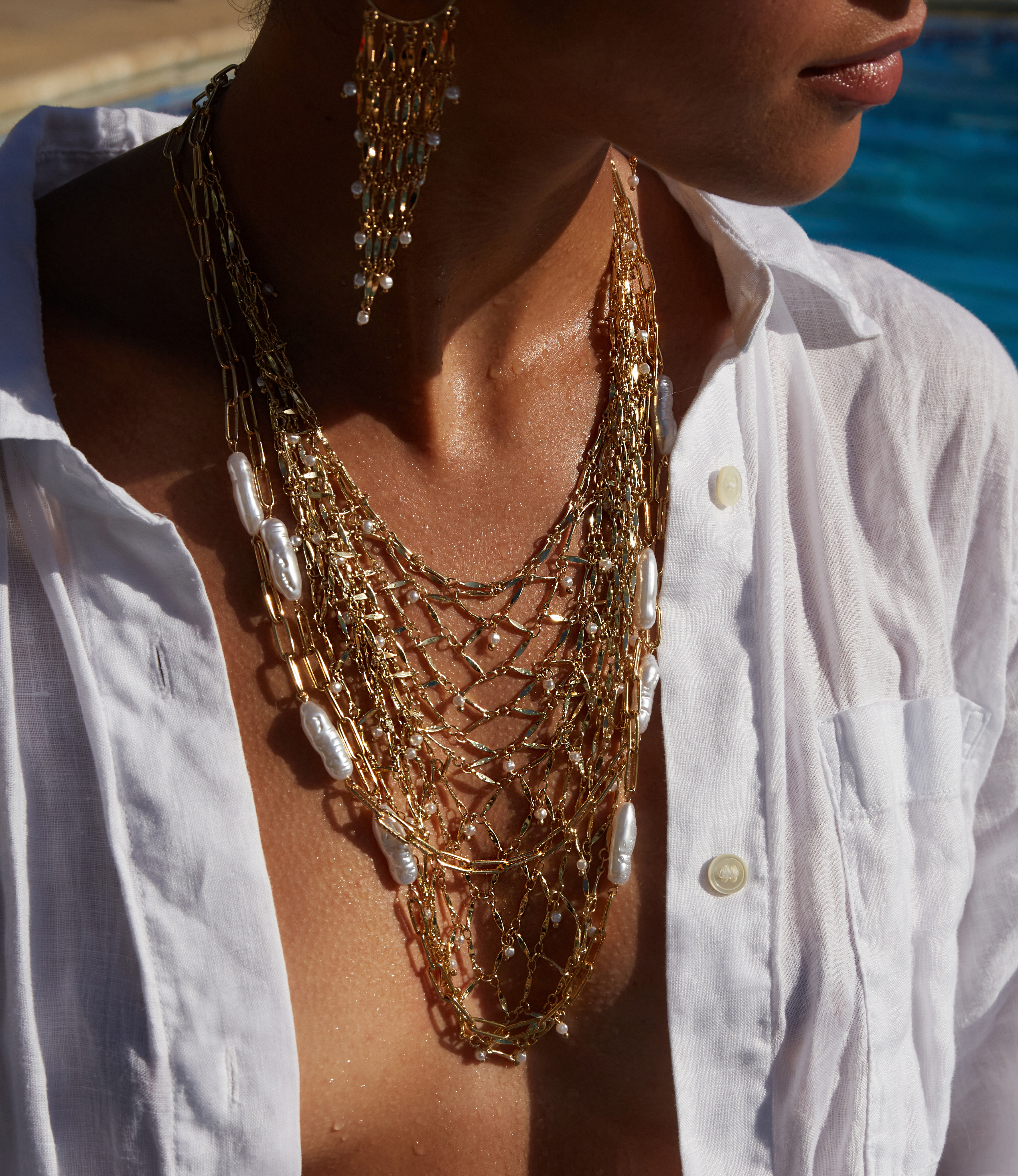 Italy
We don't know about you, but when we picture our Italian holiday, we think of sunkissed skin, moped rides around the Amalfi Coast and Aperol Spritz before dinner. To get the Italy feeling, keep it neutral with a white linen shirt and trousers so you can all out with the accessories. Layer up your gold pieces with statement mesh and classic pearls, then coordinate with matching earrings. Finish your look with chunky sunglasses and low-profile leather sandals.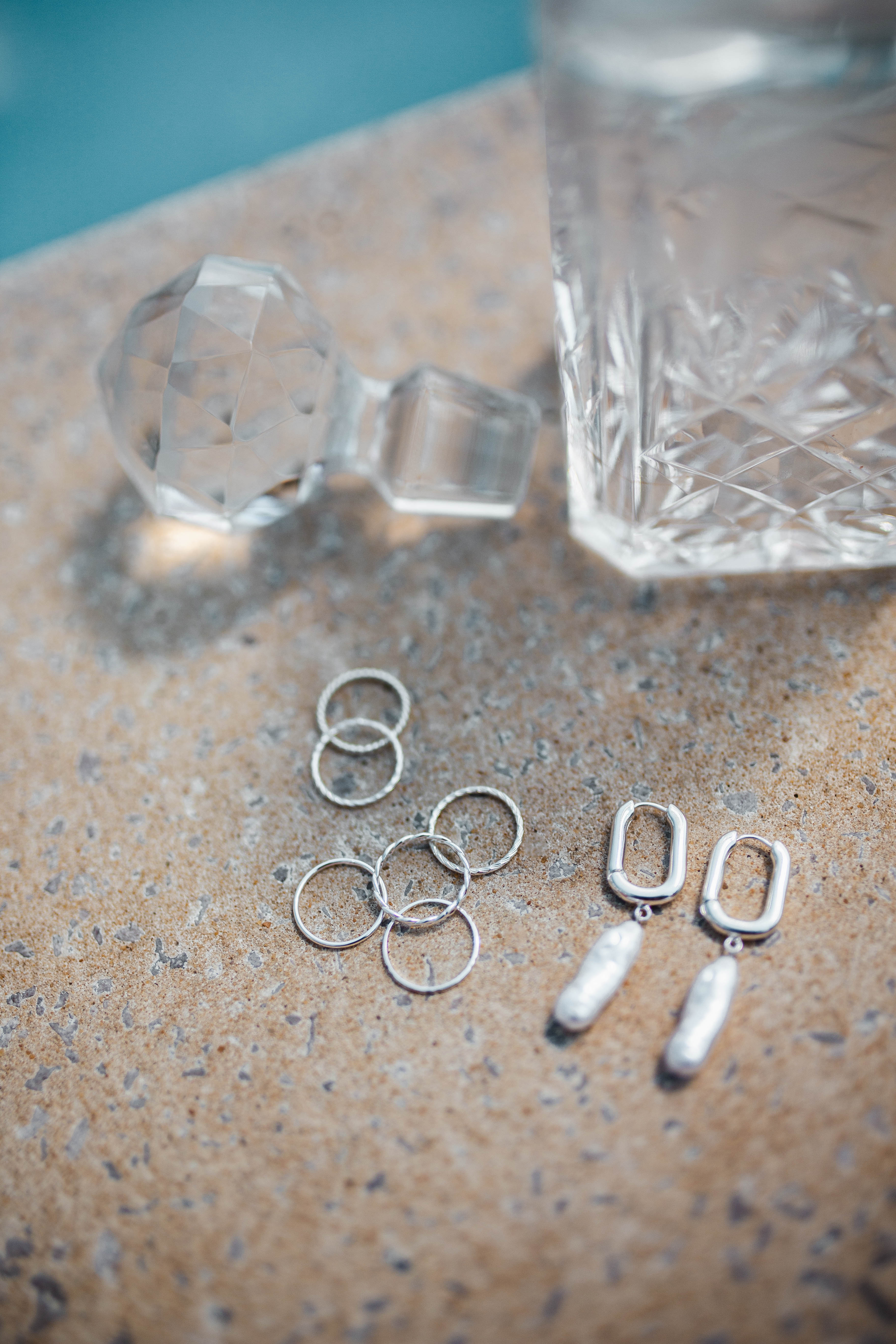 Paris
The city of love, coffee & croissants, and top-tier chic style. When it comes to style, no one does it like the Parisians. To nail the look, think clean matching metals, effortless hairstyles, and tailored outfits. It doesn't matter whether you prefer gold, silver, or rose-gold. Simply choose your favourite in a clean metal design, stick to one and maybe throw in some pearls. Complete your holiday look with a large claw clip for that french-chic updo, and you're good to go.