How To Wear 4 Key Orelia Trends
At Orelia, we know and love jewellery. We've crafted our pieces to bridge the gap between High Street and Luxury so that everyone has the chance to build a collection of beautiful jewellery.
One of the ways we've done this is by working to create trends that pop up again and again, so you'll be able to treasure your jewellery for as long as possible. Even if you love your pieces, getting a little style inspo here and there doesn't hurt. That's where this guide comes in. We've picked four of our top trends to give you some stylespiration.
The best part? All these items are in our summer sale, so you can save money AND look 10/10.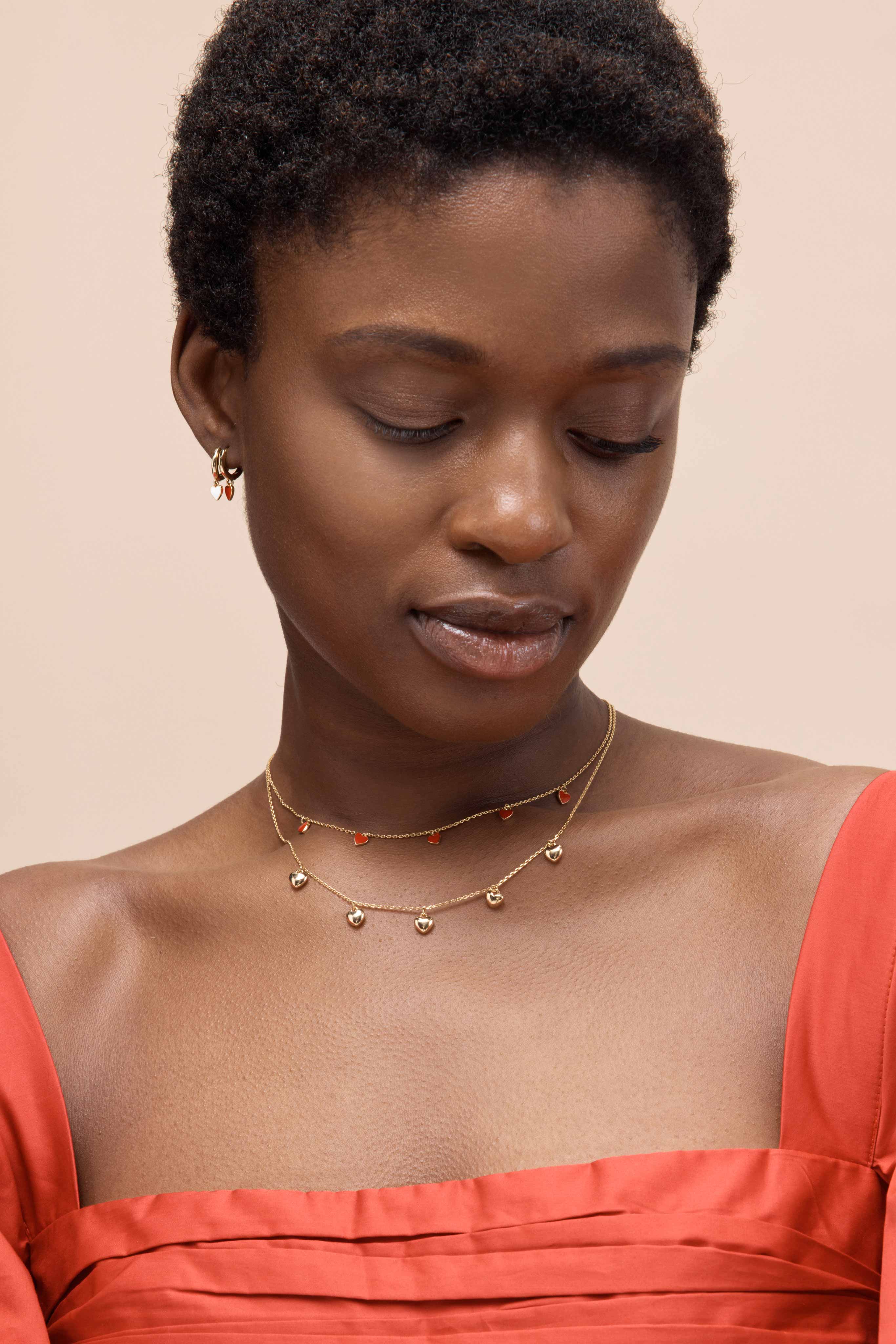 Hearts
These lovely pieces add a touch of fun to your outfit. We love choosing a colourful enamel piece and pairing it with a detail in our outfit to create a cohesive look. If you prefer your jewellery a little more lowkey, then a dainty heart charm is a quick and easy to way to add to nail this trend. Go for a pair of classic huggies, or pick a fine chain with multiple hearts.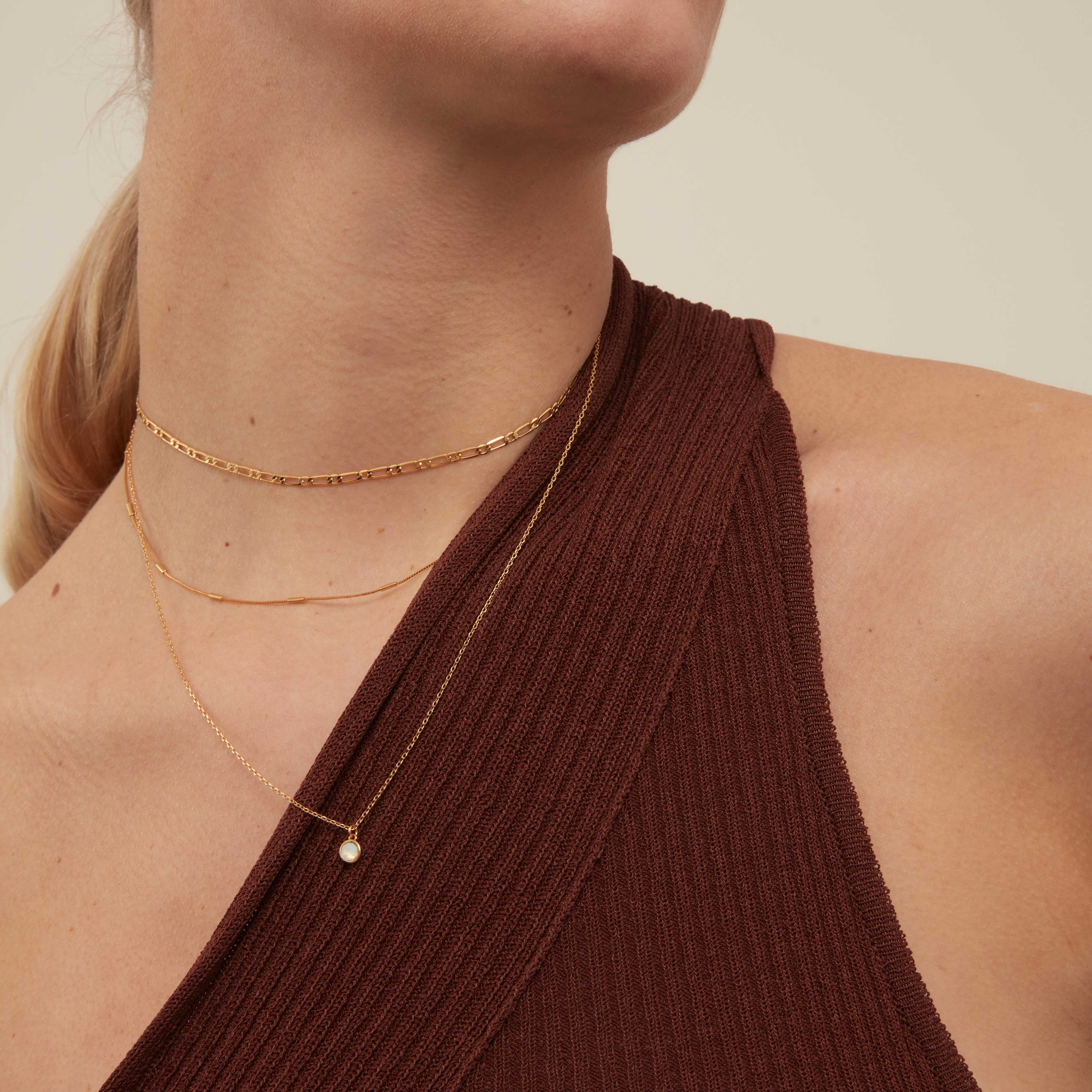 Clean Metals
You can't go wrong with clean metals. Statement or subtle, silver or gold, huggies or hoops, clean metals are here to stay. The best thing about this style is you can choose pieces that suit your vibe. Pick a fine rose-gold chain with matching studs if you like your jewellery on the dainty side, or go bold with statement hoops and chunky chains if your style is a little extra. Don't be afraid to mix 'n' match, as clean metals always look good.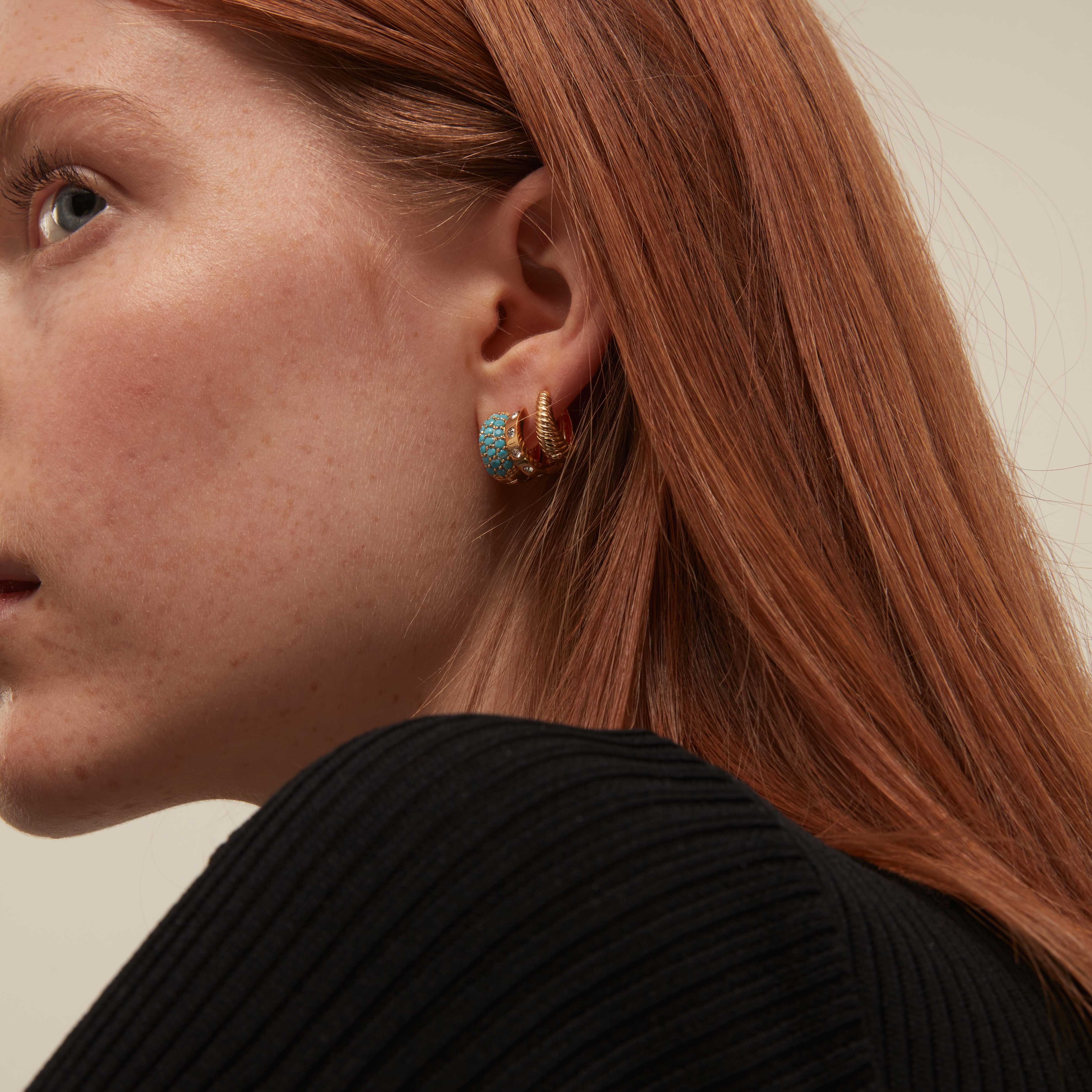 Swarovski & Semi-Precious Stones
Get ready to sparkle in stunning Swarovski crystals and beautiful semi-precious stones. We love matching a trending Malachite piece with pops of green in our outfit to bring the look together, or go for Turquoise if you're building a beachy style. Going out-out? Swarovski has you covered. Choose pieces with multiple crystals to catch the light on the dancefloor, or just to add an extra touch of glitter to your look.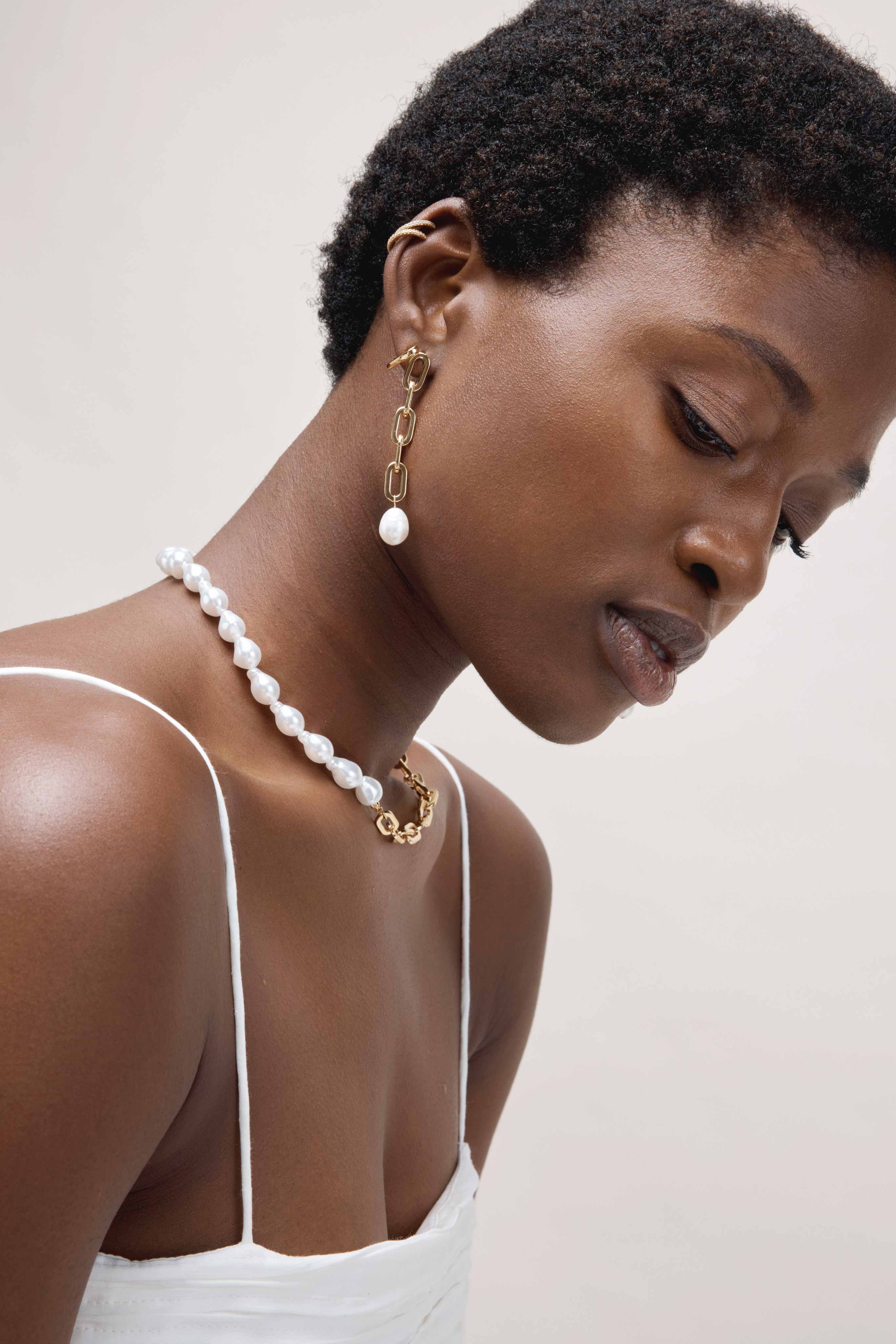 Pearls
From Audrey Hepburn to The Queen and even Harry Styles, pearls are a timeless classic that we can't get enough of. When styling your pearly pieces, you can't go wrong with pearls and gold as there are so many possibilities. Choose naturally-shaped pearls with a weighty gold base, like a chunky hoop, for a high-fashion look. For a more casual, fun style, build a matching set of our pearl-encrusted pieces that do all the work for you.