Boho Luxe
This summer, we're going all out, and we want our jewellery to match our energy. Meet Boho Luxe.
Imagine you're in Bali, the sun is setting over the water, and you've just got dressed to go out for cocktails and fresh sushi. That's how we felt when creating this collection. Inspired by bohemian style, luxury and endless travels, Boho Luxe was created with hazy summer evenings and high-class style in mind.
The Trends That Inspired Us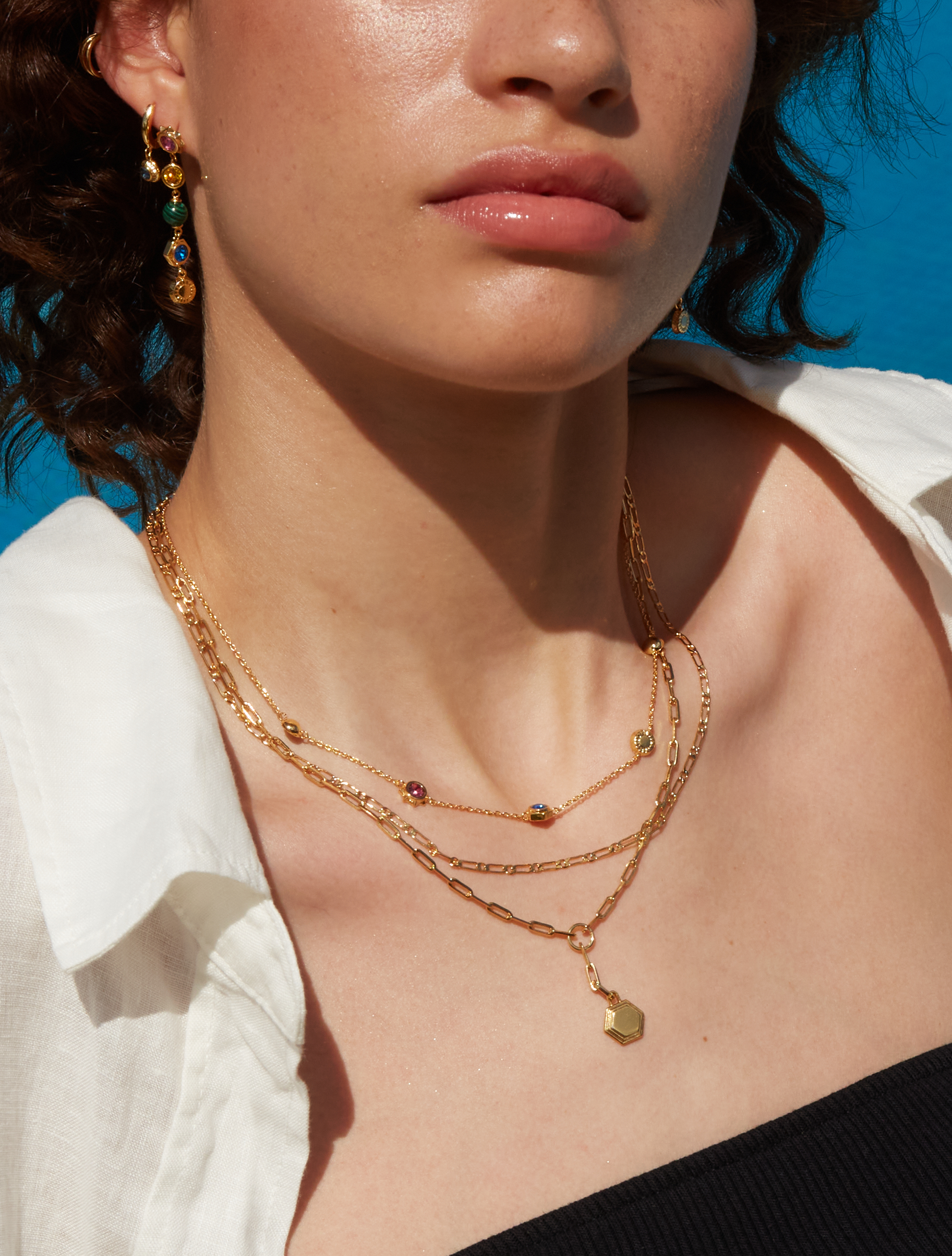 Charmed Maximalism
When designing this collection, "more is more" was front and centre. We wanted the wearer to get creative and feel inspired to play with their jewellery. So, we added multi-layered chains and multiple charms for a gorgeous take on the NeckMess that has boho written all over it. Think Figaro chains paired with fine dainty pieces, paired with freshwater pearls and sunshine-inspired charms. If you couldn't tell, we've got beach days on our mind and with these statement charms, get ready to grab all the attention.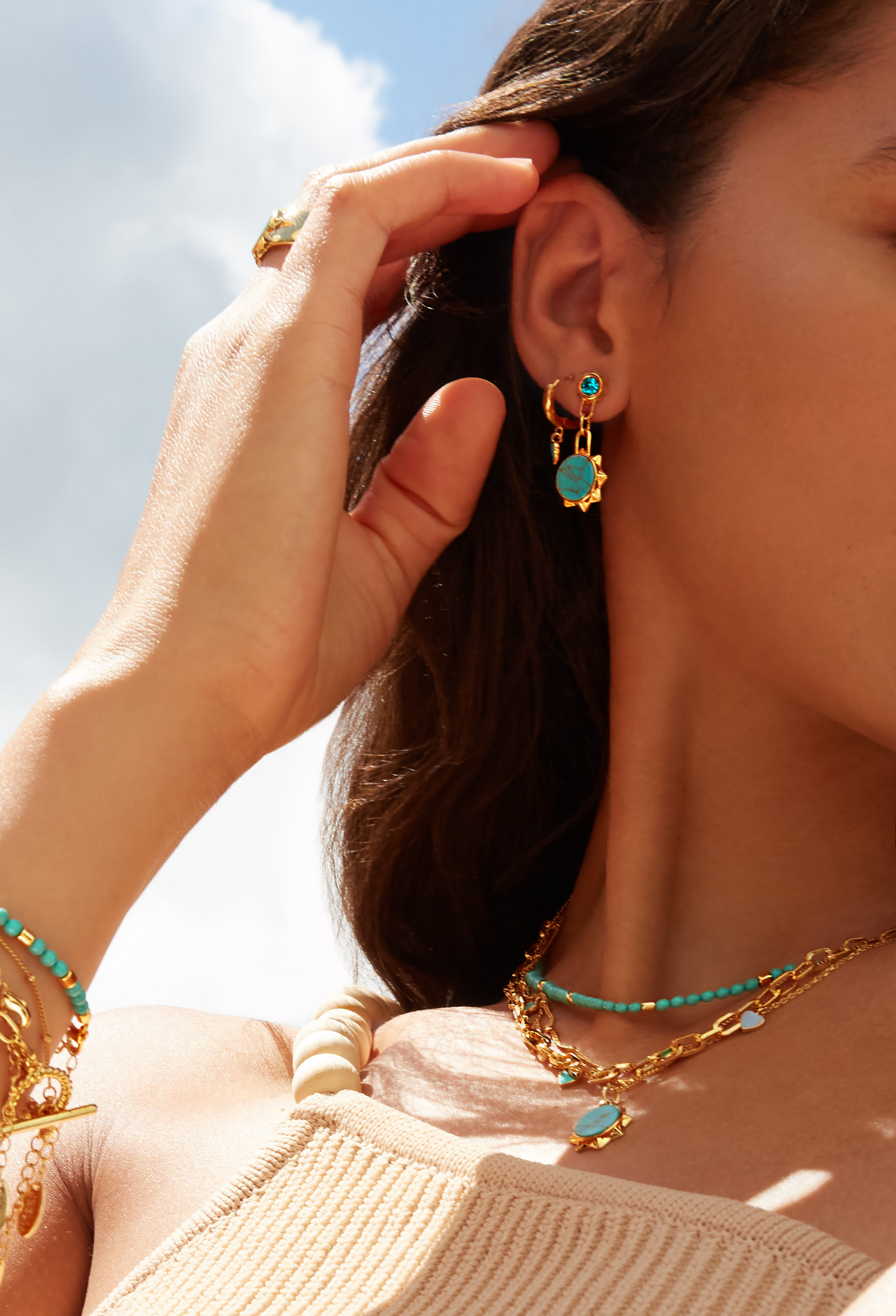 Semi-Precious Stones
What better way to bring out your inner bohemian, than by adding semi-precious stones to your jewellery. We love the rich jewel tones that add vibrancy to any look, but for this collection, Turquoise, Malachite and Lapis take centre stage. The three gemstones have been known to represent sky, earth and sea, making them the perfect additions to create a look that's all about joyful escapism. Each stone offers a different metaphysical meaning, so you can choose a piece to match your intentions.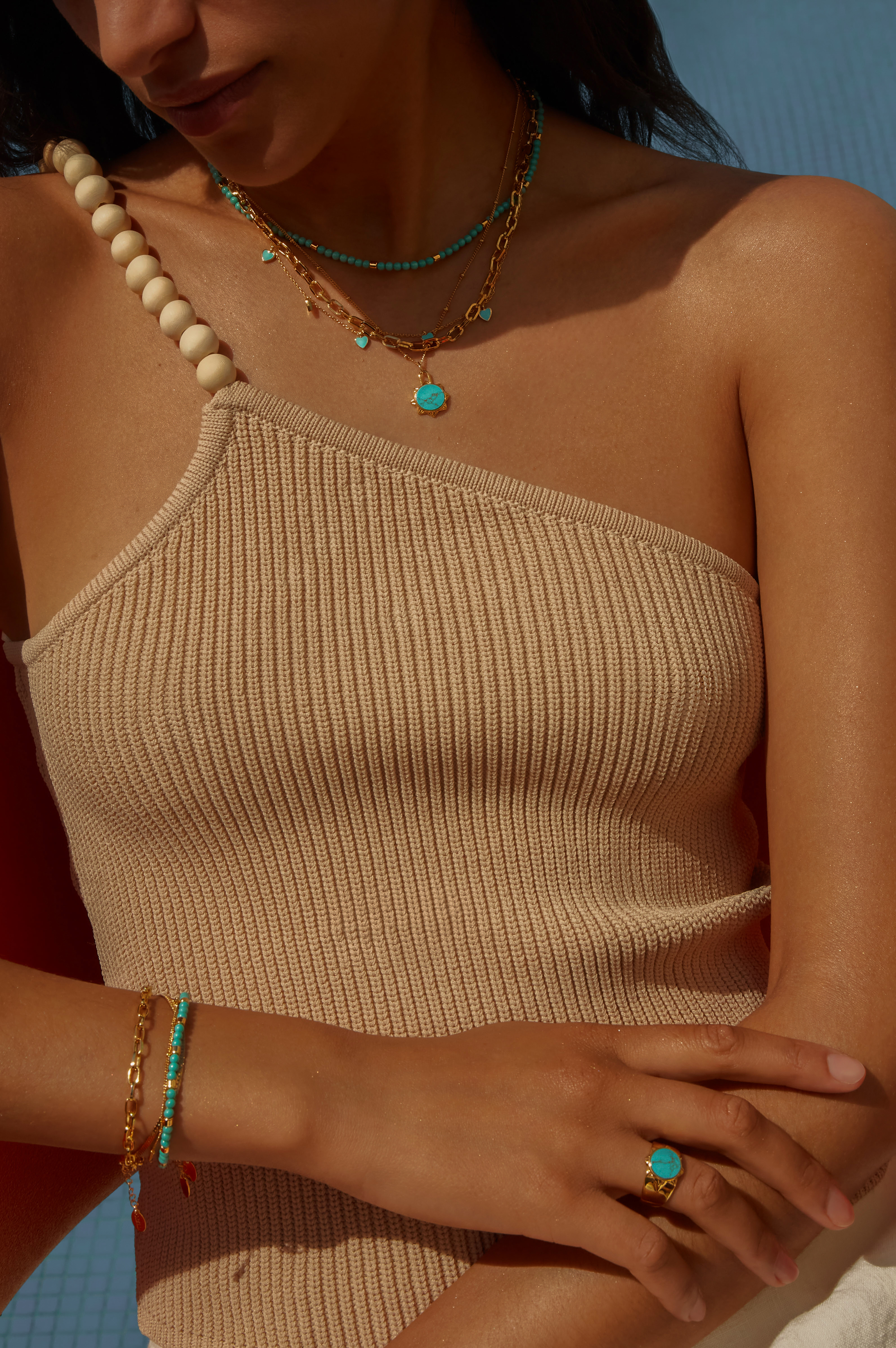 Shade: Summer Warmth
Seeing as the classic British summer is full of rainy days and cloudy skies with the odd touch of sunshine, we're staying optimistic and bringing that summer feeling to our jewellery collections instead. Think emerald hues, vibrant turquoise and bold golds for the perfect balance of sunny tones cooled down with oceanic colours. Throw in our favourite semi-precious stones and classic designs, and you've got a collection that's uniquely Orelia.