Master the Trend: The NeckMess
This season is all about stacking your jewellery, but where to start? This spring, we are saying goodbye to minimalism and embracing maximalism in all its extra glory.
Maximalism is by no means a new trend, but now it's poised for its time in the sun, and this time, we are expressing it through jewellery. Move over less is more, as more is definitely now more. Think mixing metals, key pieces and layers on layers of pieces that we love to show off together.
This season is all about the NeckMess and stacking your jewellery, but where to start? Whether you prefer dainty pieces or something a bit chunkier – it's all about how you stack them, and there are a few different ways to do it.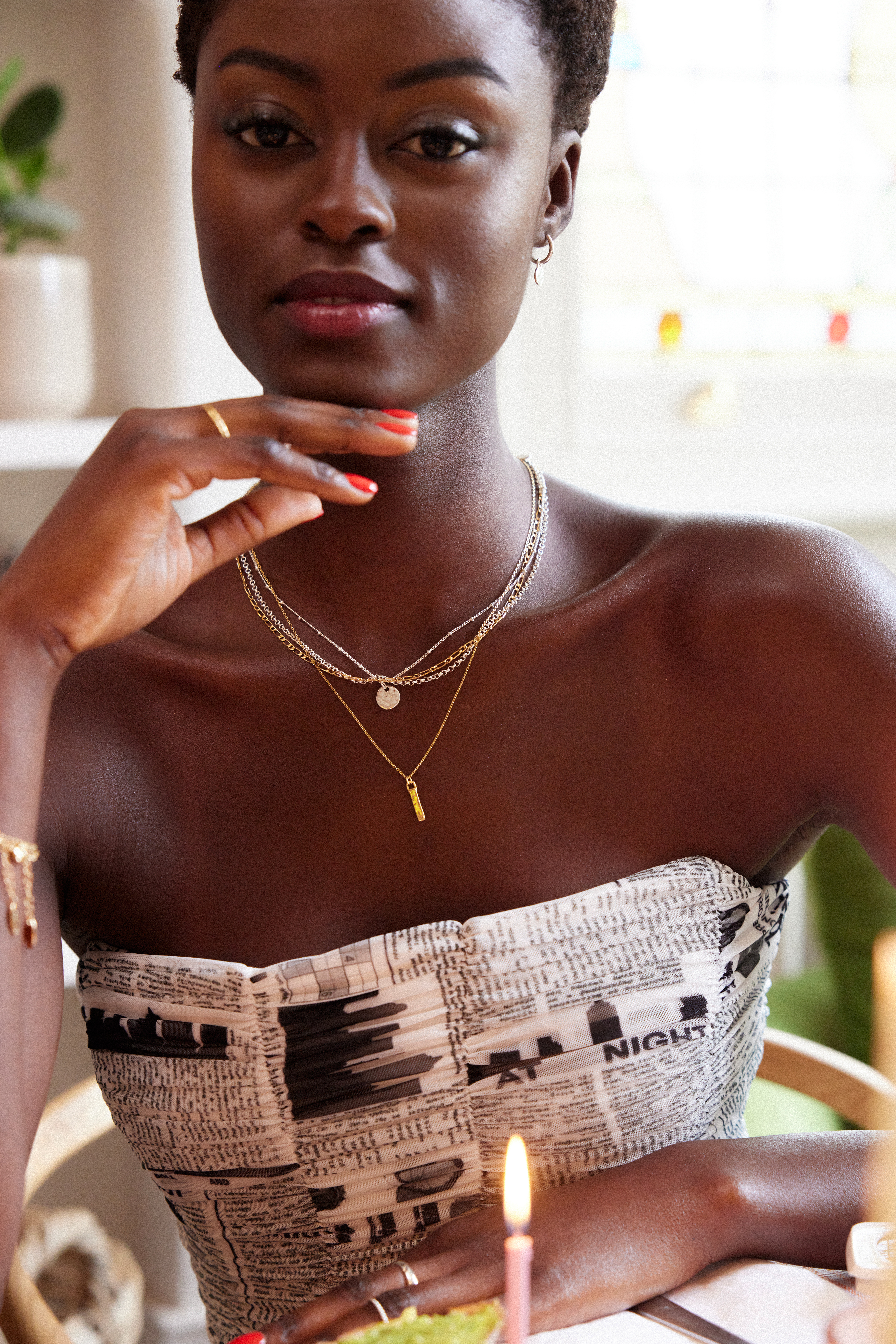 Mix Metals
What was once considered a huge jewellery faux-pas has become this year's latest jewellery trend. Seen on the likes of Florence Pugh, Dua Lipa and Harry Styles, it's safe to say mixing metals is back on our radar. If you prefer warmer hues, play with gold and rose gold or pair gold with silver to create eye-catching dimensions.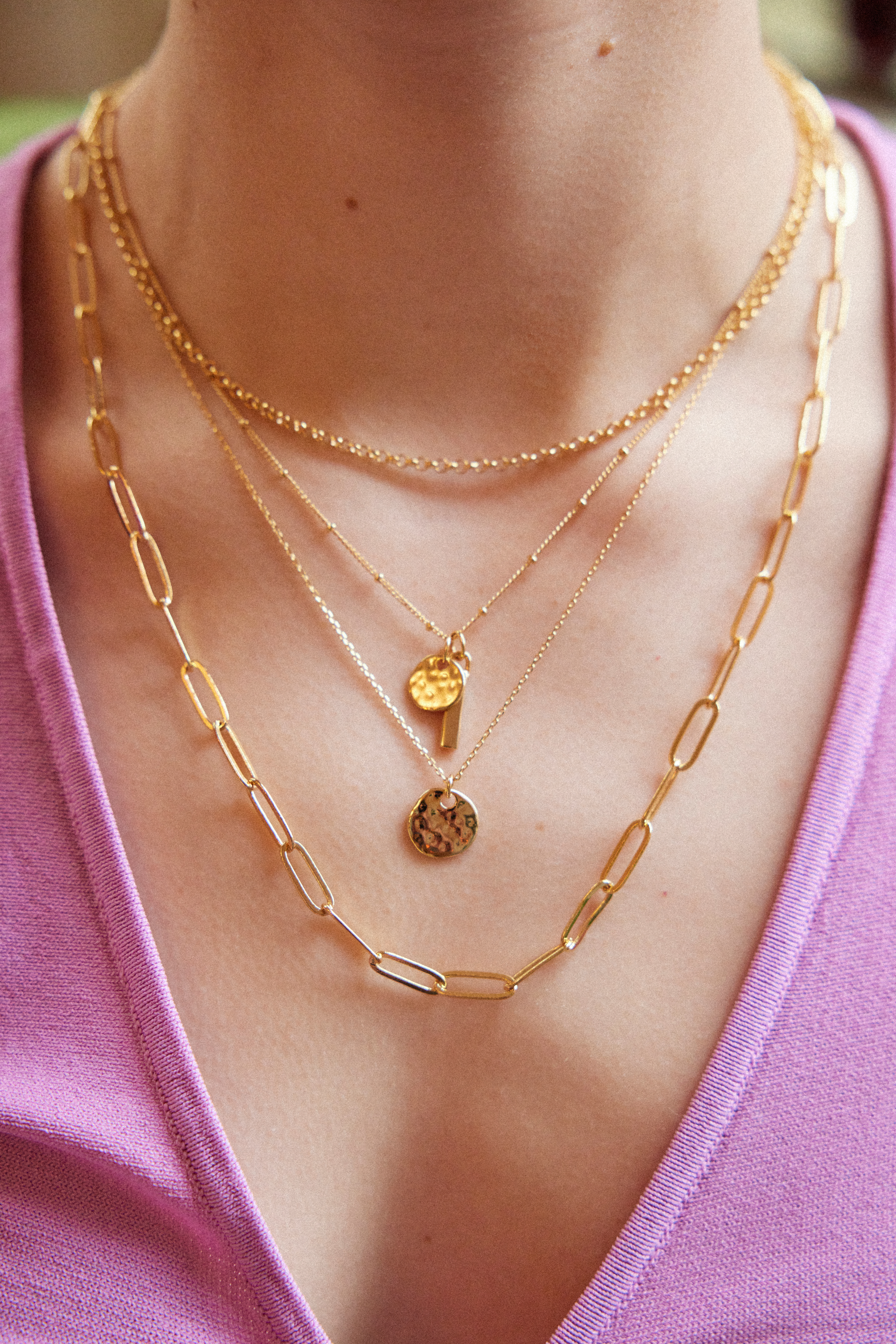 Try new textures
The key to a curated look is balance. To achieve this, don't be afraid to play with your pieces, consider their weight and density and pick pieces that complement each other. Bring in different textures like our Molten hammered metal pieces or pearls to add dimension to your stack. Alternate between heavy-duty pieces and delicate necklaces to find a balance that suits your style.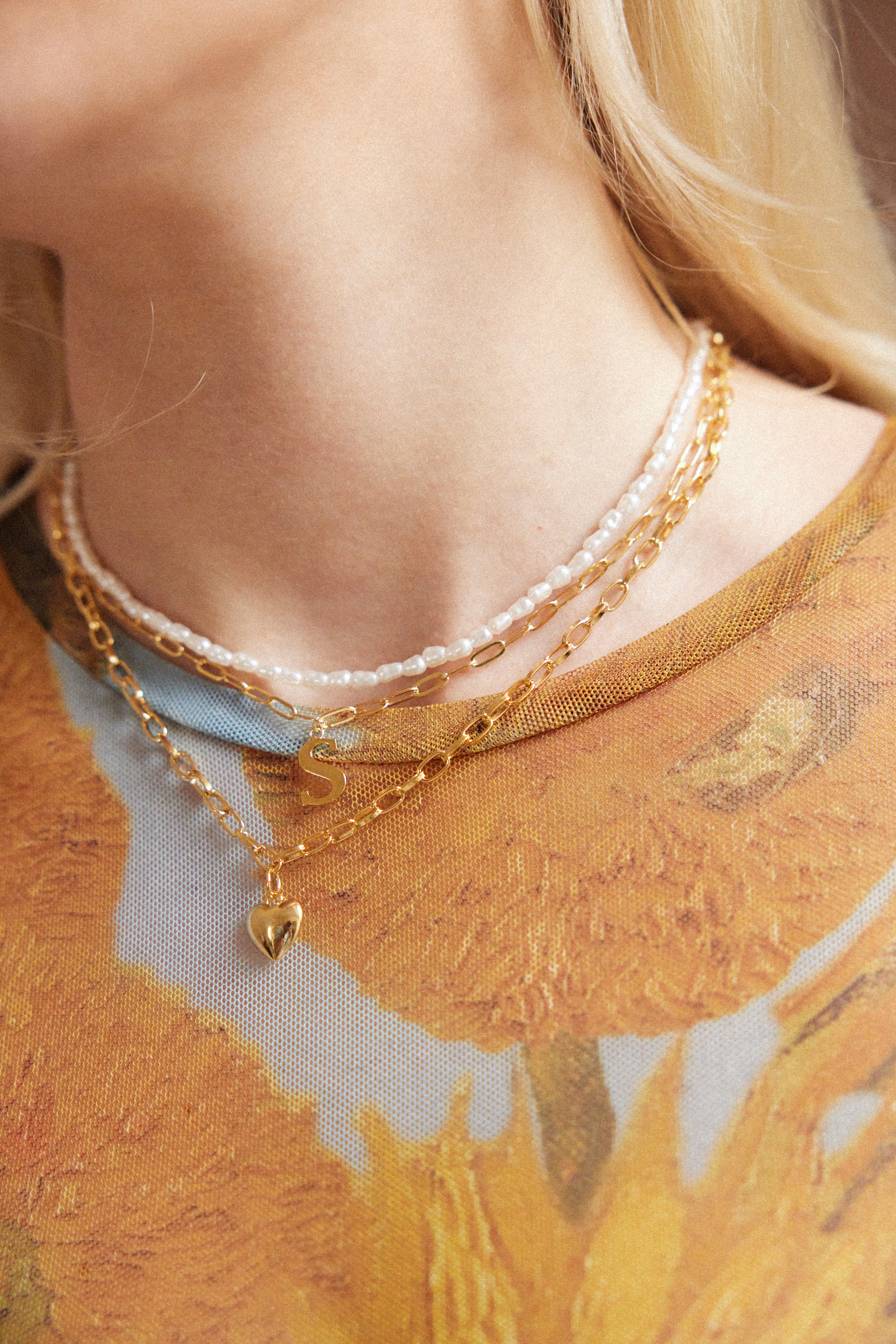 Pick a Pendant
Layering doesn't have to only involve plain chains. Bring in smaller, daintier pendants to add dimension and draw the eye. We recommend choosing a pendant that sits just below your neck for a feminine touch.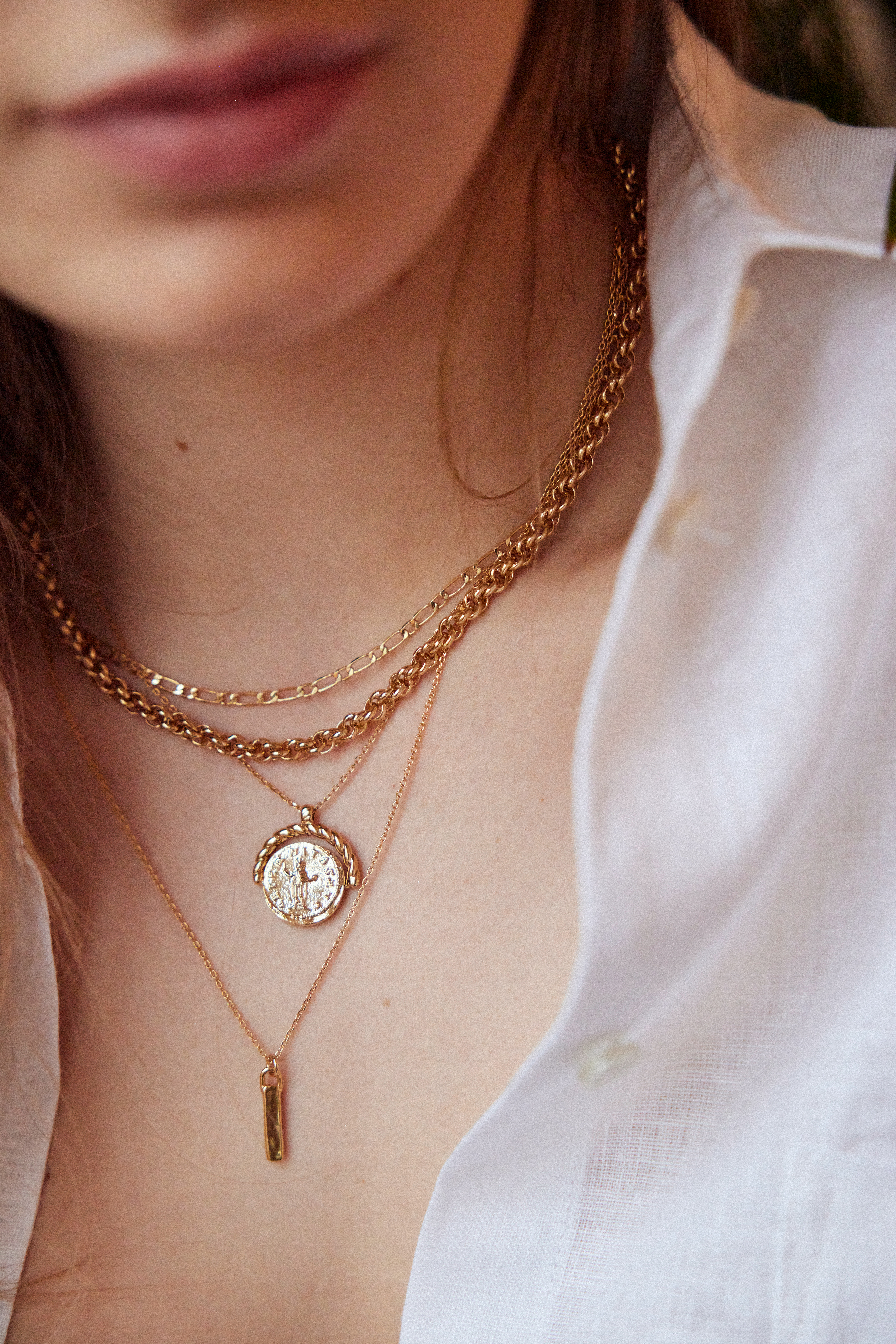 Centre of Attention
We love more is more, but to avoid your look becoming a real mess, pick a key piece that you want as your focal point. Whether this is your favourite pearl necklace or a coin medallion you can't wait to show off; make sure you start with this piece and choose the rest of your jewellery to complement it.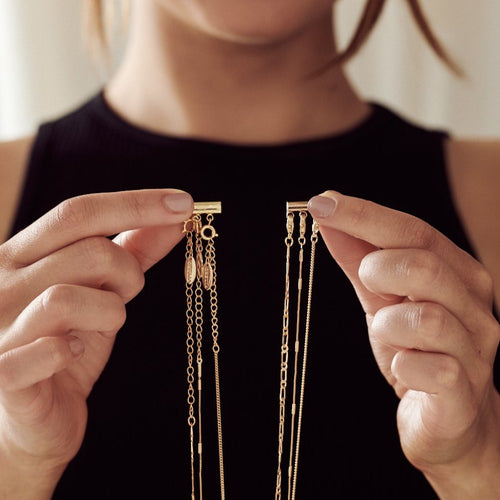 Invest in layering must-haves
Meet our necklace separator. Created by us for all your layering needs - it's time to make tangled necklaces a thing of the past. Start with the shortest of your three necklaces; we recommend a choker length and connect to the top section of the separator as we want this piece to sit at the top. From here, you can continue to add pieces in length order and layer your necklaces to your heart's content.
Now you know everything there is to know to master the NeckMess, show off your style, have fun and get layering.