Trend Alert: Everyone's Wearing Anklets
This year has been a big one for 90s and y2k trends, and it's not slowing down. We've already talked about the resurgence of hair claws, but now, another classic 90s piece has steadily been making a comeback since 2018...
Now that summer is in full swing, it's time to start accessorising from your head to your toes and introduce ankle jewellery to your collection. Not sure how to wear an anklet? Don't panic. It's much easier than you think, and with this little guide, you'll nail this trend in no time.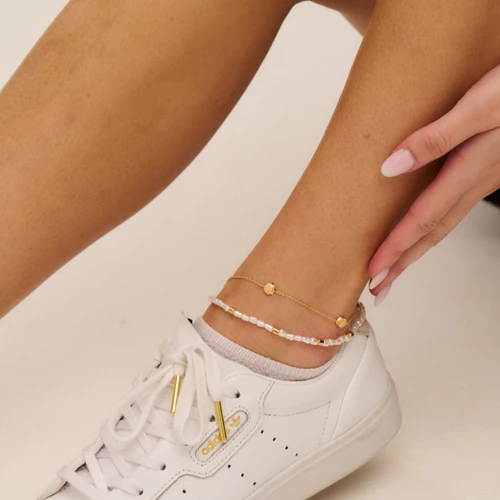 Simple Stacking
Sometimes, simplicity is key. If you're unsure where to start when styling your anklets, then keeping it simple will help. We've done the hard work for you with our duo sets that pair classic styles for a put-together look you didn't even have to try for. If you prefer a little beachiness to your ankle jewellery, then we love to pair a pearl beaded anklet with a classic Figaro chain to still keep the timeless look.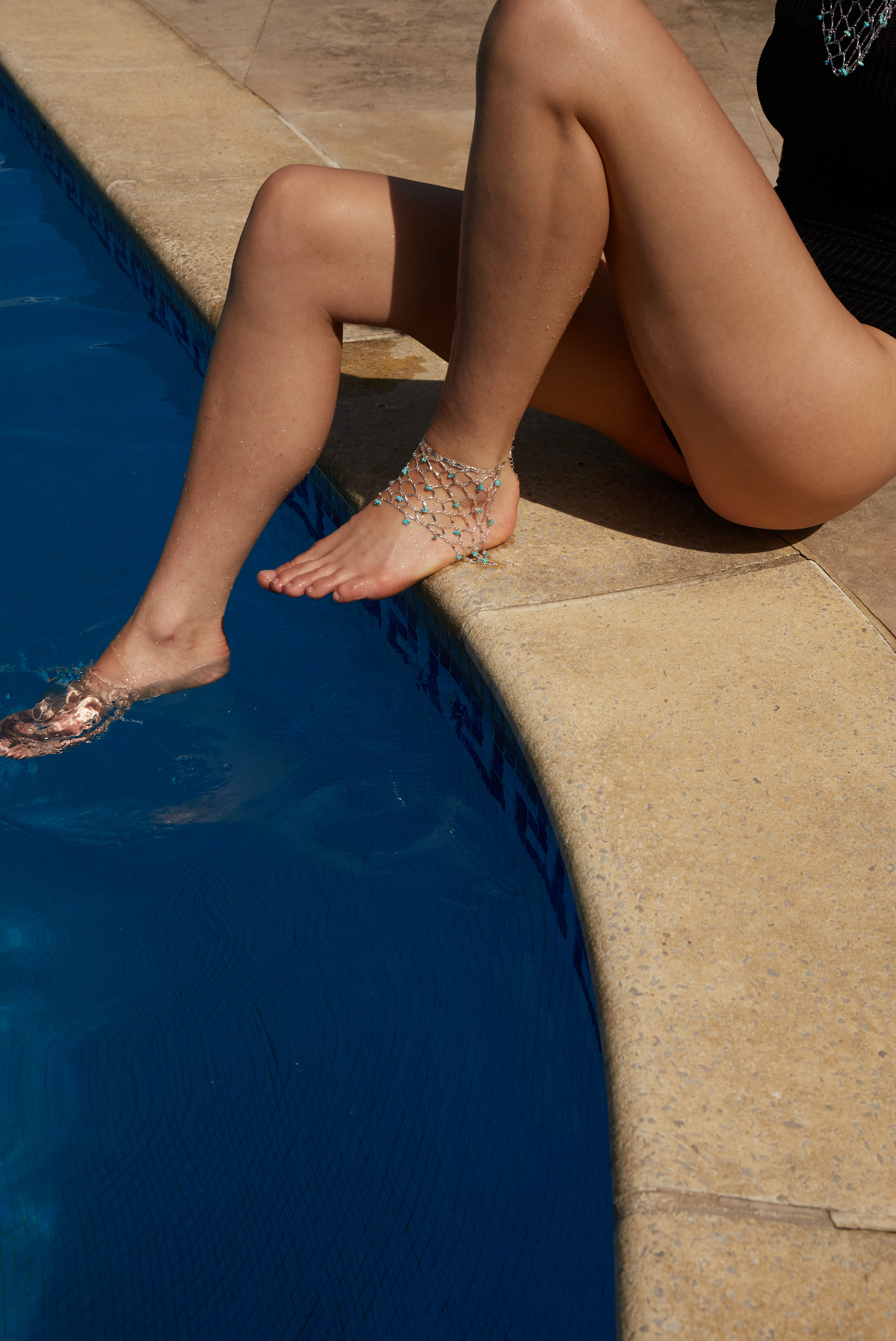 Make A Statement
Not one for keeping it low-key? Good thing you don't have to. We love making a statement, and anklets are a fun and unique way to do that. Go all out with stacking to create a bold, layered effect, or choose a design with that little added extra, such as semi-precious stones and standout mesh, to let your anklets take centre stage.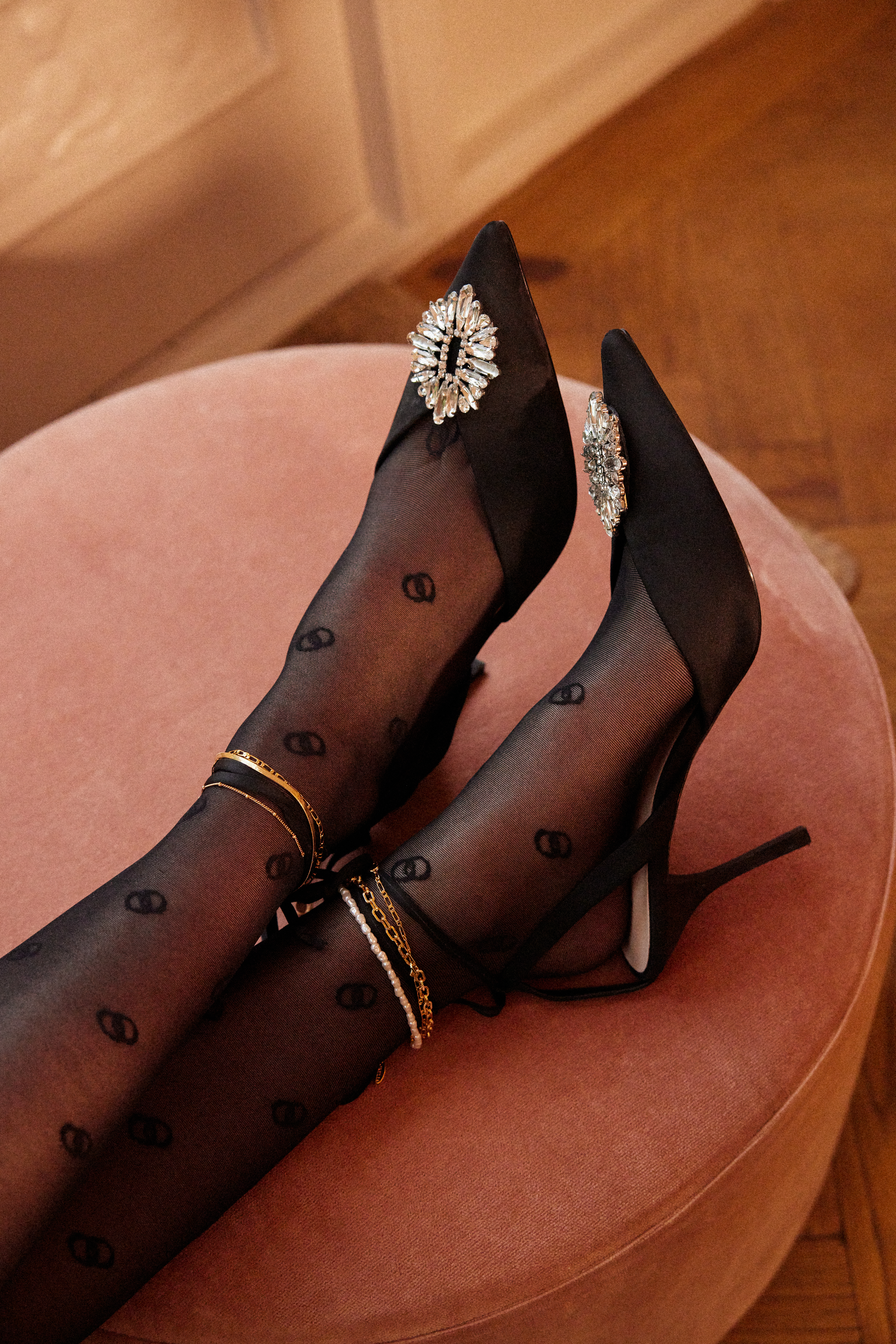 Not Just For Summer
You might picture beaches and summer holidays when you think about styling your anklets, but we're here to tell you that anklets are for every season. Classic gold chain styles are the perfect accessory to pair with a power suit and heels, as it'll show off just a hint of gold, perfect for autumnal weather. Or, one of our fave looks, layer your anklets over your tights, and pair with a midi dress and heels a look that's chic AND cosy.