Hello Piercings
Your ears will never look plain again. Introducing Hello Piercings, our newest collection from Orelia.
We might be a little late to the game, but only because we knew this collection had to be perfect. Meet Hello Piercings, our newest collection of pieces that are everything you need to create the perfectly curated ear, all in one place.
The trends that inspired us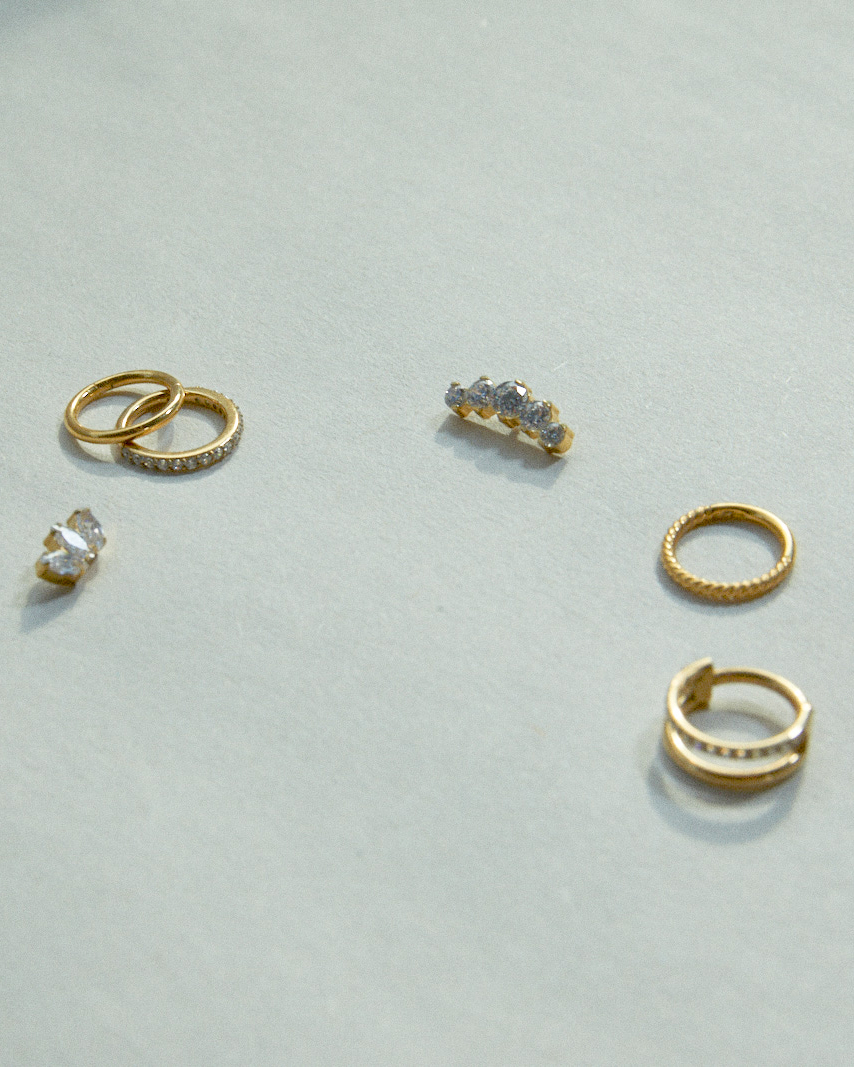 The Curated Ear
The ear stacking trend that started it all. The curated ear has been around for a fair while, in many different variations, but it's only a couple of years ago that this trend became the look that we know it today. Characterised by clusters of small, delicate and often gold pieces, the curated ear rose in popularity for those wishing to show off their style through their earrings. Our collection of piercings was designed to reflect this, so that everyone can create their perfectly curated ear, their way.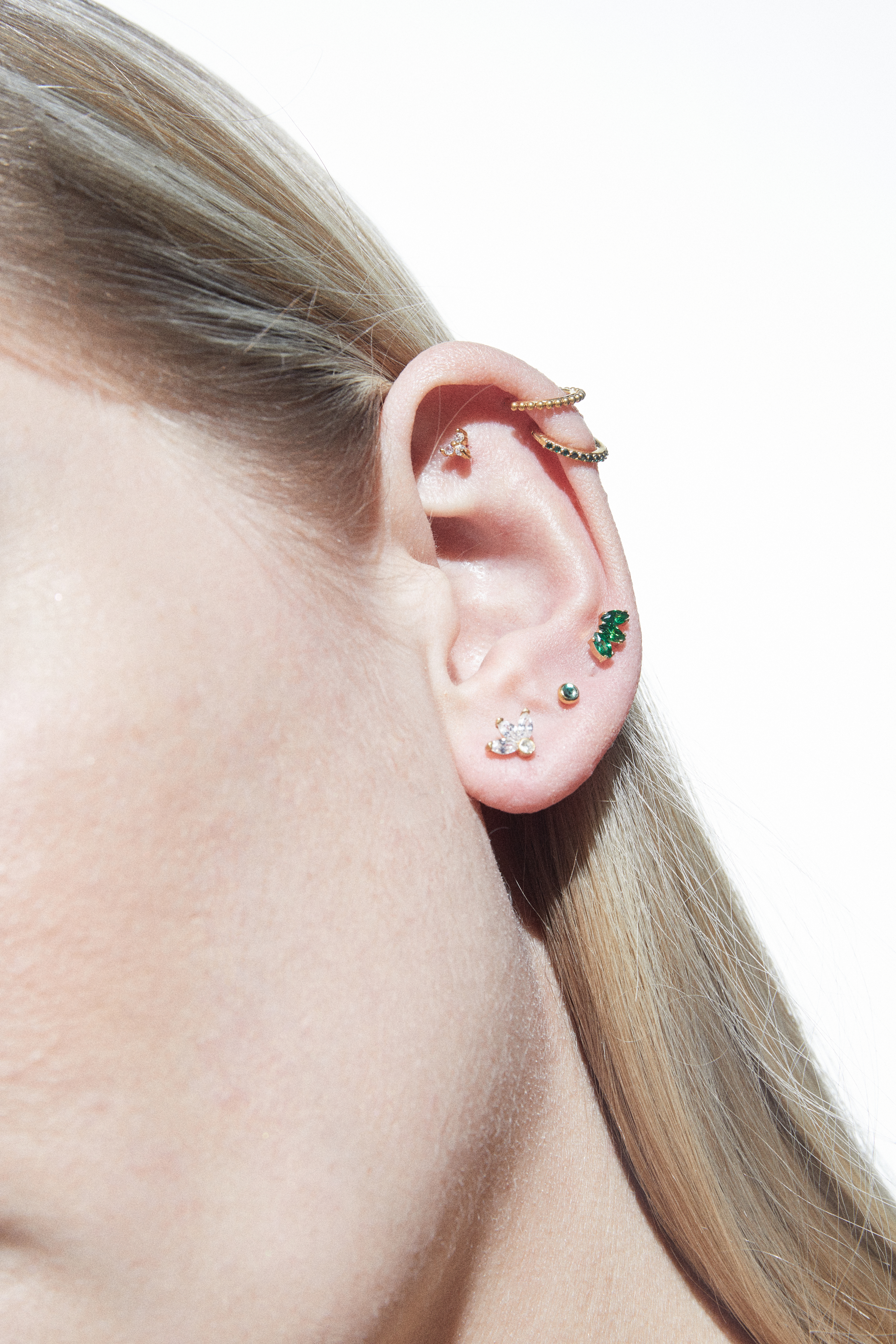 Jewel Details
There's nothing like stacking your ear with gems and jewels to get heads turning. We've combined modern designs with classic details in emerald, turquoise and crystal Swarovski and pearl pieces to create a look that is perfect for adding to any ear party. No matter how you love to style your jewels, this collection can be worn all over.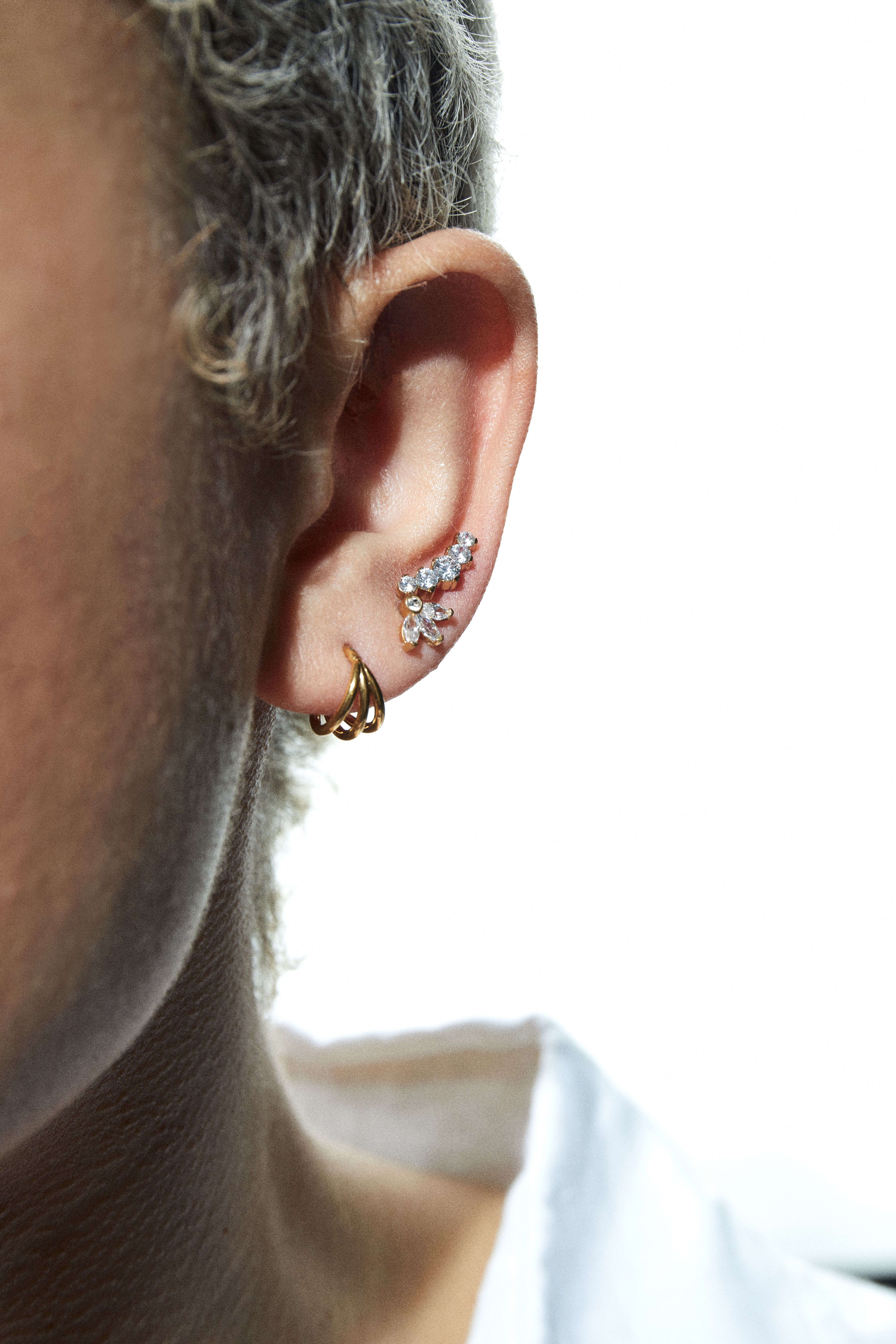 2-in-1
Sometimes, one earring just isn't enough. This style trend is all about incorporating pieces you love into what you already have, to create the illusion of more. Our collection of piercings incorporates Cubic Zirconia crystals and multiple hoops for the appearance of stacked piercings, even if you only have one. So you can have all the style without needing any new piercings (unless you want them, of course!).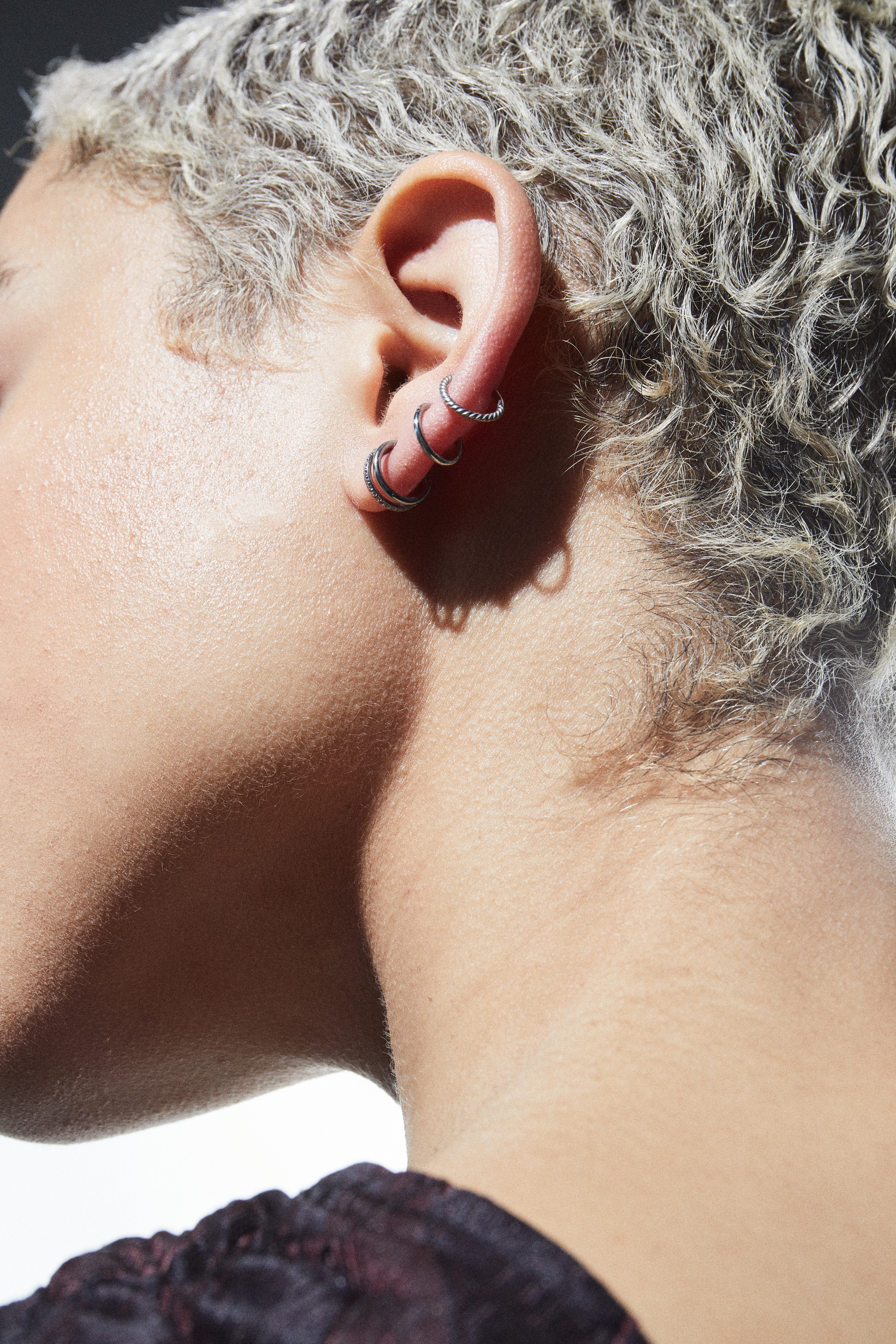 About Hello Piercings
We want you to love our piercings just as much as we do, so here are all the important things to know before choosing your new piercing. Our piercings are suitable for healed piercings and will come packed in a cotton pouch.
Our labret posts were designed with comfort in mind. They all feature a flat back and toppers that screw onto the front of the posts for comfier, all-day wear.
All our piercing pieces are made from 316L Surgical Steel or Titanium and are totally nickel-free so that you can wear your stacks with ease.