The Top Pieces of A/W, As Chosen By Our Buyers
Things are getting cooler, and we aren't just talking about the weather.
So technically, it's not quite autumn yet. BUT, it is September, and we're already donning jumpers and checking Starbucks for pumpkin spice lattes. Oh, and admiring our new Autumn/Winter jewellery pieces. With the change in weather comes changes in style, so it's only natural that our jewellery gets a new look too. Of course, trying to rebuild your collection isn't an easy task, so we asked our buyers to curate their top picks for autumn and the trends to go with them, so you can be ahead of the trends, every time.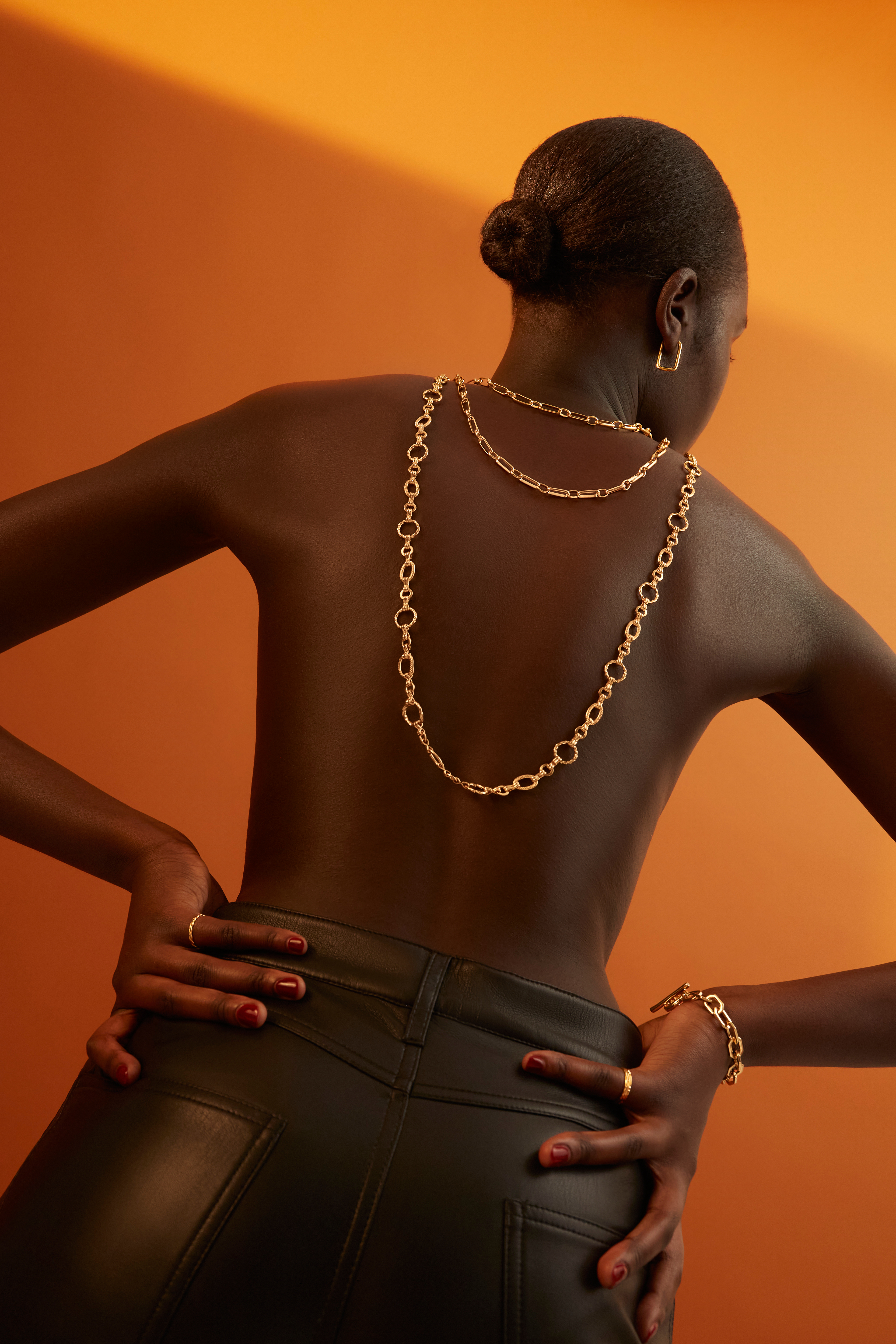 Big 'n' Bold
This season, we're all about making a statement, so we want our jewellery to stand out, even under all the layers of knitwear. Oversized earrings like our Chunky Resin Hoops with their warm tortoiseshell colour and retro silhouette are perfect for autumn styled with a chunky knit. If you prefer something more subtle but still eye-catching, then our Pearl Chain Link Huggies tick all the right boxes. Did you think we'd forgotten about necklaces? Not a chance. Our Long Link Necklace is a true showstopper. Wear it as a choker, a bracelet, a waist chain, or a long necklace; the possibilities are endless.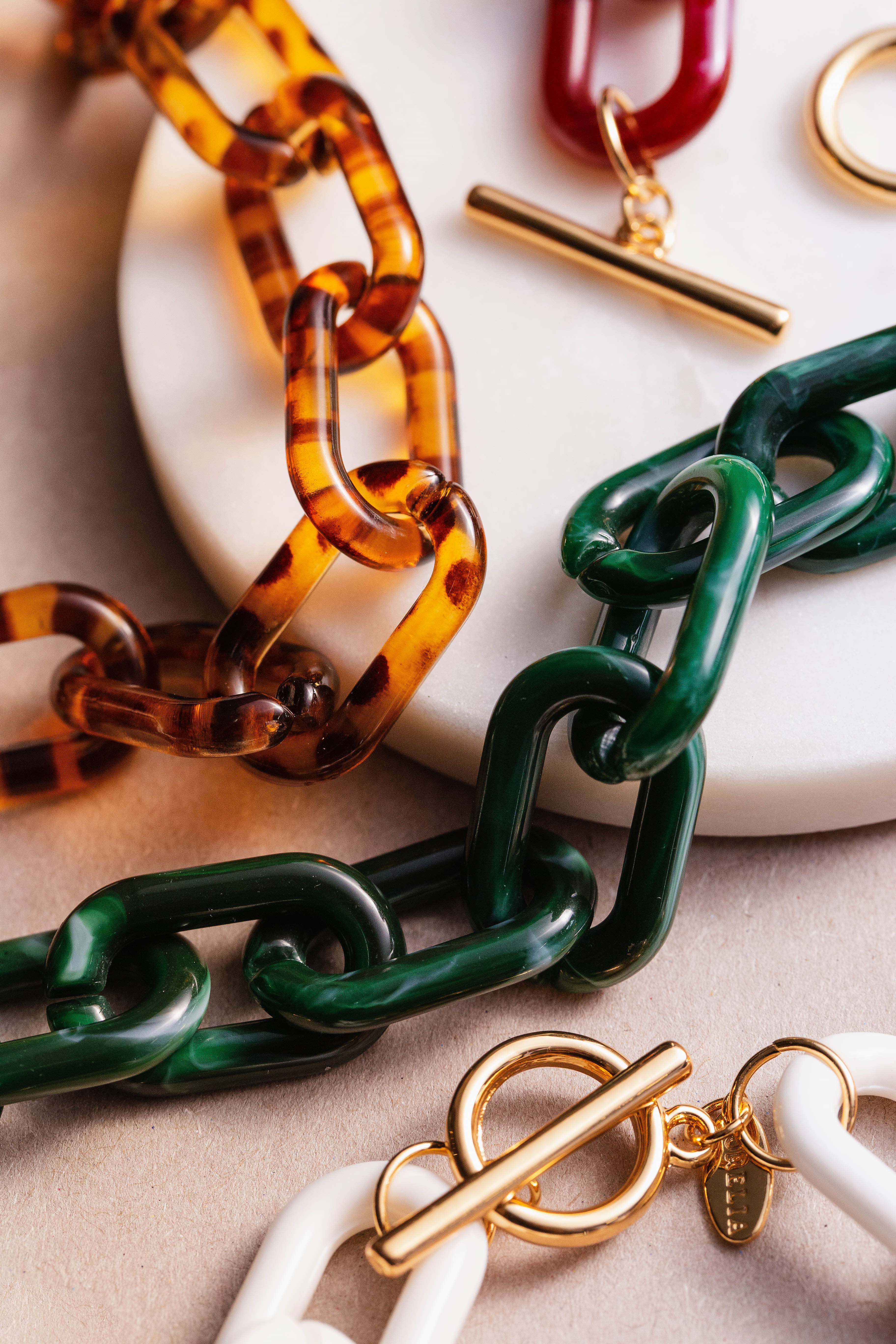 Colour Envy
As things get colder and the days get shorter, we want all the colourful feel-good pieces we can get. One of the biggest trends for summer was dopamine dressing, and it doesn't look like it's going anywhere, but let's give it an autumn update. We love deep green hues like our Malachite Tag Necklaces and our Emerald Resin Necklace, or the bold red of our Leather Inlay Bangle. Someone has to brighten up those cloudy days, right?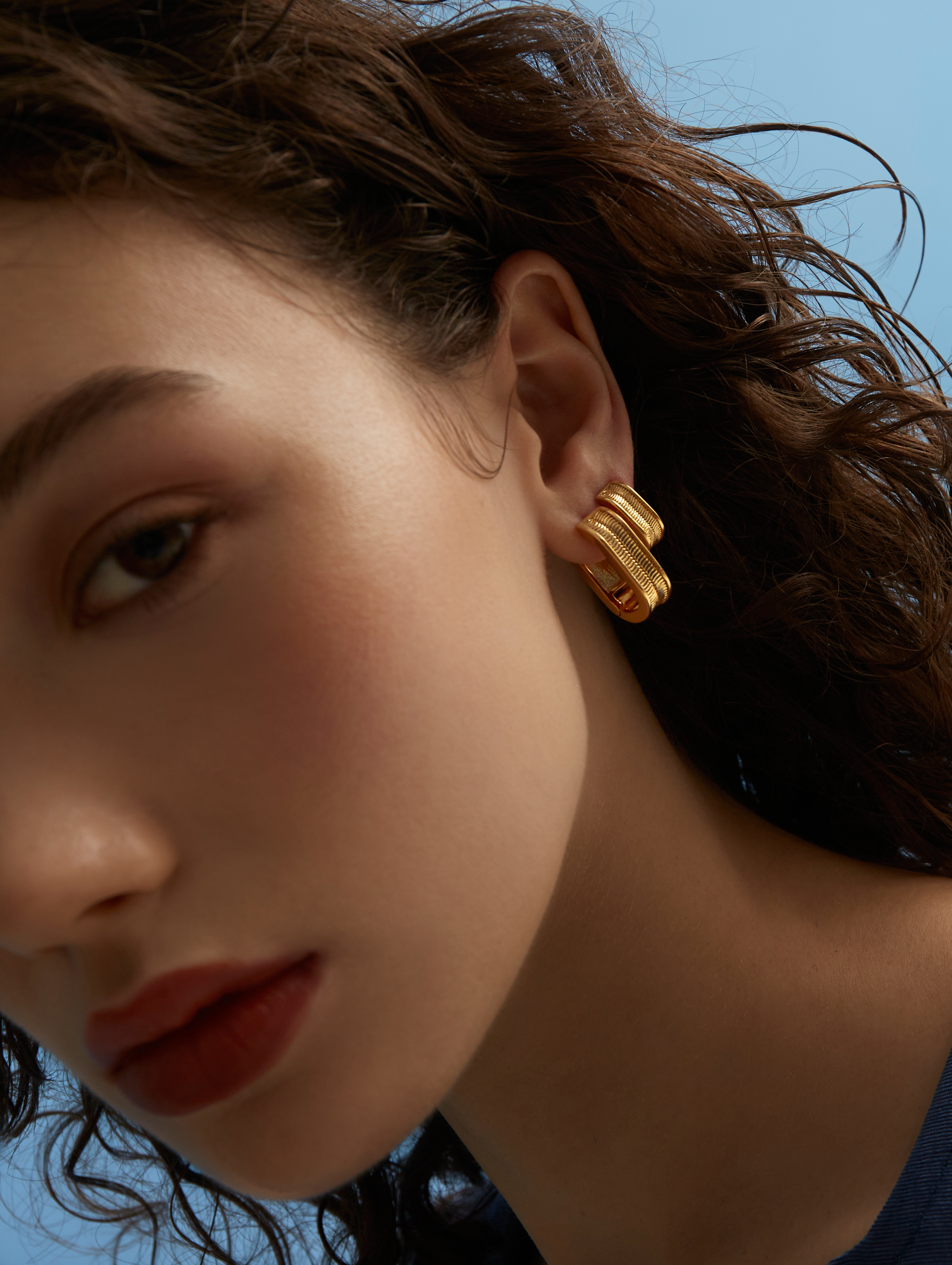 Go For Gold
We're never going to say no to gold. We've picked out a whole set of golden goodness that deserves a spot in your A/W jewellery box. The molten inspiration behind our Molten Ring and 8-Row Necklace, both from our Liquidity collection, give cool girl vibes instantly. Pair these with our Chain Inlay Hoops and the Angled Bangle from our Contrast Lines collection to create an effortless contrast between the two styles while maintaining the golden theme. Style with an all-leather look to really up the cool girl factor.