Trend Alert: PERSONALISATION & ENGRAVED JEWELLERY
We're making jewellery personal.
Without a doubt, one of the biggest jewellery trends for 2022 has been personal touches. Thanks to the rise of Y2K fashion and Dopamine Dressing, the style of playful, fun, and personal pieces spans beyond just our clothes, and we're seeing it reflected in the jewellery we choose.
We want each ring, necklace and huggie to make us feel good, with unique designs representing who we are, so what better way than by personalising your jewellery?

The beauty of this trend is that there's no one set way to do it; it's all up to you. So get ready to dive into all things personal.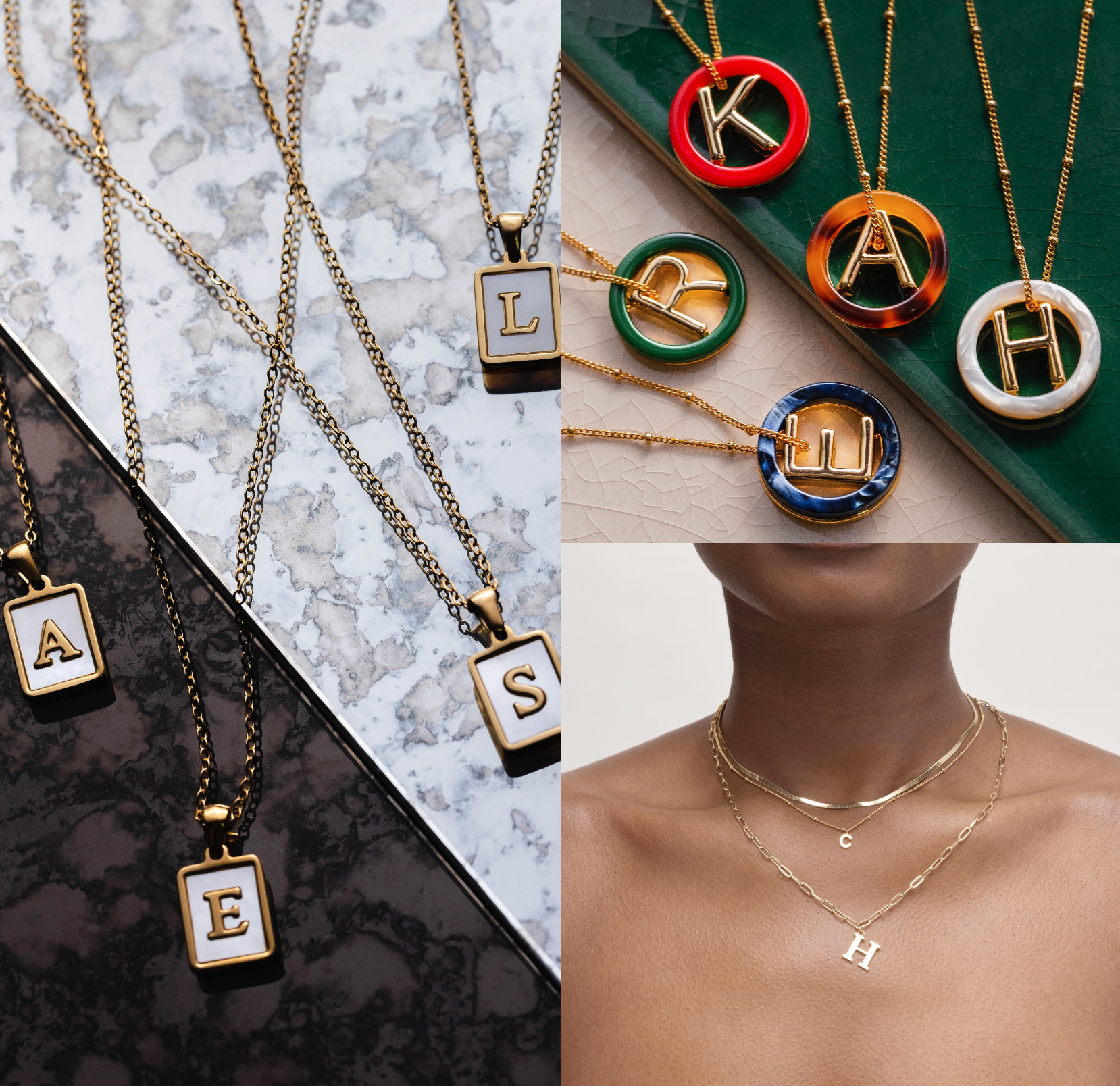 Initials
Of course, the classic way to individualise your jewellery is the simplest. Seen on everyone from Princess Diana to the iconic Anne Boleyn necklace, initial pieces have been around forever, and they aren't going anywhere.
Of course, you can stick to the traditional, clean initial pendants that will always be in style, but if you'd like something different, there are a few designs you can try.

Add touches of colour and texture with pieces that pair gold and resin for unique silhouettes, and to elevate the tag initial necklace style, we love adding a semi-precious stone like Mother of Pearl. During the Victorian Era, Mother of Pearl was frequently used to create everything from buttons to clock faces, so if you prefer a more refined yet slightly vintage look, this might be the perfect choice.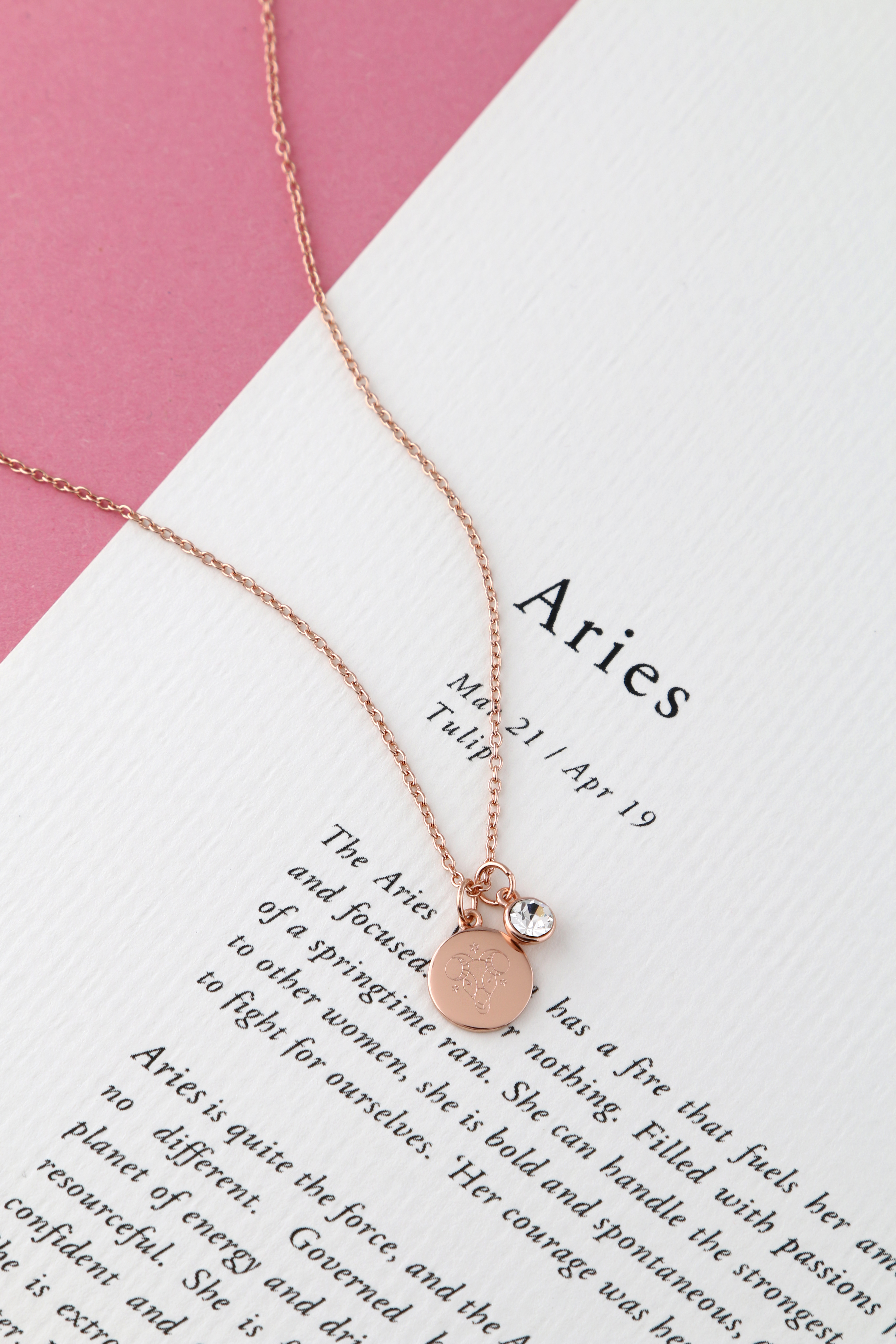 Zodiac Signs
We've been looking to the stars for inspiration for as long as we can remember, so why should our jewellery be any different? With each sign of the zodiac having specific traits, what better way to easily, and stylishly, show off your individuality?
Whether you want to go all out with an overt illustration of your signs symbol (very Leo of you), or something more subtle, like the constellation of your star sign (we see you, Pisces), there's no wrong way to do it, so have fun and play with your Zodiac jewellery look.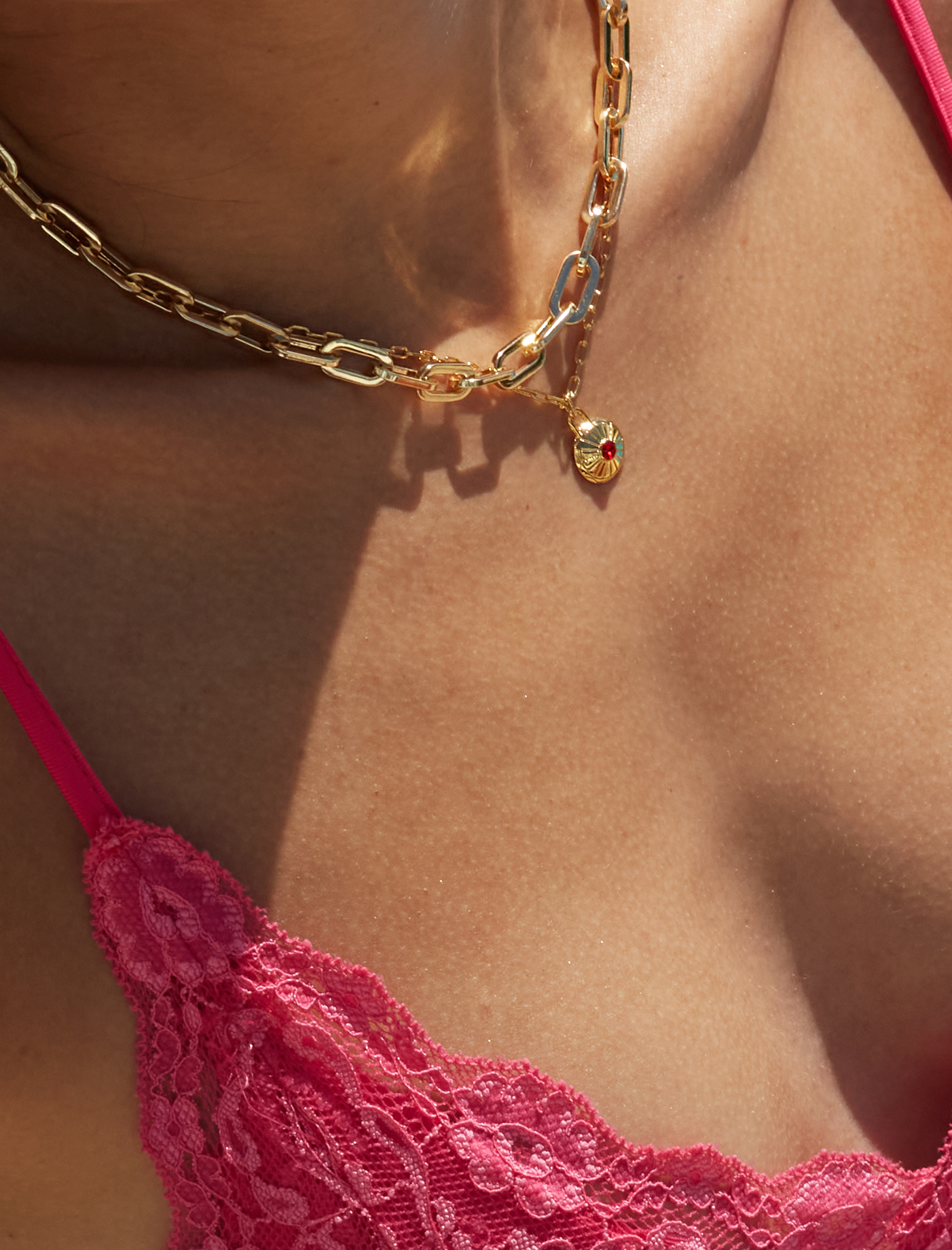 Birthstones
Subtle and sparkly more your vibe? Then it has to be Birthstone Jewellery. Each month has its assigned precious stone that will represent you in a more low-key way, and the options are endless. Have a quick google to find your birthstone, as for most months, there is more than one.
This is usually a combination of the traditional birthstone and gemstones that have been paired with the month over the years. For example, October has both Opal and Tourmaline, and you can choose whichever you prefer! From your earrings to birthstone necklaces and even piercings, you can wear your birthstone jewellery wherever you like, so for those of you who like to play with your style a lot, you can personalise your jewellery differently every time you wear it.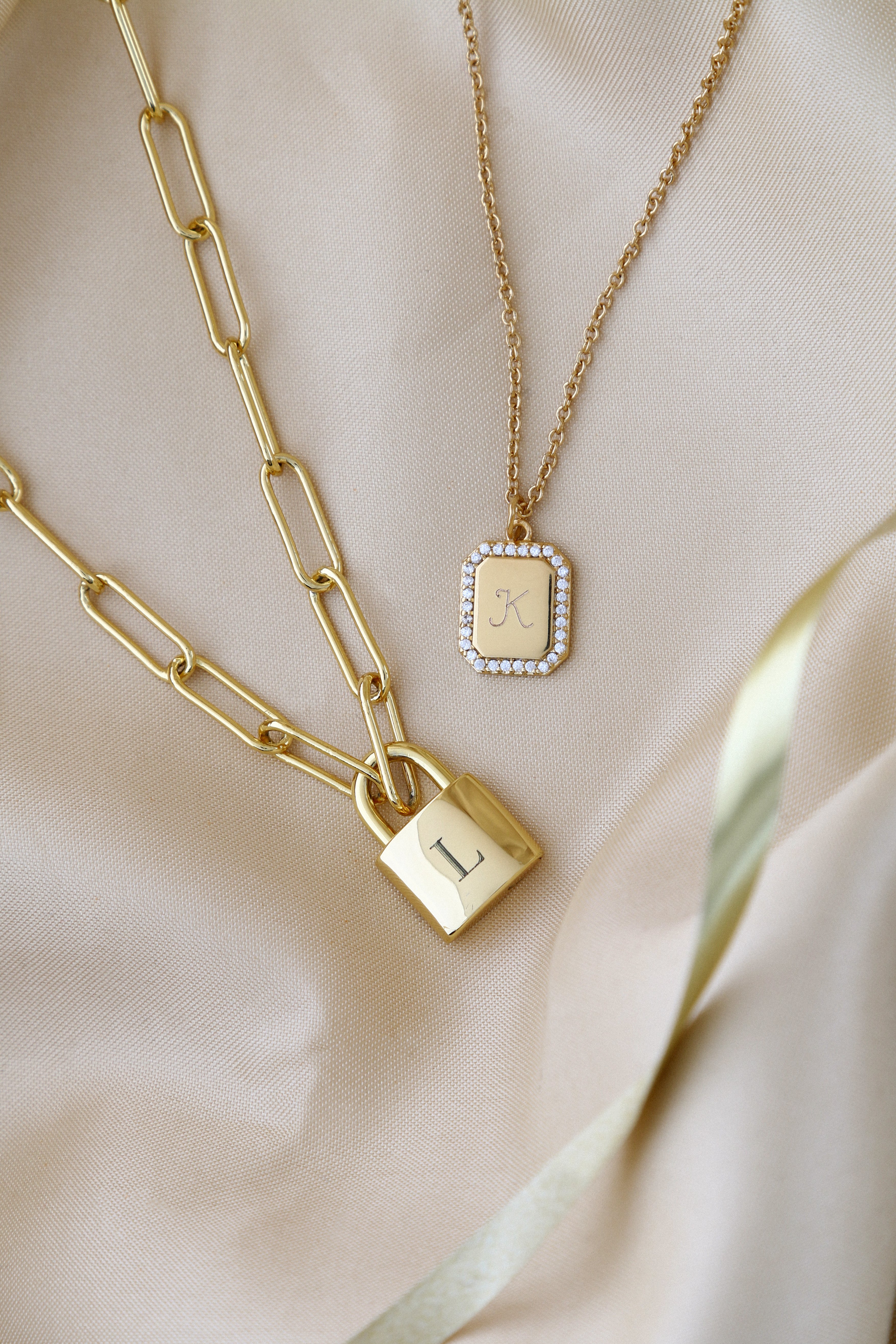 Jewellery Engraving
Whether it's the costume jewellery you wore on your birthday or the necklace you inherited from your grandma, we can all agree that jewellery is a sentimental thing.
This is what makes engraved jewellery the perfect choice for a gift. Not only are they totally customisable, but the thought and time that goes into engraving the item make it truly special. With jewellery engraving, each piece has a special meaning that's individual to the wearer, so it's not only an original gift, but a unique statement-maker you can wear on repeat.