Why The Curated Ear is Here to Stay
Stacked, pierced and covered in crystals - the curated ear is a trend that doesn't seem to be going anywhere. Here's why.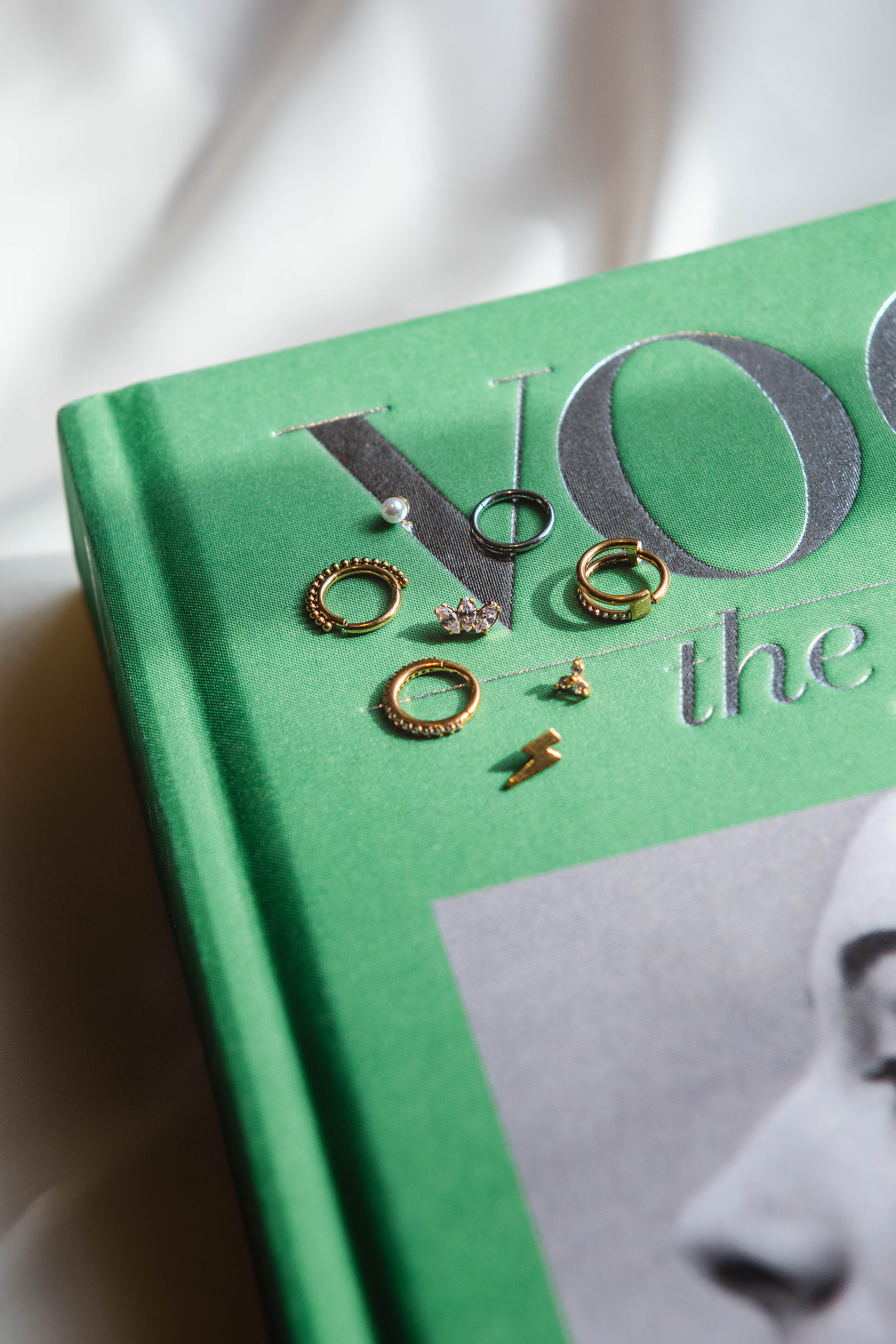 Where did it all begin?
A trend that surfaced a couple of years ago, pioneered by piercer Maria Tash, the curated ear became an alternative way to adorn yourself - much like tattoos - but in a low commitment and unique way.
The piercer to the stars would always add something extra to her piercings; whether it was a pear-shaped diamond or a single gold stud, her looks went outside the realms of traditional titanium jewellery. The style eventually evolved into the curated ear we know and love today, and it's not going anywhere.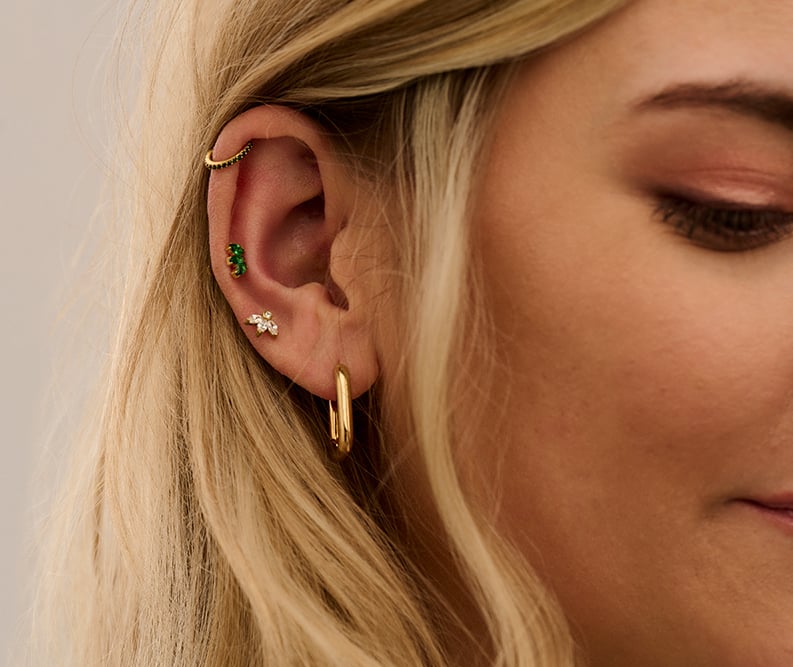 Why we love it
This trend is often defined by delicate, dainty pieces and lots of them, but the curated ear look is so popular because there are no set rules. There are no set placements or piercings you must have, as it is all about creating a look that works on your ears alone to show off your style. Stack huggie hoops with studs, add Swarovski crystals to your helix and throw on an ear cuff for good measure. Piercings also offer a less permanent solution than tattoos, as you can take the jewellery out and restyle your ear whenever you see fit.